健脾开胃。用于脾胃虚弱,脘腹胀满,食少便溏。
本品为虚证类非处方药药品。
白术、木香、黄连、甘草、茯苓、党参、神曲、陈皮、砂仁、麦芽、山楂、山药、肉豆蔻、枳实。
性状
气微香,味微酸、涩。
规格
200片,每片200毫克。

更纯,更有效,更安全
更高浓缩,为普通浓缩丸的二倍;
最纯的科学萃取产品,含最少量甚至无辅料;
不含任何西药成分,人工色素和糖等添加物;
通过重金属检测,符合美国药典标准;
保密配方工艺技术;
剂量更小,包装量更大,可服用更长;
由药品cGMP认证工厂生产;
美国品牌;
专销美国市场(自1995年)。
口服,一次6片,一日2-3次。详见瓶贴或遵医嘱。


鉴别使用
副作用
禁忌
孕妇忌服。
过敏信息
贮藏条件
密封。(来源:中国药典2000版)
媒体报道
注意事項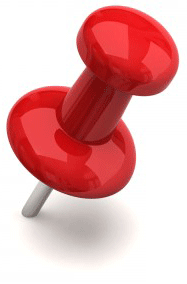 忌油腻食物。
感冒病人不宜服用。
哺乳期妇女慎用。
按照用法用量服用,小儿、孕妇应在医师指导下服用。
服药二周或服药期间症状无改善,或症状加重,或出现新的严重症状,应立即停药并去医院就诊。
药品性状发生改变时禁止服用。
儿童必须在成人监护下使用。
请将此药品放在儿童不能接触的地方。
如正在服用其他药品,使用本品前请咨询医师或药师。
SpleenVigor™ (Jian Pi Pian)
is rated out of
5
by
2
.
Rated

5

out of

5
by
Sulu55
from
Really works
I bought this a month ago along with DigestVive. My husband has been taking it for 4 weeks, and his challenge with gassiness and bloating is practically gone. His abdomen is no longer distended too--it really works!
Date published: 2014-11-01
Rated

5

out of

5
by
Dh247
from
Top Notch!
Helps with digestion and chi circulation ...... Feels Great!!!!
Date published: 2014-06-10
Hello, I just ordered this because I think I have Spleen Qi Deficiency and perhaps Stomach Yin Deficiency as well.   Im not sure if this is the best supplement for me.