If you are an average American, you probably eat more than you should. We are surrounded by an abundance of delicious junk food, and tend to have a good appetite. When we go to a party, buffet, or a celebration, chances are we will overeat. Overeating often results in bloating, food stagnation, along with belching, burping and gas. In the worst cases, it can also include acidic taste, nausea, and vomiting.
Bao He Pian is a Chinese herbal supplement recommended for aiding digestion, whether after a big meal or other cases involving food stagnation.† Bao He Pian is formulated to contain 3 sets of Chinese herbs that address 3 different aspects of digestion including food stagnation, Phlegm, and Heat.
Set 1. Chinese herbs that help digestion and remove food residues. These include Hawthorn (Shan Zha), Medicated Leaven (Shen Qu), Radish Seed (Lai Fu Zi), and Barley Sprout (Mai Ya). Hawthorn is a well known Chinese herb that breaks down meats and fatty food. Medicated Leaven is good at clearing alcoholic food. Radish Seed is good at breaking down carbohydrate foods like rice and bread. Radish Seed also eliminates gas. Barley Sprout helps digest milk products.
Set 2. Chinese herbs that remove phlegm. In TCM, food stagnation will cause accumulation of phlegm or unwanted metabolic byproducts. So it is also necessary to clear away phlegm and damp. This is achieved by Zhi Ban Xia (Processed Pinellia) and Chen Pi (Tangerine peel), two major Chinese herbs that expel phlegm. Moreover, Fu Ling (Poria) is added to remove Dampness as well as strengthen the digestive function.
Set 3. Chinese herbs that clears heat. In TCM, food stagnation also generates heat, which is why it is associated with a burning sensation. For this reason, Forsythia (Lian Qiao) is included in the Bao He Pian formula. Forsythia is a major Chinese herb that clears heat.
Bao He Wan is indicated in China Pharmacopoeia1 for promoting digestion, removing food stagnation, and harmonizing the stomach. It is used for food stagnation marked by distending fullness and discomforts in the epigastric region, belching, acid reflux, loss of appetite, vomiting, loose stool, thick and greasy fur on the tongue, and a slippery pulse.†
Bao He Pian is suitable for children and infants for occasional food stagnation and the resulting loose stool, vomiting, milk throw up, and loss of appetite.†
What is the formula composition?
Fructus Crataegi
Massa Medicata Fermentata
Rhizoma Pinelliae Ternatae
Sclerotium Poriae Cocos
Pericarpium Citri Reticulatae
Fructus Forsythiae Suspensae
Semen Raphani Sativi
Fructus Hordei Germinatus

(Shan Zha)
(Shen Qu)
(Zhi Ban Xia)
(Fu Ling)
(Chen Pi)
(Lian Qiao)
(Lai Fu Zi)
(Mai Ya)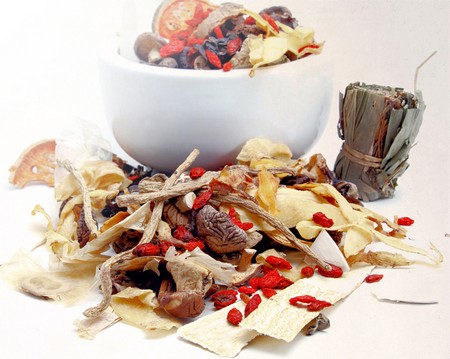 What is Available?
Guang Ci Tang
® Bao He Pian (EzDigest™) 40 grams in 200 mg 200 tablets @ 5:1 strength.
At a true 5:1 concentration, this product represents the most potent form of Bao He Pian (Wan) on the market. One tablet is equal to 1 gram of raw herb.
Please note that Guang Ci Tang® Bao He Wan in the pill form, which has the same formulation as the tablet, is discontinued.
Bao He Pian tablets are made with 100% natural herbs that are tested for authenticity, quality, and potency. A traditional water decoction is prepared with the herbs to reproduce the time-tested efficacy of the formula, and this water decoction is concentrated with our proprietary technology to form a potent extract that is made into easily absorbed tablets, which are remarkably effective, easy to use, and safe. The tablets are produced by Guang Ci Tang
®
in our state of the art cGMP-certified facility and imported in accordance with U.S. FDA guidelines. When you choose Guang Ci Tang
®
products, you are taking advantage of a wonderful fusion of science and tradition that incorporates the highest standards in the field of Chinese medicine today.
Effective. Safe. Affordable
True 5:1 concentration
Double the strength of other brands
Minimal or no fillers and binders
No pharmaceuticals, sugar, or dyes
Comprehensive lab testing (e.g., heavy metals,etc.)
Made in a cGMP certified facility
Unbeatable value
Safely used in the USA since 1995
Check for an independent US lab test report.
The standard dosage for EzDigest™ is 5 tablets each time, taken 2 to 3 times daily with or before meals. One bottle lasts users 2 to 3 weeks. The dose may be doubled for a quicker and stronger response as needed (e. g., in an acute phase). Consult your practitioner for precise dosage recommendations based on body weight and other factors.
Differentiation in Usage
Side Effects
Bao He Pian (Wan) has been safely used with few adverse effects when it is used as directed.
Warning
1. Not for use during pregnancy.
Allergy Info
Bao He Pian (Wan) contains Mai Ya (Barley Sprout) and Shen Qu (Medicated Leaven), and is expected to contain gluten. It is not gluten free.
In the Media
Precaution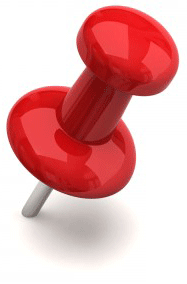 Use with caution during lactation.
Avoid taking oily (like french fries), chilly, and hardly digested food.
Not suitable for indigestion due to diseases of liver, heart, or kidney.
It may not suitable for you if the symptoms do not ease in a few days.
Not recommended for a long term use if you are old or weak.
Consult your herbalist or physician before use if you are taking other medicines.
Keep out of reach of children.