We all know how important the blood is. Blood is a very complex system. Various cell types and factors in the blood must be kept in a delicate balance for their proper function. Blood has the amazing ability of regenerating itself, which is why women can undergo menstruation normally without causing anemia. However, if the blood regeneration is compromised, anemia may occur. In traditional Chinese medicine (TCM), this belongs to blood deficiency and may be manifested as pale appearance in face and body skin, lack of physical strength, weak pulse, dizziness etc. For women, it may be further seen with thin menstrual blood with light color, delayed or even absence of menstruation (amenorrhea).
Fu Ke Yang Rong Pian (Wan) is precisely formulated with over a dozen of Chinese herbs according to the TCM theory and clinical practice. Among them, Dang Gui (Angelica) and Huang Qi (Astragalus) in combination nourish Qi to generate the Blood; The combination is found in modern studies to induce the production of erythropoietin (EPO), a natural hormone that promotes the formation of red blood cells in the bone marrow; 1 Rehmanniae, Paeony, Ophiopogonis, EJiao and Angelica together nourish the Yin energy to produce the Blood; Astragalus, Atractylodes, Licorice, and Tangerine Peel supplement Qi, strengthen the spleen, and harmonize the stomach; Motherwort and Chuangxiong invigorate Qi and the blood; Artemisiae Argyi warms the menses and relieves the pain; Eucommia tonifies the kidney; †
In TCM terms, Fu Ke Yang Rong Pian (Wan) is used for irregular menstruation associated dizziness, flaccidity of the knees and loin and weakness of limbs, etc. Irregular menstruation may be shown as premature or delayed periods, absence of menstruation, thin or heavy bleeding with light color. The Chinese medicine may be also used for infertility due to irregular menstruation, recovery of disease to gain strength. †
Interestingly, Fu Ke Yang Rong Pian (Wan) is often used to manage the facial pigmentation as it relates to the blood stagnation due to weak Qi and blood deficiency. Taken regularly, the Chinese herb may help women maintain a more youthful appearance and gain vigor.†
What is the formula composition?
Radix Angelicae Sinensis
Rhizoma Atractylodis Macrocephalae
Radix Rehmanniae Preparata
Rhizoma Ligustici Chuangxiong
Radix Paeoniae Lactiflorae
Herba Leonuri (Motherwort)
Radix Astragali Membranacei
Cortex Eucommiae Ulmoidis
Tuber Ophiopogonis Japonici
Colla Corii Asini
Pericarpium Citri Reticulatae
Radix Glycyrrhizae Uralensis (Licorice)
Folium Artemisiae Argyi
(Dang Gui)
(Bai Zhu)
(Shu Di Huang)
(Chuan Xiong)
(Bai Shao)
(Yi Mu Cao)
(Huang Qi)
(Du Zhong)
(Mai Men Dong)
(E Jiao)
(Chen Pi)
(Gan Cao)
(Ai Ye)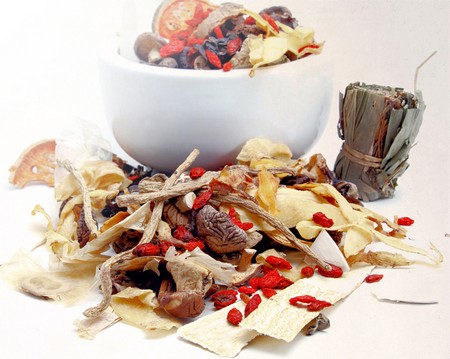 What is Available?
Guang Ci Tang
® 40 grams in 200 mg 200 tablets (pian).
Fu Ke Yang Rong Pian (Wan) tablets are made with 100% natural herbs that are tested for authenticity, quality, and potency. A traditional water decoction is prepared with the herbs to reproduce the time-tested efficacy of the formula, and this water decoction is concentrated with our proprietary technology to form a potent extract that is made into easily absorbed tablets, which are remarkably effective, easy to use, and safe. The tablets are produced by Guang Ci Tang
®
in our state of the art cGMP-certified facility and imported in accordance with U.S. FDA guidelines. When you choose Guang Ci Tang
®
products, you are taking advantage of a wonderful fusion of science and tradition that incorporates the highest standards in the field of Chinese medicine today.
Effective. Safe. Affordable
True 5:1 concentration
Double the strength of other brands
Minimal or no fillers and binders
No pharmaceuticals, sugar, or dyes
Comprehensive lab testing (e.g., heavy metals,etc.)
Made in a cGMP certified facility
Unbeatable value
Safely used in the USA since 1995
Take 5 to 7 tablets each time, three times daily.
Differentiation in Usage
Side Effects
Fu Ke Yang Rong Pian (Wan) has been safely used with few adverse effects.
Warning
Allergy Info
BeautiTonic™ is gluten free
In the Media
Precaution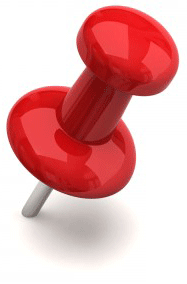 Use with caution if you are pregnant.
Consult your herbalist or physician before use if you are taking other medicines.
Only to be used by children under adult's direction.
Keep out of reach of children.
HairVive™
is rated out of
5
by
18
.
Rated

5

out of

5
by
Kelly L
from
I've used the Shou Wu Wan Guang Ci Tang Brand for about two plus years
I've used the Shou Wu Wan Guang Ci Tang Brand for about two plus years and recently switched over to the Hairvive brand for its higher potency. I've not seen either effect my sparsely graying hairs, thus the main reason why I bought it, but it's worked well in other ways. The two most noticeable changes; it strengthened my nails, regulates bowel movements and it may help with keeping my youthful looks.
Date published: 2011-10-27
Rated

4

out of

5
by
lilly
from
Good for my husband
My husband have taken one bottle of Hairvive so far. His hair becomes darker. It seems works very well on his type who needs nurture Yin. I took two bottles of Hairvive, but it works slow on me. I think I need traditional type of QI BAO MEI RAN Wan, which can nurture both Yin and Yang at the same time. I suggest all of your medicine can be classified according to 《中医体质分类判定标准及中医体质分类与判定自测表》. Thank you.
Date published: 2014-03-12
Rated

5

out of

5
by
Y Wang
from
I am 70 years old. My hairline has been retreating over the years.
I am 70 years old. My hairline has been retreating over the years. I was skeptical of products that claim to grow hair. As I know and trust the people at ActiveHerb, I started to take HairVive. Now after 3 months my hair is growing back on my top. I am very happy about it and proud of ActiveHerb
Date published: 2009-02-16
Rated

5

out of

5
by
Jenya
from
Amazing
I started taking this for my hair which after 3 weeks stopped falling out. I dont know if this is what made it stop BUT my years of back aches which my Acu doc told me are due to yin deficiency are also almost gone after 3 weeks. This formula is amazing.
Date published: 2014-05-23
Rated

1

out of

5
by
magic
from
not happy
As the product says, promotes hair growth, well it is not doing that. I'm still losing hair and only used this product because my acupuncturist said to and it is not working. I was so hoping it would.
Date published: 2014-08-30
Rated

5

out of

5
by
Cary N
from
I have some areas of grey and wanted to see if it might work.
I have some areas of grey and wanted to see if it might work. I am now on my second bottle HairVive and inasmuch as it is still early in the treatment phase I do seem to notice some improvement.
Date published: 2006-04-26
Rated

5

out of

5
by
Aleksandr S
from
I currently use your HairVive product.
I currently use your HairVive product. I noticed that my hair stopped falling out quiet as much, and is a bit more robust. I think I will easily remain a lifelong customer of this product.
Date published: 2007-06-15
Rated

5

out of

5
by
Linda D
from
I appreciates your wonderful product-HairVive.
I appreciates your wonderful product-HairVive. After taking HairVive, my hair is growing back and gets thicker and black. I have since recommended my friends to order your product.
Date published: 2008-09-16
Is HairVive for men only?
HairVive is for both men and women. Thank you.

Date published: 2014-11-06