Gan Mao Tui Re Chong Ji
An All Natural Chinese Herbal Supplement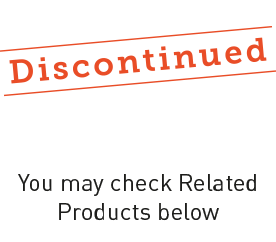 Gan Mao Tui Re Chong Ji Product Details
What does it do?
>Gan Mao Tui Re Chong Ji (感冒退热冲剂) clears away heat. The Chinese medicine is used for fever, headache, nasal obstruction, nasal discharge, and pain and swelling in the throat, etc. caused by invasion of exogenous wind heat.† It is specially made in the form of granules for fast acting.


What is the formula composition?
A proprietary blend* of
Folium Isatidis
Radix Isatidis
Rhizoma Bistortae
Fructus Forsythiae (Forsythia)
Flos Lonicerae (Honeysuckle Flower)
Rhizoma Phragmitis
Fructus Arctii (Edible Burdock)
Herba Menthae (Peppermint)
Radix Platycodi (Balloon Flower)
Radix Glycyrrhizae (Chinese Licorice Root) Herba Schizonepetae

(Da Qing Ye)
(Bai Lan Gen)
(Quan Shen)
(Lian Qiao)
(Jin Yin Hua)
(Lu Gen)
(Niu Bang Zi)
(Bo He)
(Jie Geng)
(Gan Cao)

*Gan Mao Tui Re Chong Ji is made of 100% pure authentic Chinese herbs of highest qualities. Traditional preparation procedures are combined with modern pharmaceutical processes to extract the active ingredients from the herbs and to further concentrate them into pills or tablets. It is produced in the certified GMP facilities of Shanghai TongHanChun Herbs Factory (Guang Ci Tang) and is imported to USA in accordance with the FDA guidelines.
What is Available?
One top Chinese herbs brand:
Guang Ci Tang (
learn more
): 100 grams of granules in 10 grams x 10 bags per box.
How do I use it?
Dissolve 1-2 bags in hot water and drink it as tea. 3 times daily.


Differentiation in Usage
Side Effects
Gan Mao Tui Re Chong Ji has been safely used with few adverse effects when it is used as directed.


Warning
Precaution
1. Consult your herbalist or physician before use if you are taking other medicines.
2. Keep out of reach of children.
Allergy Info
Effective. Safe. Affordable
True 5:1 concentration
Double the strength of other brands
Minimal or no fillers and binders
No pharmaceuticals, sugar, or dyes
Comprehensive lab testing (e.g., heavy metals,etc.)
Made in a cGMP certified facility
Unbeatable value
Safely used in the USA since 1995