Wei Te Ling Chong Ji
Concentrated Chinese Herbal Medicine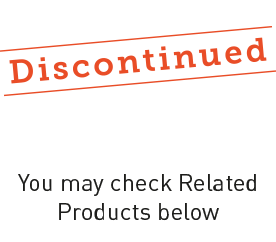 Wei Te Ling Chong Ji Product Details
What does it do?
Wei Te Ling Chong Ji (胃特灵冲剂) disperses stagnated liver qi to regulate qi flow and removes stagnated food to relieve pain. The Chinese medicine is applicable for distending fullness or pain in the hypochondriac and epigastric region, chest distress, anorexia, hiccup, and belching. † It is specially made in the form of granules for fast acting.


What is the formula composition?
A proprietary blend* of
Caulis Perillae
Rhizoma Cyperi
Pericarpium Citris Reticulatae
Fructus Citris Sarcodactylis
Rhizoma Atractylodis Macrocephalae
Fructus Aurantii
Poria
Fructus Amomi Rotundus
Cortex Magnoliae Offi cinalis
Radix Aucklandiae
Caulis Spatholobi
Rhizoma Corydalis
(Zi Su Geng)
(Xiang Fu)
(Cheng Pi)
(Fo Shou)
(Bai Zhu)
(Zhi Qiao)
(Fu Ling)
(Dou Kou)
(Hou Po)
(Mu Xiang)
(Ji Xue Teng)
(Yan Hu Suo)
*Wei Te Ling Chong Ji is made of 100% pure authentic Chinese herbs of highest qualities. Traditional preparation procedures are combined with modern pharmaceutical processes to extract the active ingredients from the herbs and to further concentrate them into pills or tablets. It is produced in the certified GMP facilities of Shanghai TongHanChun Herbs Factory (Guang Ci Tang) and is imported to USA in accordance with the FDA guidelines.
What is Available?
One top Chinese herbs brand:
Guang Ci Tang (
learn more
): 100 grams of granules in 10 grams x 10 bags per box.
How do I use it?
Dissolve 1-2 bags in hot water and drink it as tea. 3 times daily.


Differentiation in Usage
Side Effects
Wei Te Ling Chong Ji has been safely used with few adverse effects when it is used as directed.


Warning
Precaution
1. Consult your herbalist or physician before use if you are taking other medicines.
2. Keep out of reach of children.
Allergy Info
Effective. Safe. Affordable
True 5:1 concentration
Double the strength of other brands
Minimal or no fillers and binders
No pharmaceuticals, sugar, or dyes
Comprehensive lab testing (e.g., heavy metals,etc.)
Made in a cGMP certified facility
Unbeatable value
Safely used in the USA since 1995