Yin Chen Hao Tang was originally invented about 2000 years ago with a composition of 3 herbs: Artemisia capillaris (Yin Chen, Yin Chin), Gardenia jasminoides Ellis (Zhi Zi), Rheum officinale Baill (Da Huang). Artemisiae is the major herb in the formula that helps clear the jaundice. It also clears heat and dampness. Gardeniae and Rheum act to enhance the function of Artemisiae.
In the past 40 years, There have been some modifications of the original Yin Chen Hao Tang recipe. Often times more herbs are added to the formula to reflect our current understanding on herbology and supposedly to enhance the action. The recipe we have here (see below) contains 10 herbs and carries the original name of Yin Chen Hao. The recipe used in the breakthrough study contains one extra herb, Scutellaria baicalensis Georgi (Huang Qin), and is named as Yin Zhi Huang.1
What does the study find?
Jaundice is the yellowing of the skin and whites of the eyes resulted from the accumulation of bile pigment bilirubin. In the new study published in the Journal of Clinical Investigation in 20041, the scientists led by Dr. David Moore were first able to confirm what scientists in China have long reported, that is, Yin Zhi Huang can significantly enhance the clearance of bilirubin from the serum and the liver in the animal model. Then, they were able to track down the protein in the body that mediates this effect of Yin Zhi Huang. The protein is a liver receptor called CAR (Constitutive androstane receptor), which is a key regulator of the bilirubin clearance pathway. When CAR is missing in the body, then Yin Zhi Huang can no longer clear bilirubin. Interestingly, Artemisiae by itself can increase the bilirubin clearance albeit at lower efficacy.
Surprisingly, the scientists were able to further narrow down a single molecule in Artemisiae that activates CAR which causes subsequent activation of proteins in the the bilirubin clearance pathway.
The study on Yin Zhi Huang is wonderful and nicely illustrated both the wisdom a Traditional Chinse medicine could be and how powerful the modern biomedical research can be in uncovering the mystery surrounding traditional Chinese medicines.
What is the formula composition?
Herba Artemisiae Capillaris
Fructus Gardeniae Jasminoidis
Radix Et Rhizoma Rhei
Caulis Bambusae In Taeniam
Radix Isatidis
Cortex Phellodendri Chinensis
Radix Bupleuri Chinensis
Radix Curcumae
Sclerotium Poriae Cocos
Pericarpium Citri Reticulatae

(Yin Chen)
(Zhi Zi)
(Da Huang)
(Zhu Ru)
(Ban Lan Gen)
(Huang Bo)
(Chai Hu)
(Yu Jin)
(Fu Ling)
(Chen Pi)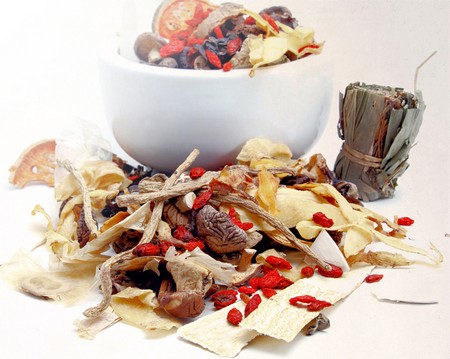 What is Available?
Guang Ci Tang
® 40 grams in 200 tablets or 200 pills per bottle.
Yin Chen Hao Pian tablets are made with 100% natural herbs that are tested for authenticity, quality, and potency. A traditional water decoction is prepared with the herbs to reproduce the time-tested efficacy of the formula, and this water decoction is concentrated with our proprietary technology to form a potent extract that is made into easily absorbed tablets, which are remarkably effective, easy to use, and safe. The tablets are produced by Guang Ci Tang
®
in our state of the art cGMP-certified facility and imported in accordance with U.S. FDA guidelines. When you choose Guang Ci Tang
®
products, you are taking advantage of a wonderful fusion of science and tradition that incorporates the highest standards in the field of Chinese medicine today.
Effective. Safe. Affordable
True 5:1 concentration
Double the strength of other brands
Minimal or no fillers and binders
No pharmaceuticals, sugar, or dyes
Comprehensive lab testing (e.g., heavy metals,etc.)
Made in a cGMP certified facility
Unbeatable value
Safely used in the USA since 1995
Take 5 to 7 pills or tablets each time, three times daily.
For children, dose should be reduced accordingly to the weight.
Differentiation in Usage
Side Effects
Yin Chen Hao Wan has been safely used with few adverse effects when used as directed.
Warning
Allergy Info
Jaundiclear™ is gluten free
In the Media
Precaution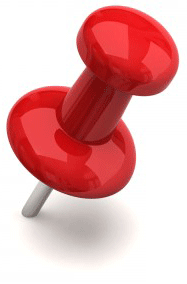 Not suitable for jaundice with cold feeling of the body.
Keep out of reach of children.
HairVive™
is rated out of
5
by
18
.
Rated

5

out of

5
by
Kelly L
from
I've used the Shou Wu Wan Guang Ci Tang Brand for about two plus years
I've used the Shou Wu Wan Guang Ci Tang Brand for about two plus years and recently switched over to the Hairvive brand for its higher potency. I've not seen either effect my sparsely graying hairs, thus the main reason why I bought it, but it's worked well in other ways. The two most noticeable changes; it strengthened my nails, regulates bowel movements and it may help with keeping my youthful looks.
Date published: 2011-10-27
Rated

4

out of

5
by
lilly
from
Good for my husband
My husband have taken one bottle of Hairvive so far. His hair becomes darker. It seems works very well on his type who needs nurture Yin. I took two bottles of Hairvive, but it works slow on me. I think I need traditional type of QI BAO MEI RAN Wan, which can nurture both Yin and Yang at the same time. I suggest all of your medicine can be classified according to 《中医体质分类判定标准及中医体质分类与判定自测表》. Thank you.
Date published: 2014-03-12
Rated

5

out of

5
by
Y Wang
from
I am 70 years old. My hairline has been retreating over the years.
I am 70 years old. My hairline has been retreating over the years. I was skeptical of products that claim to grow hair. As I know and trust the people at ActiveHerb, I started to take HairVive. Now after 3 months my hair is growing back on my top. I am very happy about it and proud of ActiveHerb
Date published: 2009-02-16
Rated

5

out of

5
by
Jenya
from
Amazing
I started taking this for my hair which after 3 weeks stopped falling out. I dont know if this is what made it stop BUT my years of back aches which my Acu doc told me are due to yin deficiency are also almost gone after 3 weeks. This formula is amazing.
Date published: 2014-05-23
Rated

1

out of

5
by
magic
from
not happy
As the product says, promotes hair growth, well it is not doing that. I'm still losing hair and only used this product because my acupuncturist said to and it is not working. I was so hoping it would.
Date published: 2014-08-30
Rated

5

out of

5
by
Cary N
from
I have some areas of grey and wanted to see if it might work.
I have some areas of grey and wanted to see if it might work. I am now on my second bottle HairVive and inasmuch as it is still early in the treatment phase I do seem to notice some improvement.
Date published: 2006-04-26
Rated

5

out of

5
by
Aleksandr S
from
I currently use your HairVive product.
I currently use your HairVive product. I noticed that my hair stopped falling out quiet as much, and is a bit more robust. I think I will easily remain a lifelong customer of this product.
Date published: 2007-06-15
Rated

5

out of

5
by
Linda D
from
I appreciates your wonderful product-HairVive.
I appreciates your wonderful product-HairVive. After taking HairVive, my hair is growing back and gets thicker and black. I have since recommended my friends to order your product.
Date published: 2008-09-16
Is HairVive for men only?
HairVive is for both men and women. Thank you.

Date published: 2014-11-06