Guang Ci Tang: My Most Favorite Chinese Medicine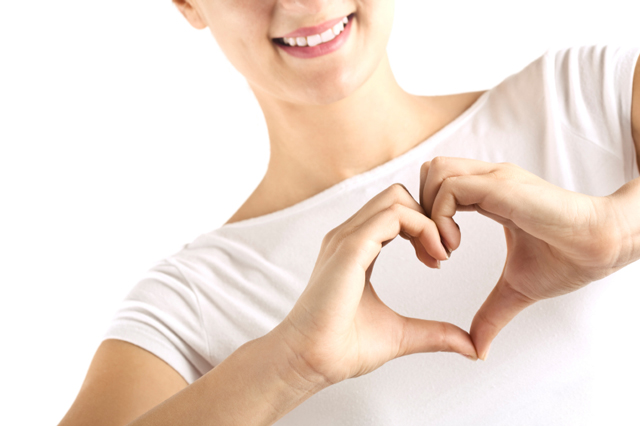 I am a Chinese herbal doctor with acupuncture licenses of California and Arizona. I used to run a Chinese medicine clinic in California, and now I have my clinic in Phoenix City of Arizona.
Patients from different ethnic groups come to my clinic for treatment and they all firmly believe in traditional Chinese medicine (TCM). Most patients hate the trouble of cooking the raw Chinese herbs and drinking the decoction, so I usually treat them with Chinese patent medicines.
As a professional Chinese herbal doctor, I deeply appreciate the importance of the quality of TCM. No matter how skillful a doctor is, how accurate the diagnosis is, and how right the prescription is, it will be just one step short of success if he/she cannot apply the effective Chinese medicine.
At the early days I ran my clinic, I made great efforts but still failed to get ideal Chinese patent medicines. Later on, I had the opportunity to use Chinese patent medicines of Guang Ci Tang, which I found are not only outstanding in efficacy but also rich in variety. Guang Ci Tang patent Chinese medicines meet my needs of dealing with different symptoms, which is the reason why I have been using it all the time.
A hallmark of Traditional Chinese medicine is dialectical treatment, which analyses the symptoms in the context of the general condition of the body. Many symptoms may seem alike but do differentiate in terms of Yin and Yang, or deficiency and excess. In my treatments, at the same time I prescribe the primary Chinese medicine I often apply a supporting second Chinese medicine as well and adjust the dose according to the symptoms.
Some of my patients, for example, have high levels of blood lipids and I give them Guang Ci Tang Shan Zha Jiang Zhi Pian. If they also have kidney deficiency I will supplement them with Liu Wei Di Huang Pian; However, in case liver Qi stagnation is manifested, then a desired effect will be achieved if Shu Gan Pian or Jia Wei Xiao Yao Pian is added. For the patients who have cough and yellow sputum, Guang Ci Tang's Qing Qi Hua Tan Pian can bring an immediate effect.
Due to stress from work, a large number of my patients show mood swings and are exhausted. These symptoms may not seem serious illness, but it is rather suffering when burdened with them. To help them recover, we have to prescribe appropriate Chinese medicines based exactly on their conditions.
For these patients I usually prescribe Shu Gan Pian to disperse liver Qi stagnation. If the patient also shows indigestion, Xiang Sha Yang Wei Pian is added; If the patient has abdomen discomfort as well as constipation, or for female patients, has irregular menses, adding Shao Fu Zhu Yu Pian is a good choice; If the patient is insufficient of Yin, Zhi Bai Di Huang Pian or Jia Wei Xiao Yao Pian is included; However, if the patient is insufficient of Yang, Jin Kui Shen Qi Pian is instead added. All these combinations give me very satisfactory results.
I remember very well an Asian female patient who had been suffering from the pains of her irregular menses for years. Before and during her menstrual period, her abdomen would distend and hurt so much. After my diagnosis, I asked her to take Shao Fu Zhu Yu Pian and Shu Gan Pian one week ahead of her coming menses, and then she didn't feel that painful when her menses came. Through taking these two Chinese medicines during her second and third period, she was completely recovered. "Marvelous Chinese medicine, Chinese medicine marvelous!" praised the patient.
This is only one of the many gratifying patients I saw. Indeed, Traditional Chinese medicine has its unique advantage in treating many chronic illnesses, common ailments and even complicated diseases so long as the Chinese herbal doctor makes a right diagnosis, prescribes a right Chinese medicine, and uses Chinese patent medicines from brands like Guang Ci Tang that offers excellent formulations, reliable quality and noticeable efficacy.
Till now, I have been continuously using Guang Ci Tang Chinese patent medicines for seven years and come to the conclusion that these Chinese medicines, produced by one of the leading TCM manufacturers in China, are truly extraordinary. I have also personally experienced the innovative upgrading of Guang Ci Tang's "Wan (pill)" to "Pian (tablet)". Because of such new features of the tablets as no filler, no coating, a higher degree of concentration and easy absorption by human body, the quality and efficacy of Guang Ci Tang Chinese medicines have reached to a new level.
Although Guang Ci Tang Chinese patent medicines may have a little higher prices than some average brands, I think what is most important for an herbal doctor in choosing Chinese medicines is their efficacy. If a TCM practitioner makes accurate diagnosis and prescription but uses Chinese patent medicines with poor quality and almost no efficacy, not only will the patient miss the best treatment timing but also the doctor will ruin his/her own reputation and stand to lose. And if false and inferior TCM are chosen, the consequence will be much worse.
From my own observation, Guang Ci Tang Chinese medicines, whether they are classic recipes or signature formulas, all offer their unique benefits and come with a wide selection in variety, which is rare in US market. I can use them with high proficiency and completely achieve the desirable results. My patients love them too.
Guang Ci Tang is truly a remarkable Chinese medicine brand that is worthy, safe, and trusted. I will continue to be a loyal user and I sincerely hope that more premium Chinese medicine brands like Guang Ci Tang will become known in the world, benefiting the human health and winning honors for traditional Chinese medicine. For details, please call at 602-235-0525.
(Translated from the original in Chinese)