散风清热,除湿解毒。适应于顽固性湿疹、慢性荨麻疹、痱子、皮肤瘙痒,以及容易在夏季恶化的皮肤病。
荆芥、防风、当归、地黄、苦参、苍术、蝉蜕、牛蒡子、知母、石膏、通草、甘草。
性状
规格
200片,每片200毫克。

更纯,更有效,更安全
更高浓缩,为普通浓缩丸的二倍;
最纯的科学萃取产品,含最少量甚至无辅料;
不含任何西药成分,人工色素和糖等添加物;
通过重金属检测,符合美国药典标准;
保密配方工艺技术;
剂量更小,包装量更大,可服用更长;
由药品cGMP认证工厂生产;
美国品牌;
专销美国市场(自1995年)。
口服,一次6片,一日2-3次。或遵医嘱。


鉴别使用
副作用
禁忌
过敏信息
贮藏条件
密封。(来源:《外科正宗》)
媒体报道
注意事項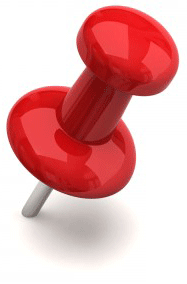 Skin WindClear™ (Xiao Feng Pian)
is rated out of
5
by
6
.
Rated

5

out of

5
by
Nitram
from
An Unlisted surprise
I went to the website to order a different product recommended to me and was reading the various descriptions of other products. I have a very serious psoriasis outbreak on my legs from Behcet Disease (I was surprised to learn that Behcet has its own psoriasis). I purchased two bottles and started to take the herbs 3X day, 5 at a time. The region above my knees heeled very quickly, this was the mildest form of the disease and I have hopes that the terrible outbreak in the lower parts will improve in time. HOWEVER, I was shocked to find that the seborrhea that has plagued me for twenty years, especially in winter was completely gone in a matter of days. Now that was a fine bonus!
Date published: 2014-02-24
Rated

4

out of

5
by
FeelinitNow
from
Possibly assisted in the healing of my Dermatitis Herpetiformis.
I kept thinking I had follicitis or eczema, so I looked up Chinese herbs to deal with those things. I found this was recommended to deal with those issues, so I ordered a bottle. I later found out I had a gluten sensitivity and was causing a condition known as Dermatitis Herpetiformis on my scalp, and sometimes elbows. I've gone gluten free now and the issue is clearing up, although the damage to my scalp has been done already, and it takes a lot of time to heal. So as I heal I'll continue to use this product to try and reduce inflammation of my scalp so it doesn't itch as much.
Date published: 2014-09-05
Rated

5

out of

5
by
carole
from
Works Great
I've been using wind clear for a couple of years now and I know longer have any problem with my skin I take 5-8 daily
Date published: 2014-03-26
Rated

4

out of

5
by
Ami80D
from
Waiting for results
I'm taking the medication in conjunction with Prednisone as it would take systemic prednisone to clear up the eczema. Seems to be working though. But I still have to wait for full results.
Date published: 2014-05-30
Rated

5

out of

5
by
mydogsallergies
from
Excellent for skin allergies, FAST FAST Service !
We've been buying these herbs from Active Herb for years. Our dachshund has multiple allergies, these herbs help a great deal. Always fast service.
Date published: 2014-03-14
Rated

5

out of

5
by
Patrushka
from
at the end something worked on my damaged faced!
Just follow the directions and you will see results so soon..
Date published: 2014-10-30
I had dry skin. Most my hand can't wash with warm water. It will rough badly. What kind of medicine can help my symtem. Thank you