Rediscover the Happiness in Your Life & Breeze Through the Day, Naturally.†
Bills to pay, worrying about your financial future, work deadlines, soul-depleting commutes, marital disharmony, having very little free time for yourself, shuttling the kids back and forth, keeping up with chores … modern life is certainly full of stress. It's no wonder that rates of depression and other mood disorders are on the rise.
Qigong, Tai Chi and meditation are effective for managing stress and relieving irritability. What's also very helpful for stress management and balancing mood is to make sure your body is getting the nutritional support it needs.
EaseTonic™ is an all-natural herbal formula supplement that may negate the effects of modern-day stress and help provide a semblance of mental harmony. Though it may not seem like it on particularly stressful days, there is no doubt lots of beauty in your life. EaseTonic™ may help you see more of that beauty with prolonged use.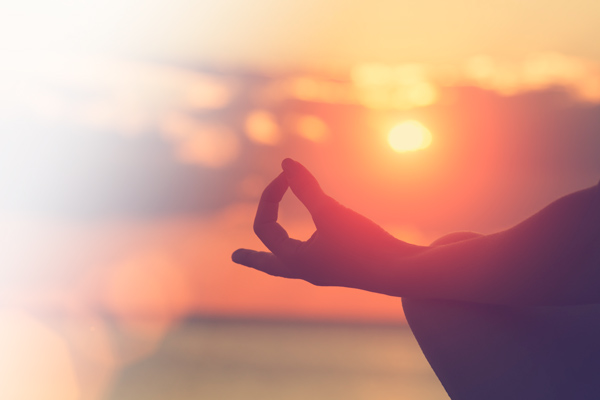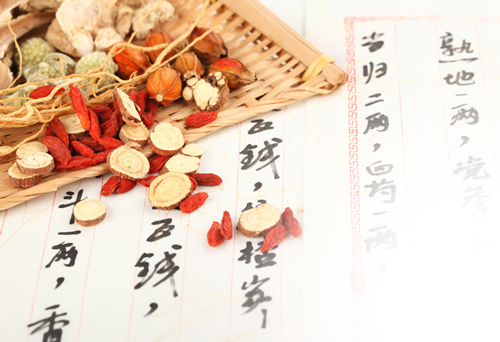 Powerful Ancient Formula Supports Qi Circulation†
EaseTonic™ is based on one of the most well-known traditional Chinese medicine (TCM) formulas, Xiao Yao San.
From a traditional Chinese medicine perspective, stress of any kind can cause stagnation of Liver 'Qi' (the circulating life force throughout the body).
EaseTonic™ is formulated to unblock stagnant Liver Qi. Think of 'Qi stagnation' as a swamp, where no fresh water (life force) is running freely. EaseTonic™ works by breaking up the stagnation and increasing the Liver's life force.
How does EaseTonic™ work & how do I know if I have Liver Qi stagnation?
Collectively, the all-natural herbs in EaseTonic™ sooth the Liver to disperse depressed qi, strengthen the Spleen to nourish the Blood, and regulate menstruation.
Chai Hu (Bupleurum root) soothes the Liver to disperse the depressed Qi. Dang Gui (Chinese Angelica root) and Bai Shao (White peony root) nourish the Blood and the Liver. These first three herbs interact together to resolve the root cause of Liver Qi stagnation, as well as Blood deficiency.
Bai Zhu (Atractylodis rhizome) and Fu Ling (Poria) strengthen the middle warmer and reinforces the Spleen, thereby enriching the generation of Qi and Blood. Gan Jiang (Dried Ginger rhizome) regulates the stomach and warms the middle-warmer. Bo He (Peppermint) assists Chai Hu in soothing the Liver to disperse depressed Qi. Gan Cao (Licorice root) assists Bai Zhu and Fu Ling in replenishing Qi and invigorating the middle-warmer; it also coordinates the synergistic effects of all the herbs in this formula.
The formula also contains Zhi Zi (Gardenia fruit), and Mu Dan Pi (Tree peony bark) which both clear heat, helpful for irritability and hot flashes.
If you experience any of the following, your liver Qi may be stagnant:
chronic stress
depression
lethargy
irritability
occasional sharp pain in the sides (where the liver resides)
irregular menstrual cycles
How long will it take EaseTonic™ to work?
Noticeable, positive results can be seen in a short time, perhaps as little as two weeks, but it is recommended you take it for a minimum of four weeks.
What other symptoms of stress can EaseTonic™ help improve?
In addition to mood enhancement and mental balance, several other positive outcomes may be noticed with regular usage of EaseTonic™, including:
Improvement of premenstrual syndrome (PMS) symptoms
Increased energy
Regular menstruation
You will feel happier without having to rely on taking a 'little blue pill' that may potentially cause side effects. If you feel stressed out, depressed, or are prone to mood swings, EaseTonic™ may help.
Does Research Support EaseTonic™?
Because the formula of EaseTonic™ is so popular, many clinical studies have been conducted to verify its traditional use in Chinese medicine. There were 26 randomized trials published by 2009, involving 1837 patients. In these trials, Xiao Yao San was used against placebo, antidepressants, or in combination with antidepressants. The collective results show Xiao Yao San has beneficial effects on patients with depression, either using the formula alone, or combining with antidepressants by measuring the scores of HAMD and SDS. Xiao Yao San may have the same effectiveness as antidepressants at the end point of the treatment with fewer side effects.1
In rat models that were induced with chronic stress, Xiao Yao San was shown to mitigate depression-like behaviors.2
EaseTonic™ may regulate menstruation by affecting the secretion of hormones. In a study in which 51 patients were involved, levels of estrogen (E2) and prolactin were significantly reduced after use of Xiao Yao Wan whereas no change was observed in the level of testosterone.3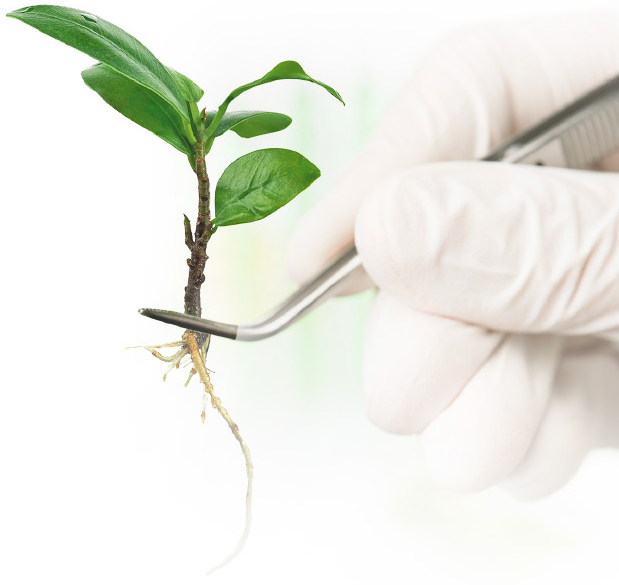 What is the formula composition?
A proprietary blend of water extraction of
What is Available?
Each bottle contains 80 veggie capsules. Each capsule contains 400 mg EaseTonic™ Complex.
EaseTonic™ is made from authentic Chinese herbs of premium quality. We use a proprietary extraction technology that optimizes the unique properties of each individual herb to maximize the extraction of active ingredients. We are able to generate extracts concentrated by a factor of 5 to 15 times, which means 1 gram of our extract is equal to the strength of 5 to 15 grams of raw herbs. This is a concentration ratio hardly achieved by others in the field.
To further maintain the purity of EaseTonic™, we do not introduce fillers to the extract during the encapsulation process, unlike other manufacturers. Other dietary supplements commonly contain a long list of other ingredients such as Magnesium Stearate, whereas EaseTonic™ contains nothing more than the EaseTonic™ complex itself. As a result, we can deliver an adequate quantity of the formula in a small dose of EaseTonic™.
All Natural & Vegetarian
All of the components in EaseTonic™ are 100% natural, down to the veggie capsule shell. Even the extraction process itself is carried out with water as the solvent.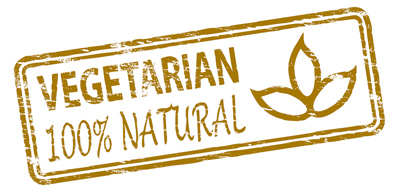 EaseTonic™ is guaranteed to be free of pharmaceuticals. It contains no preservatives, no alcohol, no artificial flavor or color, no gluten, and no sugar. Heavy metal contents are tested for compliance with the standards set by US Pharmacopeia.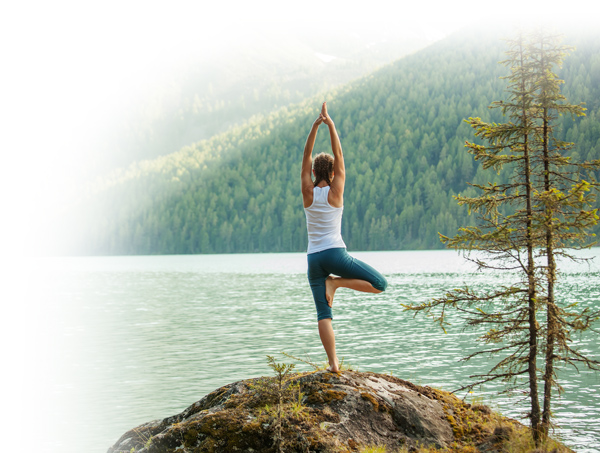 Address health challenges in modern life
Time-tested dietary support
All natural & purely herbal
Extra concentrated (5:1 and higher)
No pharmaceuticals, sugar, dyes etc
Comprehensive lab testing (e.g., heavy metals,etc.)
Made in a cGMP certified facility
Made in USA
Take 2 capsules 2 to 3 times daily. The dose may be doubled for maximal results.
Side Effects
EaseTonic has been safely used with few adverse effects or contraindications when it is used as directed.
Allergy Info
EaseTonic™ is gluten free
Precaution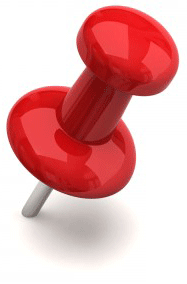 Use with caution during pregnancy.
Not suitable in case of heavy menstrual bleeding.
If no improvement is observed after one menstrual cycle, it is likely the formula is not suitable for you.
For best results, do not use it together with with cold medicine.
For best results, avoid taking cold, oily, and spicy food.
Consult your herbalist or physician before use if you are taking other medicines.
If any adverse symptom occurs, discontinue use.
Keep out of reach of children.
HairVive™
is rated out of
5
by
18
.
Rated

5

out of

5
by
Kelly L
from
I've used the Shou Wu Wan Guang Ci Tang Brand for about two plus years
I've used the Shou Wu Wan Guang Ci Tang Brand for about two plus years and recently switched over to the Hairvive brand for its higher potency. I've not seen either effect my sparsely graying hairs, thus the main reason why I bought it, but it's worked well in other ways. The two most noticeable changes; it strengthened my nails, regulates bowel movements and it may help with keeping my youthful looks.
Date published: 2011-10-27
Rated

4

out of

5
by
lilly
from
Good for my husband
My husband have taken one bottle of Hairvive so far. His hair becomes darker. It seems works very well on his type who needs nurture Yin. I took two bottles of Hairvive, but it works slow on me. I think I need traditional type of QI BAO MEI RAN Wan, which can nurture both Yin and Yang at the same time. I suggest all of your medicine can be classified according to 《中医体质分类判定标准及中医体质分类与判定自测表》. Thank you.
Date published: 2014-03-12
Rated

5

out of

5
by
Y Wang
from
I am 70 years old. My hairline has been retreating over the years.
I am 70 years old. My hairline has been retreating over the years. I was skeptical of products that claim to grow hair. As I know and trust the people at ActiveHerb, I started to take HairVive. Now after 3 months my hair is growing back on my top. I am very happy about it and proud of ActiveHerb
Date published: 2009-02-16
Rated

5

out of

5
by
Jenya
from
Amazing
I started taking this for my hair which after 3 weeks stopped falling out. I dont know if this is what made it stop BUT my years of back aches which my Acu doc told me are due to yin deficiency are also almost gone after 3 weeks. This formula is amazing.
Date published: 2014-05-23
Rated

1

out of

5
by
magic
from
not happy
As the product says, promotes hair growth, well it is not doing that. I'm still losing hair and only used this product because my acupuncturist said to and it is not working. I was so hoping it would.
Date published: 2014-08-30
Rated

5

out of

5
by
Cary N
from
I have some areas of grey and wanted to see if it might work.
I have some areas of grey and wanted to see if it might work. I am now on my second bottle HairVive and inasmuch as it is still early in the treatment phase I do seem to notice some improvement.
Date published: 2006-04-26
Rated

5

out of

5
by
Aleksandr S
from
I currently use your HairVive product.
I currently use your HairVive product. I noticed that my hair stopped falling out quiet as much, and is a bit more robust. I think I will easily remain a lifelong customer of this product.
Date published: 2007-06-15
Rated

5

out of

5
by
Linda D
from
I appreciates your wonderful product-HairVive.
I appreciates your wonderful product-HairVive. After taking HairVive, my hair is growing back and gets thicker and black. I have since recommended my friends to order your product.
Date published: 2008-09-16
Is HairVive for men only?
HairVive is for both men and women. Thank you.

Date published: 2014-11-06