See What Our Customers Are Saying
Patent Chinese Medicine
A-Z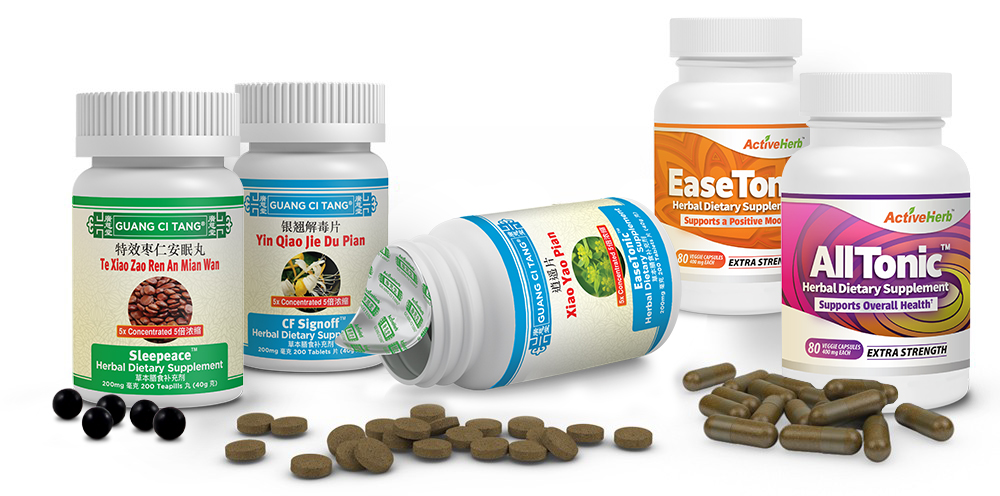 All traditional Chinese medicine products at ActiveHerb™ are guaranteed to be the best of its kind in terms of strength, purity, safety, and affordability. They are either time-tested ancient herbal formulas or our signature formulas addressing today's every day health challenges. Each product has been carefully produced in a cGMP-certified facility and fully tested for safety before it reaches our customers.

Learn more>>

Shop by Categories

Shop by Brands

ALL

A

B

C

D

E

F

G

H

I

J

K

L

M

N

O

P

Q

R

S

T

U

V

W

X

Y

Z



†These statements have not been evaluated by the Food and Drug Administration. This product is not intended to diagnose, treat, cure or prevent any disease. Contents in www.activeherb.com is for information purpose only and are written to our best knowledge and expertise for the scientific accuracy. They are not to replace the advice of your physicians. The research cited in our contents are published in scientific journals and have not subjected to the FDA evaluation. We reserve the copyright to protect our contents. Any reproduction without in its entirety and without explicit credits to ActiveHerb is prohibited.
© 2003-,
ActiveHerb Technology, Inc.
All rights reserved