Bao Ji Wan was originated a century ago in Southern China where the weather is hot and humid especially during the summer and people are used to drink cooling herbal teas to clear the heat and assist digestion. The Herbal formula was said given by a Buddhist monk to someone (Mr. Li) who often offered free herbal tea to him and others. The name of the Chinese herbal tea is thus derived to indicate "help the public" in Chinese.
Po Chai Pills consists of 16 Chinese herbs and works to relieve the exterior symptoms (e. g., chill, fever, headache), remove dampness, and harmonize the stomach in the terms of traditional Chinese medicine (TCM).†
People often get motion-sick during travels. The Chinese herbs Gou Teng (Uncaria), Bai Ji Li (Tribulus), and Ju Hua (Chrysanthemus flower) in Bao Ji Pian (Wan) calm the Liver, disperse the Wind, and work together to relieve headache and dizziness and thus help manage motion sickness.†
Stomach discomforts also occur often during travels. For one, motion sickness may come along with nausea, throw-up, and loss of appetite. One eats unfamiliar food at irregular hours which may upset the stomach with diarrhea, indigestion etc. Bao Ji Pian (Wan) contains a set of Chinese herbs that take care of gastrointestinal disorders and promote digestion.† For example, Cang Zhu (Atractylodes) strengthens the Spleen and dries Dampness; Hou Pu (Magnolia bark) moves Qi energy and removes food stagnation; Ju Hong (Tangerine peel) strengthens the stomach and aids digestion; Mu Xiang (Aucklandia) moves Qi energy, relieves pain and harmonizes the stomach; Fu Ling (Hoelin mushroom) and Yi Yi Ren (Job's tears seeds) strengthen the Spleen and eliminate dampness by promoting urination; Shen Qu (Medicated leaven) and Gu Ya (Rice sprout) dissolve food stagnation.
Bao Ji Pian (Wan)/Po Chai Pills is good for use in summer colds with gastrointestinal symptoms.† In addition to the above Chinese herbs that address the gastrointestinal problem, the herbal formula has Chinese herbs that help relieve cold symptoms such as chill, fever, and headache. In this aspect, Huo Xiang (Agastache) transforms Dampness, stops vomiting, and disperses Wind-Cold; Bai Zhi (Angelicae Dahuricae) disperses Wind and relieves the exterior symptoms like headache; Bo He (Mint) disperses Wind Heat; Ge Gen (Kudzu root) relaxes muscles and clears heat; Tian Hua Fen (Trichosanthes) clears heat and generates body fluids.
The property of Bao Ji Pian (Wan)/Curing Pills also makes it a choice of Chinese medicine for hangover.† It may fasten the clearance of the impact under alcohol and restore the normal functions.
What is the formula composition?
Herba Agastaches Seu Pogostemi
Radix Angelicae Dahuricae
Rhizoma Atractylodis Lanceae
Cortex Magnoliae Officinalis
Exocarpium Citri Rubrum
Sclerotium Poriae Cocos
Semen Coicis Lachryma-Jobi
Flos Chrysanthemi Morifolii
Fructus Tribuli
Massa Medicata Fermentata
Herba Menthae Haplocalycis
Fructus Setariae Germinatus
Radix Aucklandiae Lappae
Radix Puerariae Lobatae
Radix Trichosanthis Kirilowii
Ramulus Uncariae Cum Uncis

(Huo xiang)
(Bai zhi)
(Cang zhu)
(Hou po)
(Ju hong)
(Fu ling)
(Yi yi ren)
(Ju hua)
(Bai ji li)
(Shen qu)
(Bo he)
(Gu ya)
(Mu xiang)
(Ge gen)
(Tian hua fen)
(Gou teng)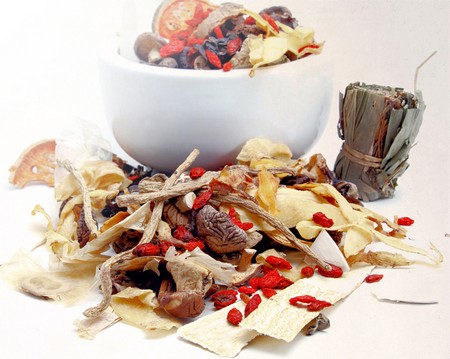 What is Available?
Guang Ci Tang
® 40 grams in 400 mg 100 tablets or 200 mg 200 pills per bottle.
Bao Ji Pian (Wan) tablets are made with 100% natural herbs that are tested for authenticity, quality, and potency. A traditional water decoction is prepared with the herbs to reproduce the time-tested efficacy of the formula, and this water decoction is concentrated with our proprietary technology to form a potent extract that is made into easily absorbed tablets, which are remarkably effective, easy to use, and safe. The tablets are produced by Guang Ci Tang
®
in our state of the art cGMP-certified facility and imported in accordance with U.S. FDA guidelines. When you choose Guang Ci Tang
®
products, you are taking advantage of a wonderful fusion of science and tradition that incorporates the highest standards in the field of Chinese medicine today.
Effective. Safe. Affordable
True 5:1 concentration
Double the strength of other brands
Minimal or no fillers and binders
No pharmaceuticals, sugar, or dyes
Comprehensive lab testing (e.g., heavy metals,etc.)
Made in a cGMP certified facility
Unbeatable value
Safely used in the USA since 1995
For Guang Ci Tang, take 5 to 7 pills or 3 to 5 tablets as needed.
For children the dose should be reduced to half or 1/3.
Bao Ji Pian (Wan)/Curing Pills/Po Chai Pills do not need to be taken daily. Use it as needed. For example, use it half a hour before taking a trip to prevent motion sickness or use it whenever one feels the onset of stomach discomfort or hangover.
Differentiation in Usage
Bao Ji Pian (Wan) is closely related to
Huo Xiang Zheng Qi Wan
for gastrointestinal discomforts. Huo Xiang Zheng Qi Wan is more suitable for those related to heat and humidity whereas Bao Ji Pian (Wan) is more for those caused by food intake and motion sickness.
Side Effects
Bao Ji Pian (Wan) has been safely used with few adverse effects when it is used as directed.
Warning
Allergy Info
Bao Ji Pian (Wan) contains Shen Qu (Barley Sprout), and is expected to contain some gluten. It is not gluten free.
In the Media
Precaution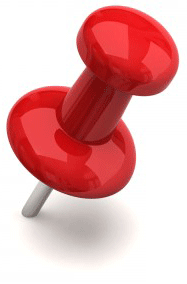 Avoid oily (like french fries), chilly, and hard to be digested food for best results.
Not suitable for acute disorders due to microbial infection of the digestive track.
Use with caution during lactation.
Not recommended during pregnancy.
Consult your herbalist or physician before use if you are taking other medicines.
Keep out of reach of children.
HairVive™
is rated out of
5
by
18
.
Rated

5

out of

5
by
Kelly L
from
I've used the Shou Wu Wan Guang Ci Tang Brand for about two plus years
I've used the Shou Wu Wan Guang Ci Tang Brand for about two plus years and recently switched over to the Hairvive brand for its higher potency. I've not seen either effect my sparsely graying hairs, thus the main reason why I bought it, but it's worked well in other ways. The two most noticeable changes; it strengthened my nails, regulates bowel movements and it may help with keeping my youthful looks.
Date published: 2011-10-27
Rated

4

out of

5
by
lilly
from
Good for my husband
My husband have taken one bottle of Hairvive so far. His hair becomes darker. It seems works very well on his type who needs nurture Yin. I took two bottles of Hairvive, but it works slow on me. I think I need traditional type of QI BAO MEI RAN Wan, which can nurture both Yin and Yang at the same time. I suggest all of your medicine can be classified according to 《中医体质分类判定标准及中医体质分类与判定自测表》. Thank you.
Date published: 2014-03-12
Rated

5

out of

5
by
Y Wang
from
I am 70 years old. My hairline has been retreating over the years.
I am 70 years old. My hairline has been retreating over the years. I was skeptical of products that claim to grow hair. As I know and trust the people at ActiveHerb, I started to take HairVive. Now after 3 months my hair is growing back on my top. I am very happy about it and proud of ActiveHerb
Date published: 2009-02-16
Rated

5

out of

5
by
Jenya
from
Amazing
I started taking this for my hair which after 3 weeks stopped falling out. I dont know if this is what made it stop BUT my years of back aches which my Acu doc told me are due to yin deficiency are also almost gone after 3 weeks. This formula is amazing.
Date published: 2014-05-23
Rated

1

out of

5
by
magic
from
not happy
As the product says, promotes hair growth, well it is not doing that. I'm still losing hair and only used this product because my acupuncturist said to and it is not working. I was so hoping it would.
Date published: 2014-08-30
Rated

5

out of

5
by
Cary N
from
I have some areas of grey and wanted to see if it might work.
I have some areas of grey and wanted to see if it might work. I am now on my second bottle HairVive and inasmuch as it is still early in the treatment phase I do seem to notice some improvement.
Date published: 2006-04-26
Rated

5

out of

5
by
Aleksandr S
from
I currently use your HairVive product.
I currently use your HairVive product. I noticed that my hair stopped falling out quiet as much, and is a bit more robust. I think I will easily remain a lifelong customer of this product.
Date published: 2007-06-15
Rated

5

out of

5
by
Linda D
from
I appreciates your wonderful product-HairVive.
I appreciates your wonderful product-HairVive. After taking HairVive, my hair is growing back and gets thicker and black. I have since recommended my friends to order your product.
Date published: 2008-09-16
Is HairVive for men only?
HairVive is for both men and women. Thank you.

Date published: 2014-11-06