Properties
In the term of traditional Chinese medicine (TCM),
Xia Ku Cao is bitter, acrid, cold.
The channels Xia Ku Cao influences are Gall Bladder, Liver.

Action
In the term of TCM, Xia Ku Cao:
1: Clears the Liver, Brightens the Eyes.
2: Clears Heat, Dissipates Nodules.
3: Used to treat hypertension.
Dosage
In TCM, Xia Ku Cao bulk herb is used in the daily dosage of 6 to 15 g. In most cases, bulk herbs are cooked in boiling water to make tea or soup for consumption.
What is Available?
1. 1 lb natural, authentic Xia Ku Cao bulk herb in a sealed bag.

The item is custom order item. It is freshly ordered from our supplier after your order is received and is expected available for shipping from our warehouse in about one week. Sales on custom order items are final.

*Xia Ku Cao bulk herb we sell is of premium quality. Our bulk Chinese herbs are mostly wild harvested but some herbs are farm grown to protect their natural habitats and meet increasing market demands. The harvests of right species at proper maturity are identified by experienced professionals, cleaned, cut or sliced, and dried. In many cases, special processing methods such as soaking with rice wine, steaming, roasting are applied as mandated by traditional Chinese medicine traditions to prepare the Chinese herbs to achieve desired properties, enhance efficacy, and reduce toxicity.
BUY IT NOW!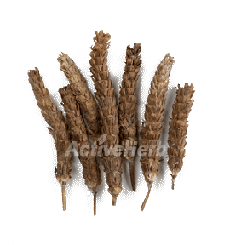 Bulk herb, 1 lb/bag
(Code: AH644)
for only $13.98
Home | About ActiveHerb | Contact Us | Privacy Policy | Where to Buy Locally | Wholesale
Order Help: Ways to order | Mail order | 邮购 | Shipping Cost | Return Policy | International Order | Order FAQ
(C) 2003-2013, ActiveHerb Technology, Inc. All rights reserved.
ActiveHerb Technology, Inc., 6875 Nancy Ridge Drive, Suite B, San Diego, CA 92121
†These statements have not been evaluated by the Food and Drug Administration. This product is not intended to diagnose, treat, cure or prevent any disease. Contents in www.activeherb.com is for information purpose only and are written to our best knowledge and expertise for the scientific accuracy. They are not to replace the advice of your physicians. The research cited in our contents are published in scientific journals and have not subjected to the FDA evaluation. We reserve the copyright to protect our contents. Any reproduction without in its entirety and without explicit credits to ActiveHerb is prohibited.