Softens Lumps And Disperses Nodules†
However you call them, whether it's nodules, lumps or bumps or swollen nodes or benign masses or palpable masses, they can be downright bothersome.
At best, nodules can be a cosmetic nuisance. But at their worst, they can be cancerous and may cause difficulty breathing or swallowing (if the nodules are located in your neck).
Although they are fairly common and most usually asymptomatic, nodules are not normal; they are a sign of imbalance in the body.
If you have nodules or other benign growths, NoduleClear™ may help dissolve them over time.
Time-tested TCM Remedy For Phlegm Dissolving†
Noduleclear is based on the centuries-old traditional Chinese medicine (TCM) herbal concoction, Nei Xiao Luo Li Wan. The formula contains 17 natural ingredients. Together, these herbs may help reduce the size of nodules, primarily because they clear phlegm and heat from the body.
Phlegm, in TCM theory, is the root cause of many illnesses and diseases. The "phlegm" that most westerners think of (clear or yellow-green discharge) is also phlegm in Chinese medicine. However, in TCM, phlegm also includes any invisible metabolic waste accumulation.
And when Spleen transportation function is compromised, phlegm builds up and stagnation occurs, leading to the formation of nodules, especially in the neck. NoduleClear restores homeostasis in your body by addressing these internal imbalances.
How Does NoduleClear Work?
Because many ingredients in this formula possess the action of transforming or clearing phlegm, this action will not be included.
Xia Ku Cao clears fire, reduces swelling and disperses lumps. Bei Mu clears heat, and moistens the lungs. Hai Zao softens masses or areas of hardness. Bai Lian drains fire and also reduces swelling. Tian Hua Fen clears and drains Lung Heat, relieves toxicity, and also is another swelling-reducing herb in the formula.
Lian Qiao, like Tian Hua Fen, also relieves toxicity and reduces swelling. It also clears heat and disperses lumps. Da Huang dispels stasis and unblocks the Channels. Hai Ha Ke clears Lung Heat and dissipates nodules.
Qing Yan cools the Blood and moistens dryness. Zhi Qiao moves Qi while Jie Geng ventilates the Lungs and benefits the throat. Bo He expels wind heat. Di Huang tonifies Yin and nourishes the blood.
Dang Gui nourishes and invigorates the blood while Xuan Shen cools the blood and nourishes Yin as well as purges fire and resolving toxicity. Finally, the last herb in the formula, Gan Cao, tonifies the Spleen, augments Qi and harmonizes the actions of the other herbs.
Does Research Support NoduleClear?
In a clincal study Nei Xiao Luo Li Wan was administered to patients with Cervical lymph node tuberculosis in addition to the conventional anti-tuberculosis drugs such as HRZE. It was found to increase noticeably the recovery time and efficacy of treatment.1
In another study, Nei Xiao Luo Li Wan was applied together with Xiao Yao Wan to treat hyperplasia of the breast in 27 cases. After 4 to 6 weeks of treatment, 22 cases are clinically considered recovered, 2 improved, and 3 not improved.2
What is the formula composition?
Spica Prunellae Vulgaris
Bulbus Fritillariae Thunbergii
Sargassum
Radix Ampelopsis Japonicae
Radix Trichosanthis Kirilowii
Fructus Forsythiae Suspensae
Radix Et Rhizoma Rhei
Natrii Sulfas
Concha Meretricis Seu Cyclinae
Halite
Fructus Aurantii
Radix Platycodi Grandiflori
Herba Menthae Haplocalycis
Radix Rehmanniae Glutinosae
Radix Angelicae Sinensis
Radix Scrophulariae Ningpoensis
Radix Glycyrrhizae Uralensis

(Xia Ku Cao)
(Bei Mu)
(Hai Zao)
(Bai Lian)
(Tian Hua Fen)
(Lian Qiao)
(Da Huang)
(Mang Xiao)
(Hai Ha Ke)
(Qing Yan)
(Zhi Qiao)
(Jie Geng)
(Bo He)
(Di Huang)
(Dang Gui)
(Xuan Shen)
(Gan Cao)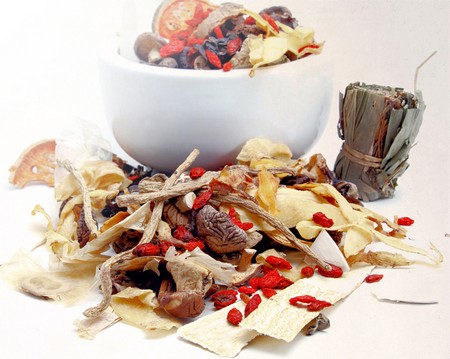 What is Available?
Guang Ci Tang
® Nei Xiao Luo Li Pian (NoduleClear™) 40 grams in 200 mg 200 tablets @ 5:1 strength.
At a true 5:1 concentration, this product represents the most potent form of Nei Xiao Luo Li Pian (Wan) on the market. One tablet is equal to 1 gram of raw herb.
Please note that Guang Ci Tang® Nei Xiao Luo Li Wan in the pill form, which has the same formulation as the tablet, is discontinued.
Nei Xiao Luo Li Pian tablets are made with 100% natural herbs that are tested for authenticity, quality, and potency. A traditional water decoction is prepared with the herbs to reproduce the time-tested efficacy of the formula, and this water decoction is concentrated with our proprietary technology to form a potent extract that is made into easily absorbed tablets, which are remarkably effective, easy to use, and safe. The tablets are produced by Guang Ci Tang
®
in our state of the art cGMP-certified facility and imported in accordance with U.S. FDA guidelines. When you choose Guang Ci Tang
®
products, you are taking advantage of a wonderful fusion of science and tradition that incorporates the highest standards in the field of Chinese medicine today.
Effective. Safe. Affordable
True 5:1 concentration
Double the strength of other brands
Minimal or no fillers and binders
No pharmaceuticals, sugar, or dyes
Comprehensive lab testing (e.g., heavy metals,etc.)
Made in a cGMP certified facility
Unbeatable value
Safely used in the USA since 1995
Check for an independent US lab test report.
The standard dosage for NoduleClear™ is 5 tablets each time, taken 2 to 3 times daily with or before meals. One bottle lasts users 2 to 3 weeks. The dose may be doubled for a quicker and stronger response as needed (e. g., in an acute phase). Consult your practitioner for precise dosage recommendations based on body weight and other factors.
NoduleClear™ has a mild action and therefore it usually takes time before its effects become apparent. It may take one month or more before symptoms begin to improve. An initial course of treatment is suggested as 4 - 6 bottles taken at the full dose.
Differentiation in Usage
Side Effects
Nei Xiao Luo Li Pian (Wan) has been safely used with few adverse effects when it is used as directed.
Warning
Allergy Info
NoduleClear™ is gluten free
In the Media
Precaution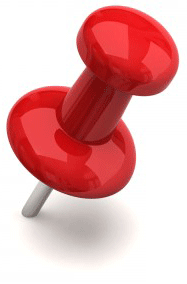 Use with caution during pregnancy.
Avoid spicy, oily, or sea food for best results.
Consult your herbalist or physician before use if you are taking other medicines.
Keep out of reach of children.
HairVive™
is rated out of
5
by
18
.
Rated

5

out of

5
by
Kelly L
from
I've used the Shou Wu Wan Guang Ci Tang Brand for about two plus years
I've used the Shou Wu Wan Guang Ci Tang Brand for about two plus years and recently switched over to the Hairvive brand for its higher potency. I've not seen either effect my sparsely graying hairs, thus the main reason why I bought it, but it's worked well in other ways. The two most noticeable changes; it strengthened my nails, regulates bowel movements and it may help with keeping my youthful looks.
Date published: 2011-10-27
Rated

4

out of

5
by
lilly
from
Good for my husband
My husband have taken one bottle of Hairvive so far. His hair becomes darker. It seems works very well on his type who needs nurture Yin. I took two bottles of Hairvive, but it works slow on me. I think I need traditional type of QI BAO MEI RAN Wan, which can nurture both Yin and Yang at the same time. I suggest all of your medicine can be classified according to 《中医体质分类判定标准及中医体质分类与判定自测表》. Thank you.
Date published: 2014-03-12
Rated

5

out of

5
by
Y Wang
from
I am 70 years old. My hairline has been retreating over the years.
I am 70 years old. My hairline has been retreating over the years. I was skeptical of products that claim to grow hair. As I know and trust the people at ActiveHerb, I started to take HairVive. Now after 3 months my hair is growing back on my top. I am very happy about it and proud of ActiveHerb
Date published: 2009-02-16
Rated

5

out of

5
by
Jenya
from
Amazing
I started taking this for my hair which after 3 weeks stopped falling out. I dont know if this is what made it stop BUT my years of back aches which my Acu doc told me are due to yin deficiency are also almost gone after 3 weeks. This formula is amazing.
Date published: 2014-05-23
Rated

1

out of

5
by
magic
from
not happy
As the product says, promotes hair growth, well it is not doing that. I'm still losing hair and only used this product because my acupuncturist said to and it is not working. I was so hoping it would.
Date published: 2014-08-30
Rated

5

out of

5
by
Cary N
from
I have some areas of grey and wanted to see if it might work.
I have some areas of grey and wanted to see if it might work. I am now on my second bottle HairVive and inasmuch as it is still early in the treatment phase I do seem to notice some improvement.
Date published: 2006-04-26
Rated

5

out of

5
by
Aleksandr S
from
I currently use your HairVive product.
I currently use your HairVive product. I noticed that my hair stopped falling out quiet as much, and is a bit more robust. I think I will easily remain a lifelong customer of this product.
Date published: 2007-06-15
Rated

5

out of

5
by
Linda D
from
I appreciates your wonderful product-HairVive.
I appreciates your wonderful product-HairVive. After taking HairVive, my hair is growing back and gets thicker and black. I have since recommended my friends to order your product.
Date published: 2008-09-16
Is HairVive for men only?
HairVive is for both men and women. Thank you.

Date published: 2014-11-06