Ren Shen Shou Wu Pian (Wan)
(Ginseng FotiHair™)
An All Natural Chinese Herbal Supplement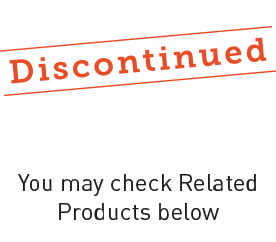 Ren Shen Shou Wu Pian (Wan) Product Details
What does it do?
In Traditional Chinese Medicine, He Shou Wu, in its processed form, nourishes the liver and kidney
1
which is the source for blood and essence respectively. The liver blood nourishes the head and thus hairs. The kidney essence nourishes the bone marrow and bones, replenishes semen and controls the aging process. Therefore, He Shou Wu may make hairs grow and prevent hair-greying, strengthen bones and muscles, and relieve senility and prolong lifespan.
Several published human clinical trials2 have so far supported the traditional use of He Shou Wu. While the results vary among studies and individuals, over 60% of people who had hair loss (alopecia) experienced hair regrowth within 3 months after taking He shou Wu. In animal studies with aging mouse model, He Shou Wu was shown to lower total cholesterol and triglyceride, to reduce brain pathological changes and promote learning and memory3, 4. It is also shown to contain multiple anti-oxidants.
Ginseng is another core herb in Ren Shen Shou Wu Wan (Pian). Ginseng is considered "king of herbs" by Chinese for its broad use in nourishing all kinds of insufficiency including Yin, Yang, Qi, blood etc. Modern research suggests a role of ginseng in enhancing immune functions. The formula also contains another 5 herbs including Dang Dui, a Blood tonic. This formulation is to further enhance the action of He Shou Wu because He Shou Wu as a single herb often does not produce the optimal results.
Ren Shen Shou Wu Wan (Pian) is indicated for insufficiency of both Qi energy and blood, fluid deficiency, neurasthenia, amnesia, insomnia, poor appetite, dizziness, early greying of hair, lassitude in loin and legs, nocturnal emission, metrorrhagia, metrostaxis and leucorrhagia.
What is the formula composition?
A proprietary blend* of
Rhizoma Coptidis
Colla Corii Asini
Radix Scutellariae
Radix Paeoniae Alba
Radix Rehmanniae
Radix Angelicae Sinensis
Poria Cum Ligno Hospite
Fructus Schisandrae
Semen Platycladi
Flos Albiziae
Semen Ziziphi Spinosae
Os Draconis
Concha Ostreae
Caulis Polygoni Multiflori

(Huang Lian)
(E Jiao)
(Huang Qin)
(Bai Shao)
(Sheng Di)
(Dang Gui)
(Fu Shen)
(Wu Wei Zi)
(Bo Zi Ren)
(He Huan Hua)
(Suan Zao Ren)
(Long Gu)
(Mu Li)
(Shou Wu Teng)

*An Shen An Mian Chong Ji is made of 100% pure authentic Chinese herbs of highest qualities. Traditional preparation procedures are combined with modern pharmaceutical processes to extract the active ingredients from the herbs and to further concentrate them into pills or tablets. It is produced in the certified GMP facilities of Shanghai TongHanChun Herbs Factory (Guang Ci Tang) and is imported to USA in accordance with the FDA guidelines.
What is Available?
One top Chinese herbs brand:
Guang Ci Tang (
learn more
): 100 grams of granules in 10 grams x 10 bags per box.
How do I use it?
Take 5 to 7 pills or 3 to 4 tablets with water before meals. 2 to 3 times daily. As the herbal formula is a mild tonic and acts slowly, results may not be noticeable within 3 months, it is suggested to take it for 3 months in full dose as the first regimen. The dose may then be reduced.


Differentiation in Usage
Side Effects
Bodiclear™ has been safely used with few adverse effects.


Warning
Precaution
1. Do not use it if you are taking cold medicines.
2. Consult your herbalist or physician before use if you are taking other medicines.
3. Avoid taking oily food.
4. Use with caution if you have any of following symptoms: vomiting, diarrhea, stuffness of the abdomen, phlegm, and cough.
5. If any adverse symptom occurs, discontinue use.
6. Keep out of reach of children.
Allergy Info
Effective. Safe. Affordable
True 5:1 concentration
Double the strength of other brands
Minimal fillers and binders
No pharmaceuticals, sugar, or dyes
Comprehensive lab testing (e.g., heavy metals,etc.)
Made in a cGMP certified facility
Unbeatable value
Safely used in the USA since 1995
Check for independent US lab

test report

.