Grow Thick, Darker Hair & Look Younger Naturally †
Having thinning or graying hair can adversely affect your life in several ways. For starters, your self-esteem may suffer. You could be passed over for a promotion or not get hired for a job because another candidate has a thicker set of hair. You could also get rejected by someone you're attracted to. Whether unconscious or intentional, baldness discrimination is a fact of life. Having thinning or graying hair can make you feel drastically less confident or even discouraged.
Many people with thinning or graying hair rely on hair regrowth drugs like Rogaine, which contains minoxidil. Minoxidil can potentially lead to side-effects including weight gain, chest pain, dizziness and fainting.
If you want to thicken your hair and reverse or prevent greying, the natural way, HairVive™ can help.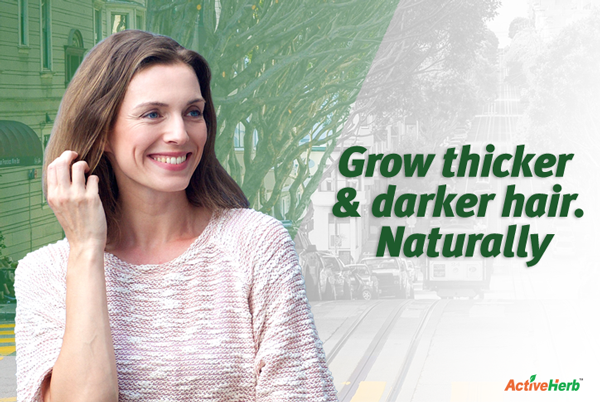 Hair loss and graying hair are caused by several factors, the most common of which is attributable to the ageing process. HairVive™ is appropriate for those who have had their hair thin over the years or turn grey because of aging and stress.
Ancient Remedy Thrives in a Powerful Modern Formula
HairVive™ is based on a traditional Chinese herbal remedy over 1,000 years old. This traditional Chinese herb that's been enormously popular over the centuries for its anti-aging benefits is called 'He Shou Wu', which literally means "Mr. He Hair Black." Legend has it that Mr. He restored his vitality, sexual potency, and youthful appearance by taking He Shou Wu centuries ago.
According to Traditional Chinese Medicine (TCM) theory, He Shou Wu (Polygoni multiflori, Fo-Ti), in its processed form, supports and strengthens Liver and Kidneys. Liver is the source for blood. Liver Blood nourishes the head, hair and scalp. Kidney is the source of Jing or life essence and keeps bones strong and fortifies bone marrow. He Shou Wu replenishes sexual virility and controls the aging process. Therefore, He Shou Wu may stimulate hair growth, keep hair dark, and support graceful aging and general wellbeing.1
ActiveHerb has added four additional herbs, including three fruits to further enhance anti-aging benefits
Shu Di Huang
(Prepared rehmannia)'s primary function is to nourish Kidney Yin.
Glossy privet fruit
nourishes and tonifies Liver and Kidneys, clears heat deficiency and improves vision. One of the oldest Chinese herbal remedies, glossy fruit from the privet bush promotes hair growth and hair darkening, reducing facial dark spots, and promoting youthfulness.†
Mulberry fruit
influences Heart, Liver, and Kidney channels, tonifies blood and enriches Yin energy. This superfood is touted by health
celebrities for its support of heart function, blood sugar and cholesterol.†
Goji berry
another popular superfood, influences the Liver, Lung and Kidney channels, nourishing and tonifying Liver and Kidneys. Goji berry also benefits Jing, enriches Yin energy and improves vision. Dubbed "the anti-aging fruit," goji berry has been consumed for centuries in the Far East. Its nutritional healing properties enhance immunity and improve liver function.†
Does Research Support HairVive™?
Several published human clinical trials have supported the traditional use of He Shou Wu as an effective all-natural hair growth herb, that offers other important anti-aging benefits as well. Over 60% of people experienced hair regrowth within 3 months after taking He Shou Wu.2†
In studies with aging mouse models, He Shou Wu was shown to lower total cholesterol and triglyceride levels, in addition to reducing brain pathological changes. It has also demonstrated the ability to promote learning and memory.3†
Mulberry fruit contains compounds such as anthocyanins that demonstrate antidiabetic and antioxidative properties.4 Mulberry fruit extracts protect dopaminergic neurons in Parkinson's disease animal models, increase densities of neuron, and enhance memory. Thus, mulberry fruit is a potential natural cognitive enhancer and neuroprotectant.5,6†
Goji berry has shown a wide range of health benefits in studies that improve general well-being and anti-aging. The primary active components of Goji berries are polysaccharides. They inhibit cell overgrowth in mice; increase glucose metabolism and insulin secretion; protect the liver and neurons; improve learning and memory etc.7†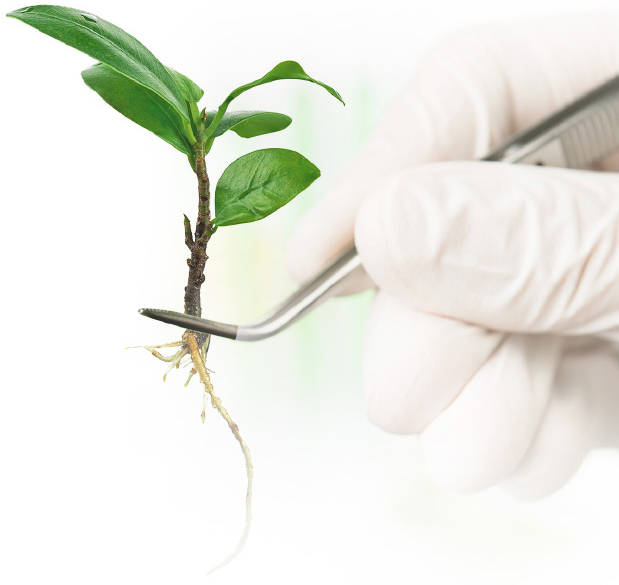 What is the formula composition?
A proprietary blend of water extraction of
What is Available?
Each bottle contains 80 veggie capsules. Each capsule contains 400 mg HairVive™ Complex.
HairVive™ is made from authentic Chinese herbs of premium quality. We use a proprietary extraction technology that optimizes the unique properties of each individual herb to maximize the extraction of active ingredients. We are able to generate extracts concentrated by a factor of 5 to 15 times, which means 1 gram of our extract is equal to the strength of 5 to 15 grams of raw herbs. This is a concentration ratio hardly achieved by others in the field.
To further maintain the purity of HairVive™, we do not introduce fillers to the extract during the encapsulation process, unlike other manufacturers.
Other dietary supplements commonly contain a long list of other ingredients such as Magnesium Stearate, whereas HairVive™ contains nothing more than the HairVive™ complex itself. As a result, we can deliver an adequate quantity of the formula in a small dose of HairVive™.
HairVive™ is guaranteed to be free of pharmaceuticals. It contains no preservatives, no alcohol, no artificial flavor or color, no gluten, and no sugar. Heavy metal contents are tested for compliance with the standards set by US Pharmacopeia.
All Natural & Vegetarian
All of the components in HairVive™ are 100% natural, down to the veggie capsule shell. Even the extraction process itself is carried out with water as the solvent.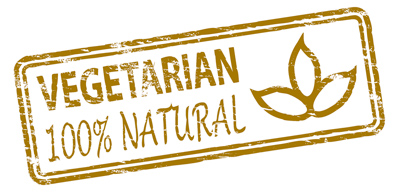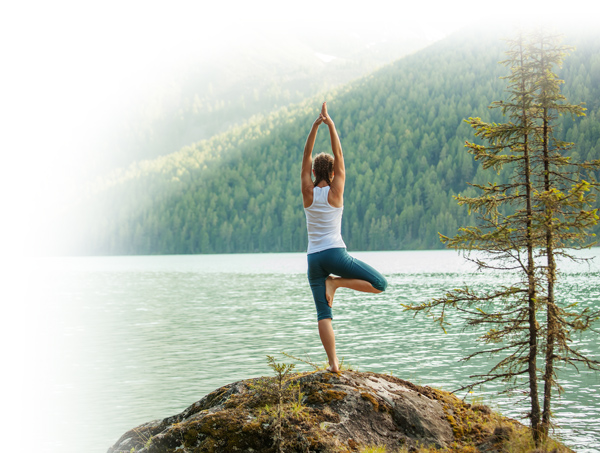 Address health challenges in modern life
Time-tested dietary support
All natural & purely herbal
Extra concentrated (5:1 and higher)
No pharmaceuticals, sugar, dyes etc
Comprehensive lab testing (e.g., heavy metals,etc.)
Made in a cGMP certified facility
Made in USA
Take 2 capsules 2 to 3 times daily. The dose can be doubled for maximal results.
As the herbal formula is a mild tonic and acts slowly, results may not be noticeable within 3 months, it is suggested to take it for 3 months in full dose as the first regimen. The dose may then be reduced.
Side Effects
HairVive has been safely used with few adverse effects or contraindications when it is used as directed.
Allergy Info
Precaution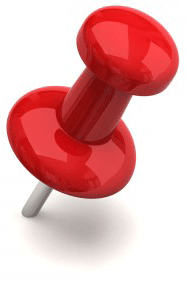 For best results do not use HairVive if you are taking cold medicine
Consult your herbalist or physician before use if you are taking other medicines
Avoid eating oily food.
Use with caution if you suffer from any of the following: vomiting, diarrhea, distension of the abdomen, phlegm, or a cough.
If any adverse reaction occurs, discontinue use.
Keep out of reach of children
HairVive™
is rated out of
5
by
18
.
Rated

5

out of

5
by
Kelly L
from
I've used the Shou Wu Wan Guang Ci Tang Brand for about two plus years
I've used the Shou Wu Wan Guang Ci Tang Brand for about two plus years and recently switched over to the Hairvive brand for its higher potency. I've not seen either effect my sparsely graying hairs, thus the main reason why I bought it, but it's worked well in other ways. The two most noticeable changes; it strengthened my nails, regulates bowel movements and it may help with keeping my youthful looks.
Date published: 2011-10-27
Rated

4

out of

5
by
lilly
from
Good for my husband
My husband have taken one bottle of Hairvive so far. His hair becomes darker. It seems works very well on his type who needs nurture Yin. I took two bottles of Hairvive, but it works slow on me. I think I need traditional type of QI BAO MEI RAN Wan, which can nurture both Yin and Yang at the same time. I suggest all of your medicine can be classified according to 《中医体质分类判定标准及中医体质分类与判定自测表》. Thank you.
Date published: 2014-03-12
Rated

5

out of

5
by
Y Wang
from
I am 70 years old. My hairline has been retreating over the years.
I am 70 years old. My hairline has been retreating over the years. I was skeptical of products that claim to grow hair. As I know and trust the people at ActiveHerb, I started to take HairVive. Now after 3 months my hair is growing back on my top. I am very happy about it and proud of ActiveHerb
Date published: 2009-02-16
Rated

5

out of

5
by
Jenya
from
Amazing
I started taking this for my hair which after 3 weeks stopped falling out. I dont know if this is what made it stop BUT my years of back aches which my Acu doc told me are due to yin deficiency are also almost gone after 3 weeks. This formula is amazing.
Date published: 2014-05-23
Rated

1

out of

5
by
magic
from
not happy
As the product says, promotes hair growth, well it is not doing that. I'm still losing hair and only used this product because my acupuncturist said to and it is not working. I was so hoping it would.
Date published: 2014-08-30
Rated

5

out of

5
by
Cary N
from
I have some areas of grey and wanted to see if it might work.
I have some areas of grey and wanted to see if it might work. I am now on my second bottle HairVive and inasmuch as it is still early in the treatment phase I do seem to notice some improvement.
Date published: 2006-04-26
Rated

5

out of

5
by
Aleksandr S
from
I currently use your HairVive product.
I currently use your HairVive product. I noticed that my hair stopped falling out quiet as much, and is a bit more robust. I think I will easily remain a lifelong customer of this product.
Date published: 2007-06-15
Rated

5

out of

5
by
Linda D
from
I appreciates your wonderful product-HairVive.
I appreciates your wonderful product-HairVive. After taking HairVive, my hair is growing back and gets thicker and black. I have since recommended my friends to order your product.
Date published: 2008-09-16
Is HairVive for men only?
HairVive is for both men and women. Thank you.

Date published: 2014-11-06