Yunnan Baiyao was invented in 1902 by Dr. Qu Huanzhang in Yunnan, China. Over the past 100 years, Yunnan Baiyao made its name in the battle grounds of Chinese fighting against Japanese invasion in World War II and of the Vietcong fighting against USA during the Vietnam War by saving soldiers' lives from severe wounds.
In China, Yunnan Baiyao may be used as first-aid for any kind of traumatic injury or internal bleeding, whether one has a small cut, bruise, swelling, an internal injury from car accidents or fighting, or bleeding from surgery and stomach ulcers etc.† One may simply pour the Yunnan Baiyao powder on to the cut and/or swallow the powder.
In the traditional Chinese medicine (TCM) terms, Yunnan Baiyao stops bleeding, disperses blood stasis, activates blood circulation, alleviates pain, clears away toxins, and reduce swelling.† In studies, Yunnan Baiyao is shown to shorten the bleeding time and clotting time and reduce inflammatory response.
Doctors in China also let patients take Yunnan Baiyao before surgeries (0 to 5 days) because studies show that Yunnan Baiyao can reduce the amount of bleeding during operation.1,2 When applied after operation, Yunnan Baiyao may promote healing from the wound.†
The exact ingredients and production procedure of Yunnan Baiyao are still state secrets of China. It is believed that the main Chinese herb is San Qi, or called Tien Chi, Panax pseudoginseng, Panax notoginseng, Notoginseng.
Currently, Yunnan Baiyao is only legitimately produced by Yunnan Baiyao Group Co., Ltd, one of the top state pharmaceutical companies in China. It was produced and exported to USA under the Camellia brand name before 1998. All the Yunnan Baiyao that possesses the product name Yunnan Paiyao under the Camellia brand in today's market are not genuine Yunnan Baiyao.
What is the formula composition?
The formula for Yunnan Baiyao is considered as a national treasure by the Chinese government and guarded as a top medical secret. Nevertheless, on the label of Yunnan Baiyao batches that are exported to the USA market, the following formula information is provided.
Supplement Facts Serving size: 0.50g

Proprietary Blend
Ajuga Forrestii Diels
Dioscoreae Parviflora Ting
Herba Geranii & Herba Erodii
Herba Inulae Cappae
Radix Notoginseng
Rhizoma Dioscoreae Nipponicae
Rhizoma Dioscoreae


总成分
散瘀草
苦良姜
老鹤草
白牛胆
田七
穿山龙
淮山药

Amount Per Serving
500 mg*
85 mg*
30 mg*
36 mg*
25 mg*
200 mg*
57.5 mg*
66.5 mg*


* Daily Value not established.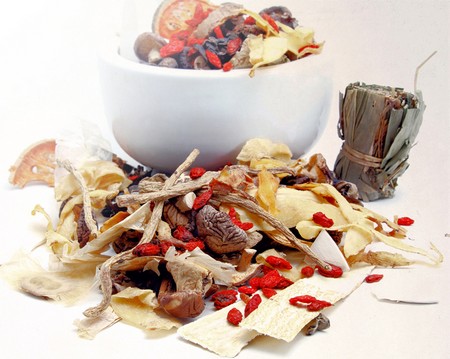 What is Available?
Yunnan Baiyao Capsule: The capsule is more convenient for accurate dosage. 4 g per package in 250 mg 16 capsules. Each package also contains a bonus red pill for internal use in case of serious injury. (The bonus red pill is located right in the center of the blister pack under the foil.)

Please note Yunnan Baiyao powder and YNBY External Analgesic Plaster are currently not available in the USA market.
For adults, take 0.25 g - 0.5 g (1-2 capsules) each time, 4 times daily. The maximal dosage should not exceed 0.5 g once every four hours. For bleeding injuries, it is better to take the powder with warm water; For swelling, take it with wine. The capsules may also be opened and the containing powder can be applied directly onto the wounded area to arrest bleeding.
For children: 2 to 5 years old, take 1/4 the adult dose each time; 5 to 12 years old, take half the adult dose each time each time.
Side Effects
Yunnan Baiyao has been safely used with few adverse effects when it is used as directed.
Warning
1. Not for use during pregnancy.
Allergy Info
Yunnan Baiyao is gluten free
Precaution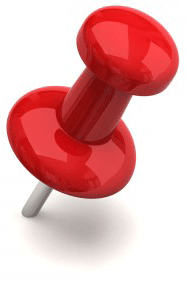 Do not take Yunnan Baiyao if you are allergic to it.
If conditions do not improve or even get worsen after 3 days, discontinue it.
Not suitable for people with severe irregular heartbeat.
For best results, avoid consuming fish, beef, lamb, beans, and cold food at the same time.
Keep out of touch of children.
HairVive™
is rated out of
5
by
18
.
Rated

5

out of

5
by
Kelly L
from
I've used the Shou Wu Wan Guang Ci Tang Brand for about two plus years
I've used the Shou Wu Wan Guang Ci Tang Brand for about two plus years and recently switched over to the Hairvive brand for its higher potency. I've not seen either effect my sparsely graying hairs, thus the main reason why I bought it, but it's worked well in other ways. The two most noticeable changes; it strengthened my nails, regulates bowel movements and it may help with keeping my youthful looks.
Date published: 2011-10-27
Rated

4

out of

5
by
lilly
from
Good for my husband
My husband have taken one bottle of Hairvive so far. His hair becomes darker. It seems works very well on his type who needs nurture Yin. I took two bottles of Hairvive, but it works slow on me. I think I need traditional type of QI BAO MEI RAN Wan, which can nurture both Yin and Yang at the same time. I suggest all of your medicine can be classified according to 《中医体质分类判定标准及中医体质分类与判定自测表》. Thank you.
Date published: 2014-03-12
Rated

5

out of

5
by
Y Wang
from
I am 70 years old. My hairline has been retreating over the years.
I am 70 years old. My hairline has been retreating over the years. I was skeptical of products that claim to grow hair. As I know and trust the people at ActiveHerb, I started to take HairVive. Now after 3 months my hair is growing back on my top. I am very happy about it and proud of ActiveHerb
Date published: 2009-02-16
Rated

5

out of

5
by
Jenya
from
Amazing
I started taking this for my hair which after 3 weeks stopped falling out. I dont know if this is what made it stop BUT my years of back aches which my Acu doc told me are due to yin deficiency are also almost gone after 3 weeks. This formula is amazing.
Date published: 2014-05-23
Rated

1

out of

5
by
magic
from
not happy
As the product says, promotes hair growth, well it is not doing that. I'm still losing hair and only used this product because my acupuncturist said to and it is not working. I was so hoping it would.
Date published: 2014-08-30
Rated

5

out of

5
by
Cary N
from
I have some areas of grey and wanted to see if it might work.
I have some areas of grey and wanted to see if it might work. I am now on my second bottle HairVive and inasmuch as it is still early in the treatment phase I do seem to notice some improvement.
Date published: 2006-04-26
Rated

5

out of

5
by
Aleksandr S
from
I currently use your HairVive product.
I currently use your HairVive product. I noticed that my hair stopped falling out quiet as much, and is a bit more robust. I think I will easily remain a lifelong customer of this product.
Date published: 2007-06-15
Rated

5

out of

5
by
Linda D
from
I appreciates your wonderful product-HairVive.
I appreciates your wonderful product-HairVive. After taking HairVive, my hair is growing back and gets thicker and black. I have since recommended my friends to order your product.
Date published: 2008-09-16
Is HairVive for men only?
HairVive is for both men and women. Thank you.

Date published: 2014-11-06