AllTonic™ (中文) is all the herbal nutritional support you need for boosting overall health from the perspective of Traditional Chinese Medicine (TCM).
Today, we expect to live a long life. Yet most physical functions of our body peak before mid-30's and then decline steadily. Although general standards of living are improved and medical treatments are advanced, how we live nowadays is actually not as healthy as it was before. We eat too often at restaurants or fast food chains; spend little time outdoors; exercise infrequently; sit too much and stare at screens far too long. These lifestyle factors pose challenges for us to live a healthy and graceful life.
Even for modern, stress-filled and sedentary lifestyles, TCM can help promote a healthy life. For thousands of years, TCM has used the concepts of Yin and Yang, Jing essence, Qi, and Blood to define the fundamental elements of life. The abundance and balance of these elements are essential for optimal health.
AllTonic™ is an ActiveHerb™ Modern Essential supplement that helps support a healthy and active lifestyle living in today's society. It combines the wisdom of TCM with the latest herbal research and delivers multiple health benefits.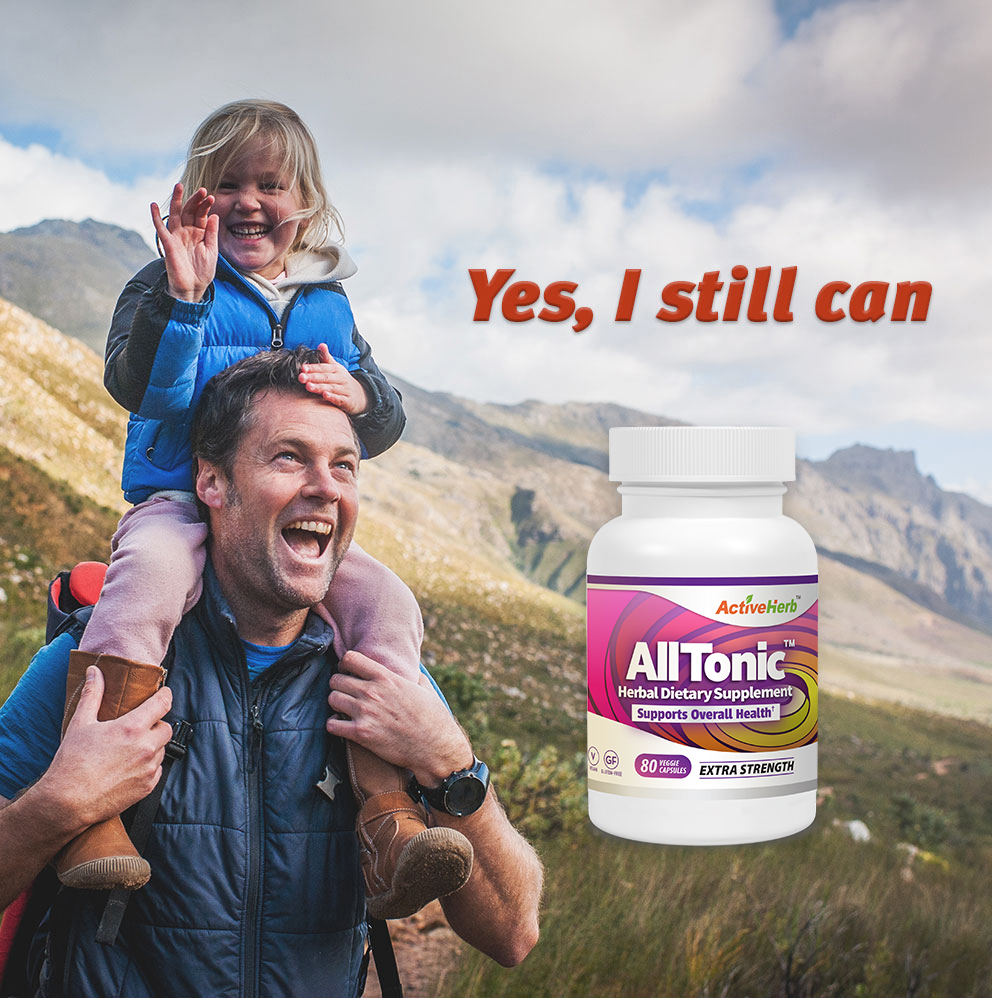 What is the formula composition?
A proprietary blend of water extraction of
What is Available?
Each bottle contains 80 veggie capsules. Each capsule contains 400 mg AllTonic™ Complex.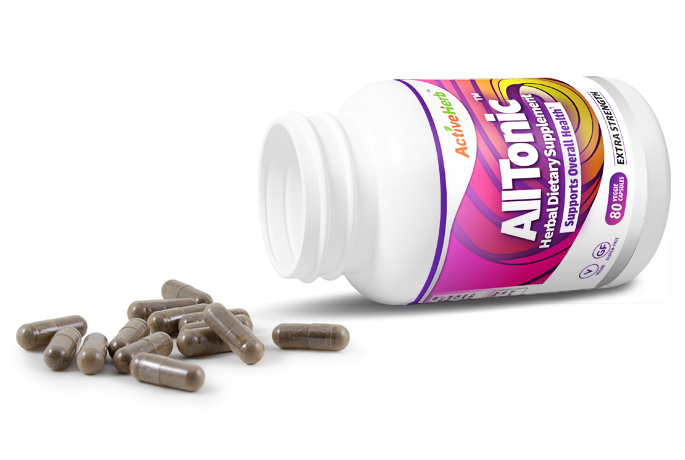 AllTonic™ is made from authentic Chinese herbs of premium quality. We use a proprietary extraction technology that optimizes the unique properties of each individual herb to maximize the extraction of active ingredients and minimize the use of fillers. We are able to generate extracts concentrated by a factor of 5 to 15 times, which means 1 gram of our extract is equal to the strength of 5 to 15 grams of raw herbs. This is a concentration ratio hardly achieved by others in the field.
To further maintain the purity of AllTonic™, we introduce as little fillers as possible to the extract during the encapsulation process. Only 2% silica is used as a flowing agent. In the market place, dietary supplements often contain a long list of other ingredients.
All Natural & Vegetarian
All of the components in AllTonic™ are natural, down to the veggie capsule shell. Even the extraction process itself is carried out with water as the solvent.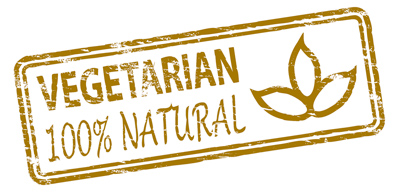 AllTonic™ is guaranteed to be not adulterated with pharmaceuticals. It contains no artificial flavor or color, and no gluten. Heavy metal contents are tested for compliance with the standards set by US Pharmacopeia.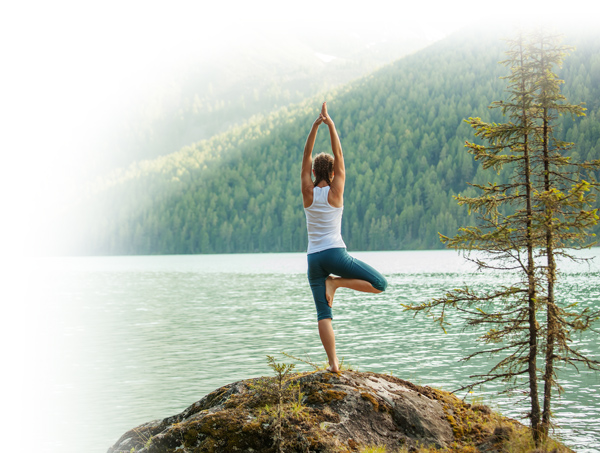 Address health challenges in modern life
Time-tested dietary support
All natural & purely herbal
Extra concentrated (5:1 and higher)
No pharmaceuticals, sugar, dyes etc
Comprehensive lab testing (e.g., heavy metals,etc.)
Made in a cGMP certified facility
Made in USA
Take 2 capsules 2 to 3 times daily. The dose may be doubled for maximal results.
As the herbal formula is a mild tonic and acts slowly, results may not be noticeable within 1 month, it is suggested to take 4 to 6 bottles in full dose as the first regimen. The dose may then be reduced.
Side Effects
Alltonic™ has been safely used with few adverse effects or contraindications when it is used as directed.
Allergy Info
None of the AllTonic™ components contains gluten or nuts.
In the Media
Precaution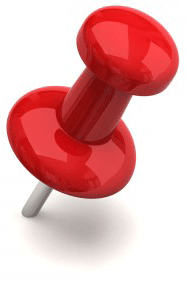 Consult your herbalist or physician before use if you are taking other medicines.
Keep out of reach of children.
Reviews
Disclaimer:
Product reviews solely reflect the views and opinions expressed by the contributors and not those of ActiveHerb and are provided for informational purposes only. ActiveHerb does not verify or endorse any claims made in these reviews.
Please read the full product reviews disclaimer.
AllTonic™
is rated out of
5
by
19
.
Rated

5

out of

5
by
Kita
from
Effective!
This formula was recommended to me by a classmate and I love it! It definitely provides the energy and I feel great after taking it. I don't get the jitters that are common with excessive caffeine. I feel energetic and balanced. However, because this is a tonifying formula, do not take it if you are sick or feel you are getting sick. It's always better to ask your doctor (Oriental Medicine) before taking any form of medicine.
Date published: 2016-12-04
Rated

5

out of

5
by
Dave k
from
The best formula for general concerns and wellbeing
I've took 6 bottles and counting and have noticed better sleep, mood, and energy; less irritability. This is a great all-around formula to take if you're not 100% certain what your fundamental imbalance is or if you don't have much of an imbalance but want to prevent issues and support your health and well being. It's very well formulated and is well balanced, in my opinion. I open the capsules up and mix the powder with hot water and a little honey as a tea. It is true that for greatest effect, you should take double the dose that is recommended.
Date published: 2018-01-08
Rated

3

out of

5
by
DeeDee
from
Made me hyper!!!
I take one capsule a day. I am a female. Maybe this is formulated for men?? A few hours after I take one capsule, I become very hyperactive, like consuming too much caffeine. I also become exremely irritable. I bought 2 bottles. Don't like how it makes me feel---not like myself. Won't buy this again!!
Date published: 2017-12-11
Rated

5

out of

5
by
miany
from
Great for overall fatigue plus some hormonal imbalance
I have had been taking all/some of Shi Quan Da Bu Pian, Nuan Gong Yun Qi Pian, Gui Zhi Fu Ling Pian on and off with combination, and I decided to try this new formula when it was on sale as the formula describes a sort of taking care of all of the three formula targets in general. And it did. Even though I eventually went back to the combination of three formula as I like customizing the combination depending on the focus as my condition keep shifting, I still keep one bottle as I consider this formula as a great one-stop medicine for my own condition, just having one kind of herbs would travel better than several.
Date published: 2019-02-20
Rated

5

out of

5
by
Linnie
from
Does the job
Felt much better while I took it, slept much better and had real energy during the day. Not the kind that exhausts you in the end (like caffein does), but the refreshing kind. Going to re-order now.
Date published: 2017-06-30
Rated

5

out of

5
by
MugWumps
from
Feeling Much Better
All Tonic helped me recover from a flu-like illness that left me feeling weak, with low energy, cold lower legs and feet, weak low back and poor sleep due to a chronic cough when I laid down. I had just started taking this formula and stopped when I realized I was sick. I waited 3 weeks and have been taking it for 2 weeks and I am feeling so much better. This is a great formula!
Date published: 2019-01-28
Rated

5

out of

5
by
Mike89
from
Great tonic!
All tonic is just what it says it is, an all-around great tonic that covers all the bases. I recommend this tonic to anyone who doesn't know what their specific imbalance is or anyone trying to improve their general well-being. I notice that it gives me balanced energy and has contributed to a state of youthful joy that has been harder to attain as I age and deal with the daily stress of life in the modern world. Love activeherb, their products have worked for me so far and the shipping is always prompt!
Date published: 2018-12-13
Rated

5

out of

5
by
bevery
from
really great product
I bought about three weeks ago
Date published: 2015-01-24
Can you take this while breastfeeding?
We do not suggest to take it while breastfeeding to be on the safe side. Thank you.
Date published: 2016-09-17
Hi. I want to buy this product, but it seems always out of stock. Can you help me order 10 bottles please.i looking forward to hear from you.thanks
Thanks for the question. We expect to have it back in stock in a few days. Please check the availability online directly. Sorry for the inconvenience.
Date published: 2016-07-29
What's the difference between AllTonic and QiVive?
Hi, QiVive is mainly for tonifying Qi energy whereas Alltonic is good for Qi and many other things like Yin, Yang, Blood etc. Thank you.
Date published: 2019-01-24
Is All tonic for both women and men???
Yes. Alltonic is for both men and women. Thanks.
Date published: 2016-12-23
I am on Qi Xue Da Bu Pian # K114. When I try ordering this med you have me go to all Tonic #ah053. Are no longer carrying K114?
Hi, Qi Xue Da Bu Pian of Guang Ci Tang is now changed to AllTonic in the modern essential series of ActiveHerb.
Date published: 2016-12-23
What product do you recommend for helping the liver to clear dental anesthesia? I have a weak liver that can't detoxify well.
Out of stock: LiverVive and YinVive. Discontinued: BodyClear and LiverVigor. Weak liver (DNA mutation for detox) not able to clear recent anesthesia and drugs. Past Hep A, no gallbladder, digestive health issues. Which product do you recommend? Thanks.