Ban Xia Bai Zhu Tian Ma Pian (Ban Xia Bai Zhu Tian Ma Wan, Vertigoff™,
半夏白术天麻片
) is an ancient Chinese medicine that dispels Wind, Phlegm, and Dampness along with supplementing Qi. This formula is used for the TCM syndrome that includes occasional sensation of balance loss or sensory disturbance, nausea, and headaches.
†
What is the formula composition?
Rhizoma Pinelliae Preparata
Rhizoma Atractylodis Macrocephalae
Rhizoma Gastrodiae Elatae
Radix Ginseng
Rhizoma Atractylodis Lanceae
Radix Astragali Membranacei
Rhizoma Alismatis Orientalis
Pericarpium Citri Reticulatae
Sclerotium Poriae Cocos
Massa Medicata Fermentata
Fructus Hordei Germinatus
Rhizoma Zingiberis Officinalis
Cortex Phellodendri Chinensis
Radix Glycyrrhizae Uralensis

(Zhi Ban Xia)
(Bai Zhu)
(Tian Ma)
(Ren Shen)
(Cang Zhu)
(Huang Qi)
(Ze Xie)
(Chen Pi)
(Fu Ling)
(Shen Qu)
(Mai Ya)
(Gan Jiang)
(Huang Bo)
(Gan Cao)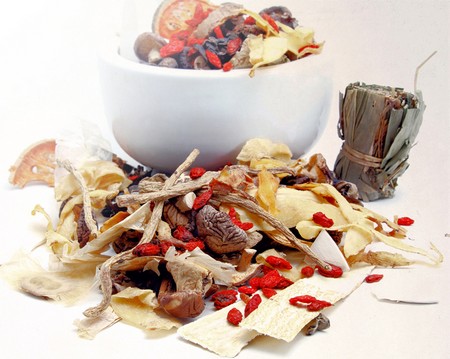 What is Available?
Guang Ci Tang
® Ban Xia Bai Zhu Tian Ma Pian (Vertigoff™) 40 grams in 200 mg 200 tablets @ 5:1 strength.
At a true 5:1 concentration, this product represents the most potent form of Ban Xia Bai Zhu Tian Ma Pian (Wan) on the market. One tablet is equal to 1 gram of raw herb.
Please note that Guang Ci Tang® Ban Xia Bai Zhu Tian Ma Wan in the pill form, which has the same formulation as the tablet, is discontinued.
Ban Xia Bai Zhu Tian Ma Pian tablets are made with 100% natural herbs that are tested for authenticity, quality, and potency. A traditional water decoction is prepared with the herbs to reproduce the time-tested efficacy of the formula, and this water decoction is concentrated with our proprietary technology to form a potent extract that is made into easily absorbed tablets, which are remarkably effective, easy to use, and safe. The tablets are produced by Guang Ci Tang
®
in our state of the art cGMP-certified facility and imported in accordance with U.S. FDA guidelines. When you choose Guang Ci Tang
®
products, you are taking advantage of a wonderful fusion of science and tradition that incorporates the highest standards in the field of Chinese medicine today.
Effective. Safe. Affordable
True 5:1 concentration
Double the strength of other brands
Minimal or no fillers and binders
No pharmaceuticals, sugar, or dyes
Comprehensive lab testing (e.g., heavy metals,etc.)
Made in a cGMP certified facility
Unbeatable value
Safely used in the USA since 1995
Check for an independent US lab test report.
The standard dosage for Vertigoff™ is 7 tablets each time, taken 2 to 3 times daily with or before meals. One bottle lasts users 10 to 14 days. The dose may be doubled for a quicker and stronger response as needed (e. g., in an acute phase). Consult your practitioner for precise dosage recommendations based on body weight and other factors.
Vertigoff™ has a mild action and therefore it usually takes time before its effects become apparent. It may take one month or more before symptoms begin to improve. An initial course of treatment is suggested as 6 bottles taken at the full dose.
Differentiation in Usage
Side Effects
Ban Xia Bai Zhu Tian Ma Pian (Wan) has been safely used with few adverse effects.
Warning
Allergy Info
Ban Xia Bai Zhu Tian Ma Pian (Wan) contains Mai Ya (Medicated Leaven) and Shen Qu (Barley Sprout), and is expected to contain gluten. It is not gluten free.
In the Media
Precaution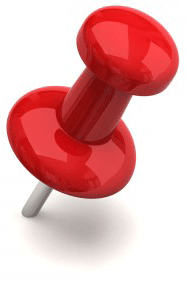 Consult your herbalist or physician before use if you are taking other medicines.
If any adverse symptom occurs, discontinue use.
Keep out of reach of children.
Vertigoff™ (Ban Xia Bai Zhu Tian Ma Pian)
is rated out of
5
by
4
.
Rated

5

out of

5
by
CATHERINE R
from
Vertigoff works very well.
Vertigoff works very well. A client of mine has dizziness all the time. After taking it, it is completely gone.
Date published: 2013-08-16
Rated

4

out of

5
by
HCPeng
from
Nice Prouct EXperience
It is great to get the natural product like this. I think you also may try it.
Date published: 2014-01-23
Rated

5

out of

5
by
Sulu55
from
Prepared Pinella Tuber
I purchased this recently, and was very happy with the quality of this bulk herb. The price is reasonable and the color and freshness are great.
Date published: 2014-10-17
HOW LONG SHOULD I BOIL BAN XIA?
Hi, The typically boilling Ban Xia or most other Chinese herbs for half an hour to one hour is sufficient enough to get nutrients into the water. Thank you.

Date published: 2014-06-11