In the term of Traditional Chinese Medicine (TCM),
Property
Ge Gen is sweet, acrid, cool.
Channels
Ge Gen influences Spleen, Stomach.
Action
Relaxes muscles and reduces heat.
Generates fluids.
Vents rashes.
Elevates Yang and stops diarrhea.



作用

解肌退热,生津,透疹,升阳止泻

In TCM, Ge Gen bulk herb is used in the daily dosage of 9 to 15 g. In most cases, bulk herbs are cooked in boiling water to make tea or soup for consumption.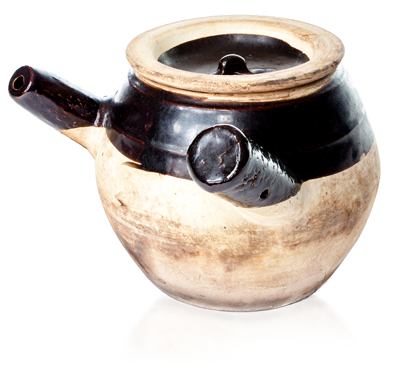 *Ge Gen bulk herb we sell is of premium quality. Our bulk Chinese herbs are mostly wild harvested but some herbs are farm grown to protect their natural habitats and meet increasing market demands. The harvests of right species at proper maturity are identified by experienced professionals, cleaned, cut or sliced, and dried. In many cases, special processing methods such as soaking with rice wine, steaming, roasting are applied as mandated by traditional Chinese medicine traditions to prepare the Chinese herbs to achieve desired properties, enhance efficacy, and reduce toxicity.
Precaution
Use single Chinese herbs or herbal extracts with caution. Professional advice is suggested. In TCM, Chinese herbs are mostly combined in the context of formulas to enhance each other's desirable action and to minimize any potential side effect. You may want to search our extensive collection of patent Chinese medicine to find the formulas that utilize the herb of interest.
Kudzu Root (Ge Gen)
is rated out of
5
by
2
.
Rated

5

out of

5
by
S L
from
A few days ago, I started to feel some sore throat
A few days ago, I started to feel some sore throat, as other family members just had the cold/flu, I know I am having it too. I took Yin Qiao Jie Du Pian. The symptom quickly proceeded to running nose, nasal congestion and little headache. Yin Qiao controled the symptoms. Within a day, suddenly I started to feel chills and headache gets heavier. I have to wear more clothes and put on heavier blankets at night. At this point, it became clear that I have a wind-cold type of flu. I started to take Ren Shen Bai Du Pian (at 5 tablets, 400 mg/tab) and Ge Gen Tang Pian (at 10 tablets, 200 mg/tab) together. Within an hour, I feel much better. I repeated the combination or either one of the two for 4 times a day. I did not take any OTC cold medicine. To my surprise, within 2 days my symptoms are mostly cleared. I continued to take either Ge Gen Tang Pian at 8 tablets or Ren Shen Bai Du Pian at 4 tablets three times daily for a few more days. I am now completely recovered.

Just for a comparison, in the past, whenever I catched a flu like this, it took at least a week to have running nose and congestion controlled even under Tylenol. After that, coughing started and lasted for about 1 month. Not at this time. Thanks for the right Guang Ci Tang herbal remedies, I did not have cough and I am completely fine within a week. I am so happy and strongly recommend these remedies to everyone.
Date published: 2013-06-26
Rated

5

out of

5
by
rtliebman
from
Wind Cold Remedy
When REN SHEN BAI DU WAN was discontinued, ACTIVEHERB's excellent website indicated that GE GEN TANG would be an appropriate substitution. It is! I recommend this to all sufferers of Wind Cold.
Date published: 2014-06-07