In the term of Traditional Chinese Medicine (TCM),
Property
He Shou Wu (Zhi) is bitter, sweet, astringent, warm.
Channels
He Shou Wu (Zhi) influences Liver, Heart, Kidney.
Action
Tonifies the Liver and Kidneys.
Nourishes the blood and augments Jing.
Darkens hair.
Strengthens bones and tendons.



作用

补肝肾,益精血,乌须发,强筋骨

In TCM, He Shou Wu (Zhi) bulk herb is used in the daily dosage of 6 to 12 g. In most cases, bulk herbs are cooked in boiling water to make tea or soup for consumption.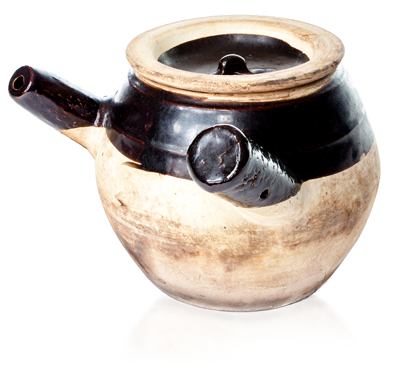 *He Shou Wu bulk herb we sell is of premium quality. Our bulk Chinese herbs are mostly wild harvested but some herbs are farm grown to protect their natural habitats and meet increasing market demands. The harvests of right species at proper maturity are identified by experienced professionals, cleaned, cut or sliced, and dried. In many cases, special processing methods such as soaking with rice wine, steaming, roasting are applied as mandated by traditional Chinese medicine traditions to prepare the Chinese herbs to achieve desired properties, enhance efficacy, and reduce toxicity.
Precaution
Use single Chinese herbs or herbal extracts with caution. Professional advice is suggested. In TCM, Chinese herbs are mostly combined in the context of formulas to enhance each other's desirable action and to minimize any potential side effect. You may want to search our extensive collection of patent Chinese medicine to find the formulas that utilize the herb of interest.
Fo Ti Root (processed) (He Shou Wu (Zhi))
is rated out of
5
by
4
.
Rated

4

out of

5
by
jenn
from
good product
I bought this for my husband and it came quickly and in good condition. It didn't look quite like it was pictured on the website but works well brewed as tea and is good quality.
Date published: 2014-02-27
Rated

5

out of

5
by
ToombsTalk
from
Mr. He was right!
The legend of old man Mr. He tells us he used this herb to improve his vitality and turn his hair back to its original color amognst other things. Well after using these prepared dark colored potato chips I have noticed a deep restoration of my yin jing and even some grays are going away! I'm young but due to major stress I started noticing gray hairs and decided I needed to really remineralize and restore. He Shou Wu really lives up to its reputation. These He Shou Wu chips are easy to work with and arrive promptly in excelent condition! Highly reccomended to anyone over thrity for longevity.
Date published: 2018-12-19
Rated

5

out of

5
by
PatC
from
Great Help
I ordered this product. I am pleased with this product. Hu Shou Wu. I bought from a Chinese import store in Dallas, TX. When I moved to Lubbock they did not have a Chinese community. I did not know what to do. I searched tediously for a good company that had this product. Found it at ActiveHerb. I am pleased with the prompt service, detail on shipping & quality of herb.
Date published: 2015-08-31
Rated

5

out of

5
by
Hope
from
Fo Ti Root
This was my first time using Fo Ti Root and I learned that I had to decoct the roots in order to get the benefit. After using it for 2 weeks everyday I can see some wonderful changes in my hair. Thank you
Date published: 2015-05-14
Hi, I want to know if this is prepared according to CTM methods, since I have read reports that this herb even when prepared might cause liver damage.
Hi, Thanks for the question. Yes, the bulk herb is properly cooked according to the Chinese medicine tradition to reduce the potential toxicity.
Date published: 2017-12-01
Is this a powder?
Hi, Thanks for the question. No, this is not a powder. It is a root slice as shown by the picture. We also carry the extract granule form of the herb. See related product section above.
Date published: 2015-09-04