In the term of Traditional Chinese Medicine (TCM),
Property
Hou Po is bitter, acrid, warm.
Channels
Hou Po influences Spleen, Stomach, Lung, Large Intestine.
Action
Dries dampness and transforms phlegm.
Moves Qi downward and resolves distension.



作用

燥湿消痰,下气除满

In TCM, Hou Po bulk herb is used in the daily dosage of 3 to 9 g. In most cases, bulk herbs are cooked in boiling water to make tea or soup for consumption.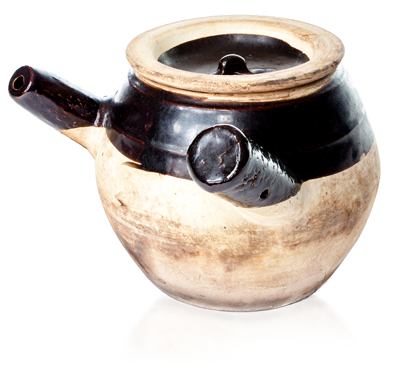 *Hou Po bulk herb we sell is of premium quality. Our bulk Chinese herbs are mostly wild harvested but some herbs are farm grown to protect their natural habitats and meet increasing market demands. The harvests of right species at proper maturity are identified by experienced professionals, cleaned, cut or sliced, and dried. In many cases, special processing methods such as soaking with rice wine, steaming, roasting are applied as mandated by traditional Chinese medicine traditions to prepare the Chinese herbs to achieve desired properties, enhance efficacy, and reduce toxicity.
Precaution
Use single Chinese herbs or herbal extracts with caution. Professional advice is suggested. In TCM, Chinese herbs are mostly combined in the context of formulas to enhance each other's desirable action and to minimize any potential side effect. You may want to search our extensive collection of patent Chinese medicine to find the formulas that utilize the herb of interest.
Magnolia Bark (Hou Po)
is rated out of
5
by
4
.
Rated

5

out of

5
by
SpiceGirl
from
Excellent product, works very fast and thoroughly
I've been dealing with 'plum pit throat' for several years, and even acupuncture treatments wouldn't resolve the phlegm and feeling of something stuck in my throat. After taking about six bottles of Ban Xia Hou Po Pian (PharynJoy) this ongoing problem was finally resolved, much to my relief! I highly recommend this product. Be sure to drink a lot of water while taking it because it can be drying in certain situations, but that's what it's for - to resolve excess phlegm.
Date published: 2014-06-19
Rated

5

out of

5
by
renet
from
On the third bottle
On the advice of one of the smartest people I know I bought this product as " the only product I know to deal with the problem of muscles closing and preventing breathing," a problem my wife found very threatening. Gradually the problem has faded and I look forward to seeing if it is eliminated entirely. So far, so very noticeably good.
Date published: 2014-07-16
Rated

5

out of

5
by
Patrick
from
Great product - it actually works
I used ten tablets 3 times a day and noticed a huge improvement in a couple of days. I now keep a bottle handy in case i need it.
Date published: 2014-02-18
Rated

1

out of

5
by
kattalina
from
not working for me
I was hopeful about these after my accupuncturist recommended them. i have been on them for 2 weeks ( or more), and i am still having the SAME issue. in fact, it hasnt even lessened AT ALL. i also read some reviews online of others that have had good luck. I have always had good luck with chinese herbs, but these arent doing a thing. i am very disappointed and frustrated, bc i dont know what else to do... :-( There doesn't seem to be an answer for this.
Date published: 2014-10-31
Hello, does this item ship as the whole bark or is it in powdered form? Thank you.