In the term of Traditional Chinese Medicine (TCM),
Property
Huang Lian is bitter, cold.
Channels
Huang Lian influences Heart, Spleen, Stomach, Liver, Gall Bladder, Large Intestine.
Action
Clears heat and drains dampness.
Drains fire and resolves toxicity.



作用

清热燥湿,泻火解毒

In TCM, Huang Lian bulk herb is used in the daily dosage of 2 to 5 g. In most cases, bulk herbs are cooked in boiling water to make tea or soup for consumption.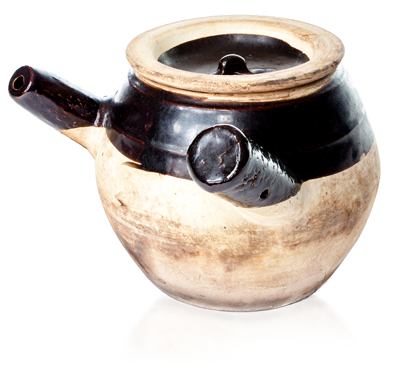 *Huang Lian bulk herb we sell is of premium quality. Our bulk Chinese herbs are mostly wild harvested but some herbs are farm grown to protect their natural habitats and meet increasing market demands. The harvests of right species at proper maturity are identified by experienced professionals, cleaned, cut or sliced, and dried. In many cases, special processing methods such as soaking with rice wine, steaming, roasting are applied as mandated by traditional Chinese medicine traditions to prepare the Chinese herbs to achieve desired properties, enhance efficacy, and reduce toxicity.
Precaution
Use single Chinese herbs or herbal extracts with caution. Professional advice is suggested. In TCM, Chinese herbs are mostly combined in the context of formulas to enhance each other's desirable action and to minimize any potential side effect. You may want to search our extensive collection of patent Chinese medicine to find the formulas that utilize the herb of interest.
Coptis Rhizome (Huang Lian)
is rated out of
5
by
2
.
Rated

5

out of

5
by
Daniel Cadzow
from
Huang Lian with fermented Chinese yam and fermented bitter melon has reversed my psoriatic arthritis
I discovered the treatment through an article in Science Mag (see photos). I suspect microbial imbalances are a key factor in many autoimmune disorders. After taking a small dose of each for several months, I gave up because it tastes bad and I didn't notice much effect. A week or so later, I began waking up in that old familiar stiff, joints-on-fire way and realized it was working, just slowly. How I think it works is fermenting bacteria eat complex carbs and fibre and metabolize it into short-chain-fatty-acids. Short-chain-fatty-acids are food for the Treg cells, which are the part of our immune system that tell the white blood cells to cool it after an invader is destroyed. Some how the Huang Lian with fermented Chinese yam and fermented bitter melon help the Treg cells do their job, possibly by helping our microbiome produce more short-chain-fatty-acids. How the immune system learns to attack parts of our body (e.g., connective tissue in the case of arthritis or the myelin sheath in the case of MS), I don't know. based on several other articles from peer reviewed journals, I suspect Huang lian with fermented Chinese yam and fermented bitter melon somehow stop the white blood cells from attacking my connective tissue, which allows the tissue to slowly repair itself. Since beginning the treatment, I have had one checkup with bloodwork. As with the case presented in the attached article, my blood pressure and cholesterol were down and my triglycerides are on target. For years I have strived to eat more whole foods and less meat, but there were no significant changes during the time I have been taking Huang Lian with fermented Chinese yam and fermented bitter melon. The article doesn't specify a dose, and I haven't been able to find followup articles on his research, so I was taking about 1/3 gram huang lian (ground in a small coffee grinder) in a water, milk, and honey tea and 1 or 2 roughly 1 to 2 cm cubes of fermented Chinese yam and fermented bitter melon daily (though not religiously). I recently found a herb guide that suggests 2 to 10 grams of Huang lian daily. I have upped the dose to 2 grams and so far feel great. Because the costs are low and potential side effects are few and minor, I would suggest trying this for any autoimmune disorder, cholesterol issues, as well as obesity.
Date published: 2015-01-20
Rated

4

out of

5
by
77777
from
I LIKE THIS PLACE BUT . . .
I wish they wouldnt raise the price every time I order coptis. Far as I can tell it is good quality. And I think they try to be as scientific as possible in describing the action of the herbs from Chinese to English.
Date published: 2016-03-13