In the term of Traditional Chinese Medicine (TCM),
Property
Jin Qian Cao is sweet, salt, slightly cold.
Channels
Jin Qian Cao influences Liver, Gall Bladder, Kidney, Bladder.
Action
Promotes urination and clears damp-heat.
Unblocks painful urinary dribbling.
Reduces swelling.



作用

清利湿热,通淋,消肿

In TCM, Jin Qian Cao bulk herb is used in the daily dosage of 15 to 60 g. In most cases, bulk herbs are cooked in boiling water to make tea or soup for consumption.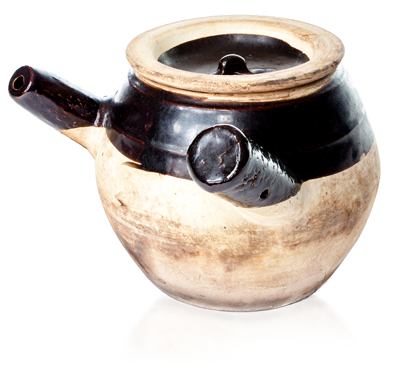 *Jin Qian Cao bulk herb we sell is of premium quality. Our bulk Chinese herbs are mostly wild harvested but some herbs are farm grown to protect their natural habitats and meet increasing market demands. The harvests of right species at proper maturity are identified by experienced professionals, cleaned, cut or sliced, and dried. In many cases, special processing methods such as soaking with rice wine, steaming, roasting are applied as mandated by traditional Chinese medicine traditions to prepare the Chinese herbs to achieve desired properties, enhance efficacy, and reduce toxicity.
Precaution
Use single Chinese herbs or herbal extracts with caution. Professional advice is suggested. In TCM, Chinese herbs are mostly combined in the context of formulas to enhance each other's desirable action and to minimize any potential side effect. You may want to search our extensive collection of patent Chinese medicine to find the formulas that utilize the herb of interest.
Gold Coin Grass (Jin Qian Cao)
is rated out of
5
by
4
.
Rated

5

out of

5
by
Mermela
from
Such Convenience
No longer do I have to take a long subway ride down to Chinatown. I got my herbs delivered right to my apartment, which is good because the herbalist I went to had closed. I use a pinch of Gold Coin Grass every day in my morning tea. Have used it for 3 years. I had gall stones. The herbs dissolved them. I avoided gall bladder surgery.
Date published: 2015-05-11
Rated

5

out of

5
by
Ohhhhkate
from
I love this stuff!
I bought this about a month ago, and my bloating immediately went away. I drink this as a moderate/strong tea every day and feel like my bile production has increased maybe? I bought it for the gall and liver stone issues I am facing, but it's really been a miracle for my has and bloating symptoms.
Date published: 2017-10-05
Rated

5

out of

5
by
TaraWK
from
Gold Coin Grass: Good quality and price
I bought this as I had read that it helps decrease the size of gallstones, and has been used in traditional Chinese medicine for centuries for this purpose. The product arrived quickly and exactly as described. Will be purchasing again!
Date published: 2016-01-02
Rated

5

out of

5
by
jacqueline
from
Great herb at a great price
I was very excited to find this herb in bulk size and price. I drink the tea and have made tincture with this herb for gallbladder/gallstone pain. It is a slow working herb; however, I feel better energy and my gallbladder pains are lessening after a month of taking it. The shipping was superbly fast.
Date published: 2019-02-15
Is this the same as Jin Qian Cao Desmodium Styracifolium ?