Cong Rong Bu Shen Pian (Wan)
(Cistanche Power™)
An All Natural Chinese Herbal Supplement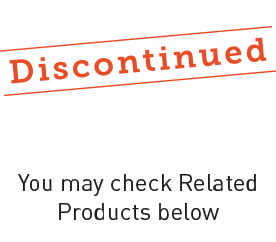 Cong Rong Bu Shen Pian (Wan) Product Details
What does it do?
In Traditional Chinese Medicine (TCM), impotence is in most cases due to the deficiency of kidney Yang of the Yin-Yang principles. Yang is the mannish and positive principle of Yin-Yang whereas Yin is the womanish and negative principle. The kidney is the innate foundation of all organs with respect to the Yin-Yang principles, Qi essence etc. Cong Rong Bu Shen Pian acts to tonify kidney and liver Yang, replenish vital essence and thus relieves impotence, premature ejaculation, and enhance sexual wellness.
†
Cong Rong Bu Shen Pian is composed of potent Yang promoting herbs cistanche and morinda, and is carefully combined with other liver and kidney tonics according to TCM principles. It is used for indications of sexual dysfunction due to kidney Yang deficiency, which is usually associated with lumbago, lower back pain, soreness and cold feeling in the loins, knees, and limbs, pale complexion, lassitude, and weakness of old age. (see
sexual wellness
for more info).
What is the formula composition?
A proprietary blend* of
Radix Morindae Officinalis
Herba Cistanches Deserticolae (Cistanche)
Radix Rehmanniae Preparata
Semen Cuscutae Chinensis (or Astragalus Complanatus)
Rhizoma Dioscorae Oppositae (Chinese Yam)
Fructus Schisandrae Chinensis (Schizandra Berry)
Fructus Lycii Chinensis (Goji Berry)

(Ba ji)
(Rou Cong rong)
(Shu di huang)
(Tu si zi or Sha yuan zi)
(Shan yao)
(Wu wei zi)
(Gou qi zi)

*Cong Rong Bu Shen Pian is made of 100% pure authentic Chinese herbs of highest qualities. Traditional preparation procedures are combined with modern pharmaceutical processes to extract the active ingredients from the herbs and to further concentrate them into pills or tablets. It is produced in the certified GMP facilities of Shanghai TongHanChun Herbs Factory (Guang Ci Tang) and is imported to USA in accordance with the FDA guidelines.
What is Available?
One top Chinese herbs brand:
Guang Ci Tang (
learn more
): 40 grams in 200 mg 200 tablets or 200 mg 200 pills per bottle.
How do I use it?
Take 5 to 7 pills or tablets three times daily for adults. As the herbal remedy is a mild tonic and acts progressively, results may only be noticeable after several weeks. We suggest to take 4-6 bottles in full dose as the first regimen. The dose may then be reduced.


Differentiation in Usage
Cong Rong Bu Shen Pian is similar to
Youngain
™ and
You Gui Wan
in nourishing kidney Yang. They are often alternately used.
As an herbal remedy Cong Rong Bu Shen Pian does not work the same way as Viagra, see
sexual wellness
for discussion.
Side Effects
Not reported.


Warning
Precaution
1. As the formula makes you hot, it is not suitable for use if you have heat feeling, dry mouth, thirst, sweat, or dry stool.
2. Discontinue use if any adverse symptom occurs.
3. Consult your herbalist or physician before use if you are taking other medicines.
4. Keep out of reach of children.
Allergy Info
Effective. Safe. Affordable
True 5:1 concentration
Double the strength of other brands
Minimal fillers and binders
No pharmaceuticals, sugar, or dyes
Comprehensive lab testing (e.g., heavy metals,etc.)
Made in a cGMP certified facility
Unbeatable value
Safely used in the USA since 1995