The importance of maintaining cardiovascular health cannot be overemphasized.
Traditional Chinese Medicine refers to the pattern Fu Fang Dan Shen Pian deals with as "Xiong Bi" or "Chest obstruction." It is frequently caused by phlegm obstruction or blood stasis preventing proper movement of Yang Qi (energy) in the chest. Fu Fang Dan Shen Pian optimizes blood flow through the Heart and relieves discomfort by dissolving Blood stasis, opening the orifices, cooling the Blood, dispersing Phlegm, and restoring vital energy.
Fu Fang Dan Shen Pian is composed of three herbs. Dan Shen (Salvia root) is paired with San Qi (Notoginseng) to specifically address chest tightness. Both herbs invigorate the blood and dispel stasis. San Qi in particular has powerful anticoagulant and hemostatic properties and has been studied for its supportive effect on the cardiovascular system1.
Dan Shen is highly prized for its ability to dispel blood stasis while also nourishing the blood. Dan Shen additionally cools the blood and calms the spirit or Shen, thought to be housed in the heart. Dan Shen has been shown to potentially protect the heart in the case of short blood supply.2
The final herb in this formula is Shu He Xiang (Styrax). Shu He Xiang powerfully opens the orifices, disperses phlegm turbidity and relieves pain. Shu He Xiang also has antiplatelet action and benefits the heart muscle by increasing blood flow.
Fu Fang Dan Shen Pian has a remarkably beneficial effect on the heart and cardiovascular system. Modern research suggests that this Chinese herbal supplement may be beneficial in cases of feelings of heaviness and pressure in the chest3,4.
What is the formula composition?
Radix Salviae Miltiorrhizae
Radix Notoginseng
Styrax

(Dan Shen)
(San Qi)
(Shu He Xiang)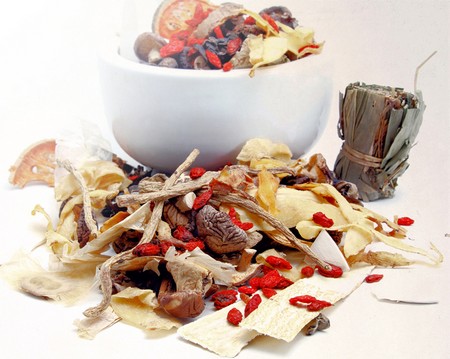 What is Available?
Guang Ci Tang
® Fu Fang Dan Shen Pian (Cardiovigor™) 20 grams in 200 mg 100 tablets @ 5:1 strength.
At a true 5:1 concentration, this product represents the most potent form of Fu Fang Dan Shen Pian (Wan) on the market. One tablet is equal to 1 gram of raw herb.
Please note that Guang Ci Tang® Fu Fang Dan Shen Wan in the pill form, which has the same formulation as the tablet, is discontinued.
Fu Fang Dan Shen Pian tablets are made with 100% natural herbs that are tested for authenticity, quality, and potency. A traditional water decoction is prepared with the herbs to reproduce the time-tested efficacy of the formula, and this water decoction is concentrated with our proprietary technology to form a potent extract that is made into easily absorbed tablets, which are remarkably effective, easy to use, and safe. The tablets are produced by Guang Ci Tang
®
in our state of the art cGMP-certified facility and imported in accordance with U.S. FDA guidelines. When you choose Guang Ci Tang
®
products, you are taking advantage of a wonderful fusion of science and tradition that incorporates the highest standards in the field of Chinese medicine today.
Effective. Safe. Affordable
True 5:1 concentration
Double the strength of other brands
Minimal or no fillers and binders
No pharmaceuticals, sugar, or dyes
Comprehensive lab testing (e.g., heavy metals,etc.)
Made in a cGMP certified facility
Unbeatable value
Safely used in the USA since 1995
Check for an independent US lab test report.
The standard dosage for Cardiovigor™ is 3 tablets each time, taken 2 times daily with or before meals. One bottle lasts users 16 days.
The dose may be doubled for a quicker and stronger response as needed (e. g., in an acute phase). Consult your practitioner for precise dosage recommendations based on body weight and other factors.
Cardiovigor™ is a tonic and therefore it usually takes time before its effects become apparent. It may take one month or more before symptoms begin to improve. An initial course of treatment is suggested as 4 - 6 bottles taken at the full dose.
Differentiation in Usage
Side Effects
Fu Fang Dan Shen Pian (Wan) has been safely used with few adverse effects when it is used as directed.
Warning
Allergy Info
Cardiovigor™ is gluten free
In the Media
Precaution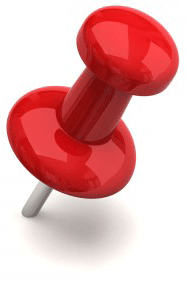 Chest pain may be the sign of a serious and potentially life threatening condition. Consult your physician before using this or any other product to address acute chest pain.
Not for use during pregnancy.
Use with caution in conjunction with blood thinners like Aspirin or Walfarin as Cardiovigor may enhance their effect.
Consult your herbalist or physician before use if you are taking other medications or receiving other medical treatments.
Discontinue use if allergic reaction occurs.
Keep out of reach of children.
Cardiovigor™ (Fu Fang Dan Shen Pian)
is rated out of
5
by
3
.
Rated

5

out of

5
by
markay
from
Fu Fang Dan Shen Pian
Excellent! Excellent! Excellent! Helped my heart and circulation.
Date published: 2014-09-12
Rated

5

out of

5
by
OLIvia
from
Cardiovigor
My acupuncturist recommended the Cardiovigor and I like it.
Date published: 2014-04-04
Rated

5

out of

5
by
Becca744
from
Excellent value!!!
Great Chinese herbs. Thanks!
Date published: 2014-08-14
Best way to store Dan Shen salvia root to protect longevity of product?
It is best stored in a dry and cool condition. Thanks.

Date published: 2014-07-29