In the term of Traditional Chinese Medicine (TCM),
Property
Yan Hu Suo is acrid, bitter, warm.
Channels
Yan Hu Suo influences Liver, Spleen.
Action
Invigorates the blood.
Promotes movement of Qi.
Alleviates discomfort.



作用

活血,利气,止痛

Take 0.5 g each time, 1 to 2 times per day, or as instructed by a herbal practitioner.
Dissolve in hot water or mix into yogurt.
A measuring gram spoon is included with every bottle.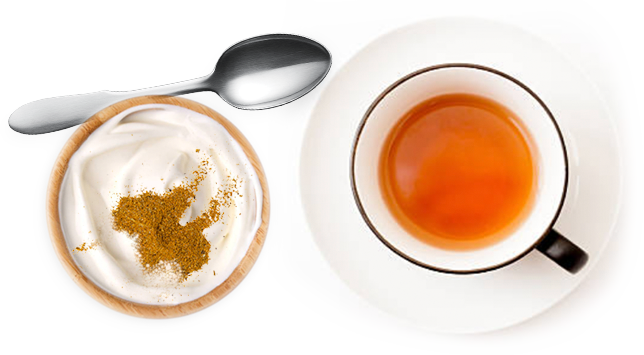 ActiveHerb NEW Single Herb Extract Advantage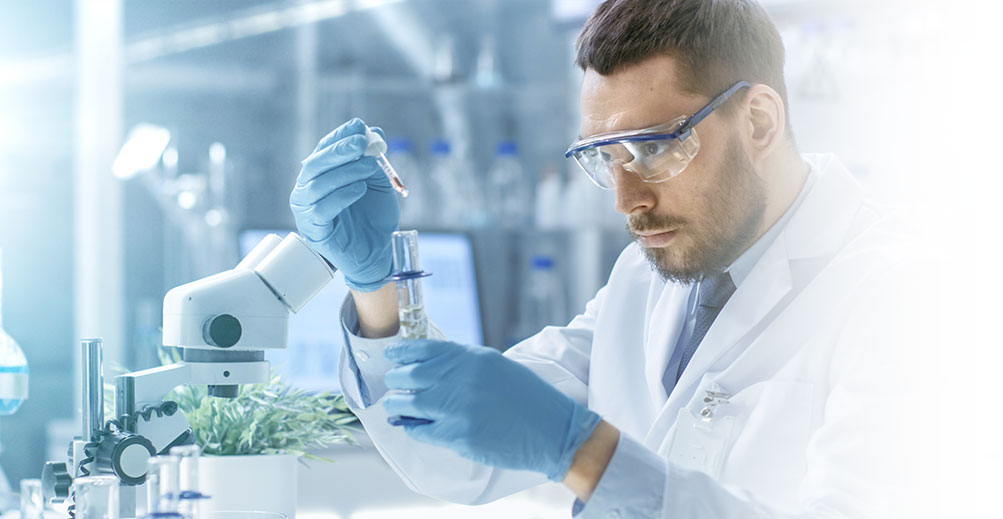 Pure & Potent
Natural herb flavor preserved
Full spectrum water extraction
Minimal or no fillers added
Herb identity tested
Heavy metals & microbes tested
No pesticides & herbicides
No preservatives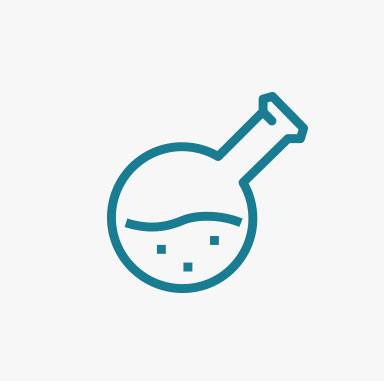 Maximal concentration ratio up to 30 times.
Since each herb is extracted at its highest natural yield with little or no fillers, you are getting the granules of maximal potency with minimal fillers. Granules from other brands may contain up to 80% fillers.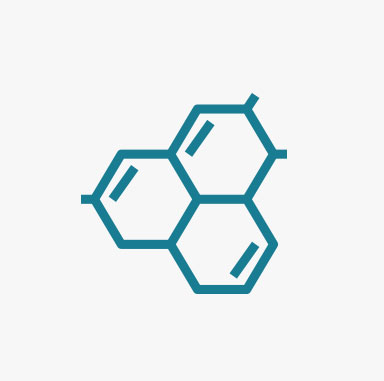 Quantifiable active ingredients.
We are the only company to establish and publish a quantifiable active ingredient standard for over 200 single herbs. Now you can confidently prescribe formulas and expect consistent results.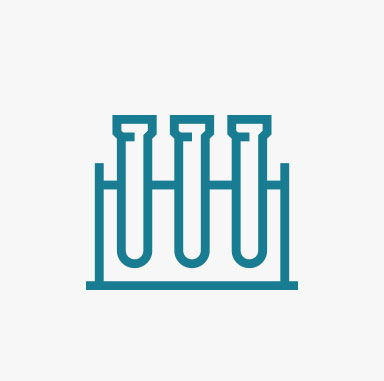 Most comprehensive and stringent testing standard.
We are the only company whose granules are free of 278 pesticides and herbicides. These test results, along with other tests such as that for heavy metals, are provided in the Certificate of Analysis (COAs) for each item and every batch.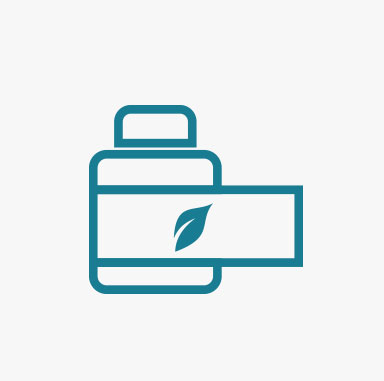 Total transparency of product labeling.
Complete labeling info not only keeps you well-informed of product attributes like the concentration of the extract and the percentage of fillers used, but also allows you to precisely calculate dosage conversion.
Use single Chinese herbs or herbal extracts with caution. Professional advice is suggested. In TCM, Chinese herbs are mostly combined in the context of formulas to enhance each other's desirable action and to minimize any potential side effect. You may want to search our extensive collection of patent Chinese medicine to find the formulas that utilize the herb of interest.
Side Effects
Warning
Allergy Info
In the Media
Disclaimer:
Product reviews solely reflect the views and opinions expressed by the contributors and not those of ActiveHerb and are provided for informational purposes only. ActiveHerb does not verify or endorse any claims made in these reviews.
Please read the full product reviews disclaimer.
Corydalis Rhizome (vinegar) (Yan Hu Suo (Cu))
is rated out of
5
by
14
.
Rated

5

out of

5
by
happycamper
from
It's Miraculous
I started taking Yan Hu Suo 6 weeks ago and I am currently pain free from sciatica, after decades of agony. I started at 3-4 grams a day. Now only take 1-2 grams. It's absolutely effective, no side effects, etc. Suffered 43 year-old accident resulting in serious injury to right leg. The sciatic nerve was badly abraised, leaving right leg permanently numb with increasing sciatic nerve pain. By 2016 the pain was unendurable. Nothing helped, from OTCs to common herbs. Found Yan Hu Suo in an Active Herb Newsletter and bought a bottle. I take the rhizomes in a 1 gram gelatin capsule. I will always keep this herb in personal pharmacopoeia !.
Date published: 2016-11-04
Rated

4

out of

5
by
kdrdudek
from
Give it a try.
Saw the Dr Oz show and thought what the heck. I will only lose $25 if it doesnt work. Guess what? It does help. Doesnt take away all the pain but takes it down a couple of notches without drugs or side effects so that is a plus for me. I only took it twice a day and one scoop each time. I will continue using it. It takes the edge off and I can live with that.
Date published: 2014-02-19
Rated

4

out of

5
by
diania
from
Really works!
After seeing this on Dr. Oz show, I thought I would try. Glad that I did. I have had chronic pain for over 20 years. I have tried physical therapy, prescription pain meds, even injections into my back. Since taking this product, I am able to do things without the side affects of drugs, etc.
Date published: 2014-02-20
Rated

5

out of

5
by
Cheyene
from
Awesome!
My husband and I started taking Corydalis two months ago for our pain. He has had 5 back surgeries and for 19years has had to take prescription for it just to get through the day. Constant pain, And I have bulging disc, Spurs , arthritis and sciatic nerve. Corydalis lets us do things without centering on the pain. It's there but the neurons in the brain aren't constantly reminding you. Anyway I get relief from my pain and relief not having to hear my husband moan all day over his back. Which I know he is hurt but 19 yrs of hearing it makes one crankyLol try it it works mix it with tea and honey in the morning, and if you've put in a hard day take it at night before bed. Two small scoops once or twice a day! Much better than prescription drugs any day!
Date published: 2014-09-26
Rated

5

out of

5
by
DCFrach
from
Amazing pain relief!
I have used this product for 3 months now and it is amazing. I have arthritic knee, and shoulders and back. Before only opium class pain medicine would work effectively. Now after 30 years, this product has taken me off those kinds of medicines and I am truly relieved.
Date published: 2014-06-02
Rated

4

out of

5
by
maggie007
from
Good Product.
I star taking for a week or so, it wasn't working for me but I continue taking it regularly 3xa day, my pain is gone and help me to sleep at night. But it has to been taken on time and regularly.
Date published: 2014-05-26
Rated

5

out of

5
by
Nazim
from
Good Results
This product replaced my Percocet for my neck/spinal pain from 2 of my neck discs which are hitting my spinal cord causing great pain in my left arm. I am talking a few different pain medications, one of which is Percocet. This Yan Hu Suo replaced it and gives me some relief.
Date published: 2014-05-25
Rated

5

out of

5
by
Coach
from
Great Results
After watching Dr Oz recommending for chronic pain, I made the right move on getting this Chinese formulation. The results have been very good. The Supplier was efficient and timely
Date published: 2014-02-14
I just purchased this product last month for $19.98. It's now showing a price of $36.00. Is their any difference in the product?
Yes. This is an improved product. The most important difference here is that the concentration is now 10x instead of 5x in the earlier batch you got, which means it is made of the double amount of the raw herb and lasts twice as long. Please check above for other exciting features of the new granules. Thank you.
Date published: 2018-09-03
I am the same person who asked the last question. I forgot to mention that the articles also recommended 3 to 9 grams of the Corydalis grandules with the 5:1 which is the same as your Corydalis.
Depending on an individual's specific condition, a practitioner may recommend a specific dosage. In general, herb products are safe within a range of prescribed amount. You may consult with a professional or start with a lower dose of 1-2 grams.
Date published: 2014-08-21
I have been reading about Corydalis grandules and the articles say to take 3 to 9 grams per day. I noticed that the Active Herb Corydalis says to take 1 to 2 grams per day. Can you explain why you recommend less grams? Thank you for your help.
Thank you for your question. Our extracts are 5 to 1 concentrated so 1 gram of granules is equivalent to 5 grams of raw herb. Our suggested dosage of 1 to 2 grams therefore is equivalent to 5 to 10 grams of raw herbs.
Date published: 2018-02-09
When will you have the Cordyalis Granules available? Please inform me!
Hi, We expect the Corydalis granules back in stock by the end of March or early April. Sorry for the inconvenience.
Date published: 2014-03-19
I am a little confused on the corydalis. I have fibromyalgia, bone pain, migraines, I am fatigued most of the time, I stay hot most of the time and sweat, but which would be the best Corydalis Rhizome or Corydalis Relax ? I have depression and anxiety t
Corydalis Relaxe tablets contain additional herbs that enhance the action of Corydalis rhizome. Such a combination is the preferred way of using Corydalis in Chinese medicine. Thank you.
Date published: 2014-03-16