In the term of Traditional Chinese Medicine (TCM),
Property
Zhong Jie Feng is bitter, acrid, neutral.
Channels
Zhong Jie Feng influences Heart, Liver.
Action
Clears heat and cools the blood.
Invigorates the blood and removes skin spots.
Dispels wind and unblocks the collaterals.



作用

清热凉血,活血消斑,祛风通络

Take 0.5 g each time, 1 to 3 times per day, or as instructed by a herbal practitioner.
Dissolve in hot water or mix into yogurt.
A measuring gram spoon is included with every bottle.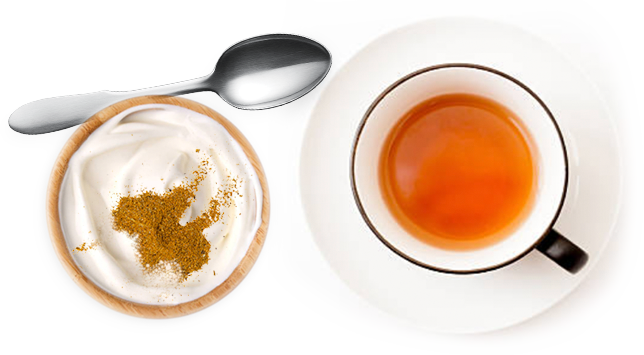 ActiveHerb NEW Single Herb Extract Advantage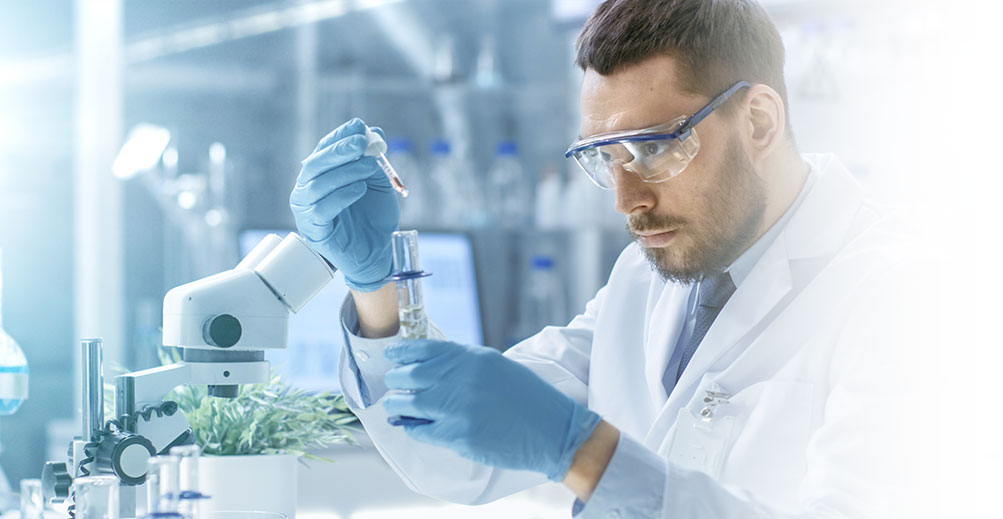 Pure & Potent
Natural herb flavor preserved
Full spectrum water extraction
Minimal or no fillers added
Herb identity tested
Heavy metals & microbes tested
No pesticides & herbicides
No preservatives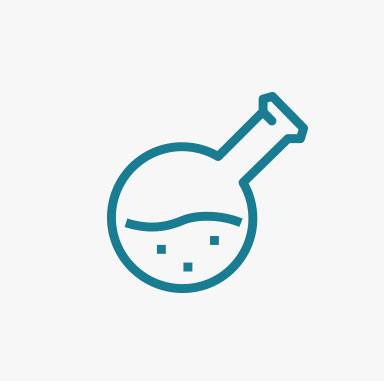 Maximal concentration ratio up to 30 times.
Since each herb is extracted at its highest natural yield with little or no fillers, you are getting the granules of maximal potency with minimal fillers. Granules from other brands may contain up to 80% fillers.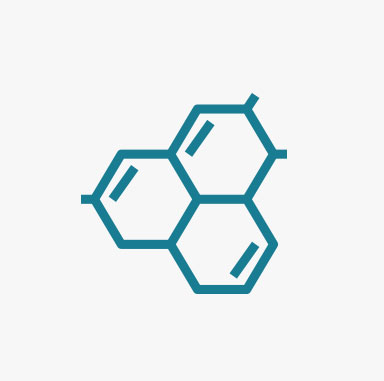 Quantifiable active ingredients.
We are the only company to establish and publish a quantifiable active ingredient standard for over 200 single herbs. Now you can confidently prescribe formulas and expect consistent results.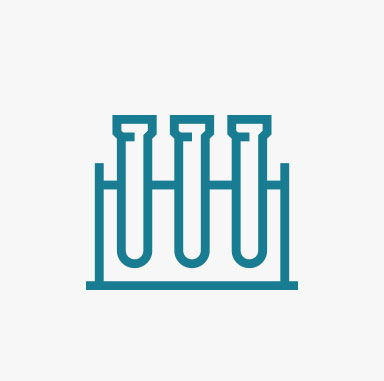 Most comprehensive and stringent testing standard.
We are the only company whose granules are free of 278 pesticides and herbicides. These test results, along with other tests such as that for heavy metals, are provided in the Certificate of Analysis (COAs) for each item and every batch.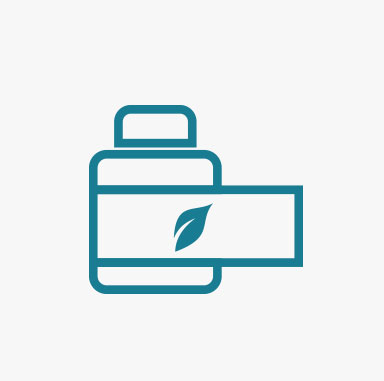 Total transparency of product labeling.
Complete labeling info not only keeps you well-informed of product attributes like the concentration of the extract and the percentage of fillers used, but also allows you to precisely calculate dosage conversion.
Use single Chinese herbs or herbal extracts with caution. Professional advice is suggested. In TCM, Chinese herbs are mostly combined in the context of formulas to enhance each other's desirable action and to minimize any potential side effect. You may want to search our extensive collection of patent Chinese medicine to find the formulas that utilize the herb of interest.
Side Effects
Warning
Allergy Info
In the Media
Disclaimer:
Product reviews solely reflect the views and opinions expressed by the contributors and not those of ActiveHerb and are provided for informational purposes only. ActiveHerb does not verify or endorse any claims made in these reviews.
Please read the full product reviews disclaimer.
Sarcandra Herb (Zhong Jie Feng)
is rated out of
5
by
13
.
Rated

5

out of

5
by
CassandraWashington
from
Great Product for genital herpes.
This product is great for anyone suffering from genital herpes. It has truly helped me regulate break outs and boost my immune system. I have done extensive research and found that this product along with QiVive™ (Bu Zhong Yi Qi Pian), InflamClear™ (Chuan Xin Lian Kang Yan Pian),Liver FireClear™ (Long Dan Xie Gan Pian) and soursop tea which I purchase at Caribean grocery stores or online have helped. I also get acupuncture every two weeks. It's really a life saver.
Date published: 2015-05-25
Rated

5

out of

5
by
Kaj41
from
Very Good Herb
I bought this on 11/22 during a painful outbreak and received several days later. Since taking this herb every morning in my hot green tea, I have not experienced any outbreaks and I've been under a lot of stress from losing my job two weeks before Christmas. I will take this supplement for the rest of my life!
Date published: 2017-01-06
Rated

5

out of

5
by
Letha
from
Detoxifying, immune-enhancing, anti-flu and anti-tumor
I use this mild-tasting powdered herb as directed daily, 1 - 2 scoops. However I have made it part of my everyday diet by adding it to coffee along with black walnut hull powder which is anti-parasite. We can't be too careful when it comes to daily protection against infections and cancers. The environment, foods, and stress all contribute to lowered immunity and aging. Sarcandra herb is widely used in traditional Asian medicine for reducing tumors and lately has been used in conjunction with chemo therapy or as a replacement for chemo. It has extended the lifespan and recovery of lab animals infected with flu. According to authoritative sources: Sarcandra glabra (Zhong jie feng, Cao shan hu): In TCM terms, Sarcandra is used to "expel wind" that means rid the body of infections and nerve irritations and "resolve blood stagnation" which means it enhances circulation.. Recent studies have show it has antitumor properties. When used with western chemotherapy drugs it has been shown in studies to increase their effectiveness. In a small clinical trial of 14 acute leukemia patients with Sarcandra, 4 patients had a complete remission and 6 a partial remission. Relapse was observed after the withdrawal of Sarcandra. No significant side effect was noticed during the trial. In a separate trial of 373 patients with various late stage tumors using Sarcandra, 53.9% patients showed improvement, of which 15.7% showed marked improvement. In studies tumors of the pancreas, colon, liver, esophagus and leukemia have responded well to treatment. The female members of my immediate family have all had cancers several times. I cannot afford to ignore the possibility -- nor can you.
Date published: 2014-03-13
Rated

5

out of

5
by
ABEMUNAH
from
EAST VS WEST
FOR YEARS I ALWAYS WAS A PERSON THAT STUDIED HERBS OVER MEDICINE HOWEVER WE STILL TRY TO APPLY HERBS THE WESTERN WAY TREATING THE SYMPTOMS OF THE PROBLEM INSTEAD OF THE PROBLEM IF A PERSON HAVE A COLD YOU WOULD TAKE GOLDENSEAL AND ECHINACEA TO CURE IT, AND IT WILL WORK. HOWEVER TCM GIVES THE REMEDY FOR THE TOTAL MAN TO BRING BALANCE BETWEEN THE YIN AND YANG HERBS ARE NOT MEANT TO GIVE INSTANT GRATIFICATION LIKE DRUGS SO BE PATIENT WHEN TAKING THESE HERBS SOME ARE MORE POTENT THEN OTHERS AND WILL WORK SWIFTER THAN OTHERS BUT OVER ALL, MANY PEOPLE ARE SKEPTICAL ABOUT THINGS ANYWAY SO THEM TAKING HERBS ARE ANXIOUS TO SAY IT DOESN'T WORK BECAUSE OF THE LACK OF UNDERSTANDING AND TRYING TO APPLY EASTERN MEDICINE WESTERN STYLE..I HAVE DELIVERED ALL MY CHILDREN AT HOME AND THEY ARE HEALTHY AND BLESSED.. HOWEVER ABOUT A YEAR AGO WE LIVED IN A HOUSE THAT THE LAND LORD REFUSED TO TREAT A MOLD PROBLEM AND MY CHILDREN WERE SICK FROM IT, THEY HAD BRONCHIAL PROBLEMS I APPLIED HERBS THE WESTERN WAY GOT LITTLE RESULT STARTED TO STUDY EASTERN PRACTICE AND WITHIN A MONTH OF USING FLEM CLEAR AND DAMP CLEAR MY CHILDREN WERE WELL I LOVE ACTIVE HERBS AND I HAVE ALL MY RELATIVES PURCHASING FROM THEM ARE I PURCHASE FOR THEM TO HELP THERE ALIMENTS.. BTW DON'T JUST LOOK FOR YOUR SYMPTOMS AND FIND THE HERBS THAT MATCH IT BUT STUDY TCM AND THE 5 ELEMENTS YOU WILL FIND WE BEEN DOING THINGS BACKWARD FOR YEARS...
Date published: 2015-06-06
Rated

5

out of

5
by
kpic hhi
from
Easy to add to my tea!
I have been taking this 3 times a day, with the Liver Fire. I am defiantly feeling less toxic!
Date published: 2016-04-05
Rated

1

out of

5
by
Aqjr415
from
Consult your health care providers first
After taking 2 servings of this in an 8 hr period I have been struggling with massive migraines and I'm not a migraine person..... I will consult with my herbal specialist before possibly taking this again
Date published: 2016-10-10
Rated

5

out of

5
by
Carrie
from
A good herb
I have only been taking it for a few weeks,. but it seems to be a miracle.
Date published: 2017-09-01
Rated

5

out of

5
by
Anony
from
Good taste with hot water
My body says "Thank you" when I drink this as a hot tea. The grains dissolve it hot water versus cold where they do not but it's still drinkable
Date published: 2018-02-14
I ordered this product but did not take it as was not sure about side effects if you have a swallowing problem. Is it safe to take if you possibly have esophageal motility disorder or acid reflux issues?