Gan Mai Da Zao Tang has been helping people for over 1800 years, and it is a gentle formula with no side effects. Traditionally indicated for a tendency to weep and a feeling of excessive sadness, the formula combines gentle tonifying and calming effects to bring comfort and happiness. Suited for people that are prone to stress and overwork, this eloquent combination is soothing and comforting, relieving emotional upset such as mild mood changes, occasional anxiety and sleeplessness.
†
In Traditional Chinese medicine (TCM), the pattern Gan Mai Da Zao Tang (Wan) deals with is one of internal dryness that produces heat and agitation. The mechanism is one of emotional stress or excessive thought and preoccupation, which causes liver Qi constraint. This transforms into fire, damaging Yin and consuming fluids, resulting in deficiency of the spleen and heart. This formula tonifies the spleen, nourishes the heart, and relieves tension and agitation.
Gan Mai Da Zao Tang is composed of three herbs: Gan Cao (Licorice root), Fu Xiao Mai (Floating Wheat), and Da Zao (Jujubes). To this ancient base, Yu Jin (Curcuma root), Yuan Zhi (Polygala root), and Shi Chang Pu (Acorus rhizome) have been added to benefit the mind, calm the spirit, and promote positive moods.
In this formula, Jujube fruit nourishes the blood and the heart, and calms the spirit. Licorice root tonifies the spleen, clears heat, and helps target the heart and spirit. Floating wheat nourishes the heart, fortifies the spleen, and calms the spirit. Together, the formula nourishes the blood, boosts the spleen, and calms the spirit. †
The presence of Curcuma root in this formula helps to move Qi and resolve constrained emotions while clearing heat. Polygala root helps to nourish the heart and calm the spirit, and it benefits sleep and sharpens the mind to invigorate the brain and improve moods. Acorus rhizome calms the spirit and clarifies the mind, helping the person to stay calm and focused.
According to research published in Taiwan, Gan Mai Da Zao Tang (Wan) is one of the most commonly used formulas for having a restful sleep by licensed Chinese medical doctors in Taiwan, and it is reimbursed by insurance for patients there.1
What is the formula composition?
Radix Glycyrrhizae Uralensis
Semen Tritici Levis
Fructus Jujubae
Radix Curcumae
Radix Polygalae Tenuifoliae
Rhizoma Acori Tatarinowii

(Gan Cao)
(Xiao Mai)
(Da Zao)
(Yu Jin)
(Yuan Zhi)
(Shi Chang Pu)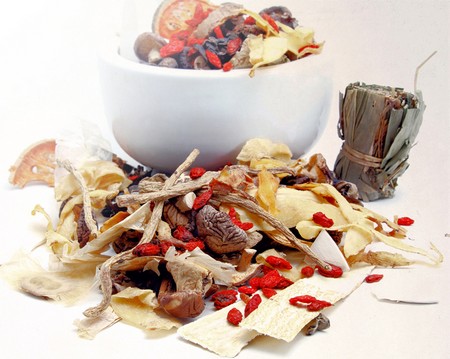 What is Available?
Guang Ci Tang
® Gan Mai Da Zao Pian (MooDelight™) 40 grams in 200 mg 200 tablets @ 5:1 strength.
At a true 5:1 concentration, this product represents the most potent form of Gan Mai Da Zao Pian (Tang/Wan) on the market. One tablet or pill is equal to 1 gram of raw herb.
Please note that Guang Ci Tang® Gan Mai Da Zao Wan in the pill form, which has the same formulation as the tablet, is discontinued.
Gan Mai Da Zao Pian tablets are made with 100% natural herbs that are tested for authenticity, quality, and potency. A traditional water decoction is prepared with the herbs to reproduce the time-tested efficacy of the formula, and this water decoction is concentrated with our proprietary technology to form a potent extract that is made into easily absorbed tablets, which are remarkably effective, easy to use, and safe. The tablets are produced by Guang Ci Tang
®
in our state of the art cGMP-certified facility and imported in accordance with U.S. FDA guidelines. When you choose Guang Ci Tang
®
products, you are taking advantage of a wonderful fusion of science and tradition that incorporates the highest standards in the field of Chinese medicine today.
Effective. Safe. Affordable
True 5:1 concentration
Double the strength of other brands
Minimal or no fillers and binders
No pharmaceuticals, sugar, or dyes
Comprehensive lab testing (e.g., heavy metals,etc.)
Made in a cGMP certified facility
Unbeatable value
Safely used in the USA since 1995
Check for an independent US lab test report.
The standard dosage for MooDelight™ is 5 tablets or pills each time, taken 2 to 3 times daily with or before meals. One bottle lasts users 2 to 3 weeks.
The dose may be doubled for a quicker and stronger response as needed (e. g., in an acute phase). Consult your practitioner for precise dosage recommendations based on body weight and other factors.
Differentiation in Usage
Side Effects
Gan Mai Da Zao Pian (Wan) has been safely used with few adverse effects when it is used as directed.
Warning
1. Not for use during pregnancy.
Allergy Info
Gan Mai Da Zao Pian (Wan) contains wheat, and is expected to contain gluten. It is not gluten free.
In the Media
Precaution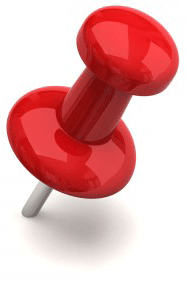 Consult your herbalist or physician before use if you are taking other medications or receiving other medical treatments.
Discontinue use if allergic reaction occurs.
Keep out of reach of children.
MooDelight™ (Gan Mai Da Zhao Pian)
is rated out of
5
by
3
.
Rated

5

out of

5
by
SANDYKAAT
from
Pleasent Surprise
I honestly didn't know what to expect. Was this a sleeping aid or just to calm my nerves? I've been taking it in the evening only and have decided to add a serving to my morning regimen as well. I like to sense of calmness I get without feeling bogged down.
Date published: 2014-08-20
Rated

5

out of

5
by
K C
from
I am a professional singer. The herb really helps me.
I am a professional singer. The herb really helps me.
Date published: 2008-08-07
Rated

5

out of

5
by
dbrnoji
from
Great little Happy Pills!
Have seriously tried to avoid chemical meds and my son and I call these our Happy Pills. They have no side effects except we find ourselves whistling while doing the dishes! They are a refreshing change of pace to other necessary meds and look forward to trying some of your other products as well. Thank you.
Date published: 2014-09-03
you state neuro soothe is also purchased with this product. what are their statements about combining these two medications?