Fu Fang Hai Zao Wan (Pian)
An All Natural Chinese Herbal Supplement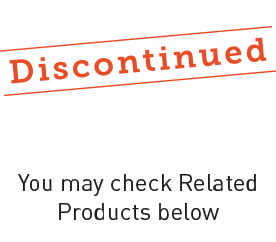 Fu Fang Hai Zao Wan (Pian) Product Details
What does it do?
Fu Fang Hai Zao Wan (Fu Fang Hai Zao Pian, Chlorella Pill, 复方海藻丸), literally "Chlorella Combo Pills" in Chinese, may eliminate phlegm and soften mass, and remove goiter.† The Chinese herb is used for goiter due to Qi stagnancy and accumulation of phlegm caused by disturbance between the liver and spleen.†


What is the formula composition?
A proprietary blend* of
Sargassum (Chlorella, Seaweed)
Fructus Pruni Mume
Thallus Laminariae
Concha Ostreae
Os Draconis
Semen Vaccariae Segetalis

(Gou Qi Zi)
(Hai Zao)
(Yan Wu Mei)
(Kun Bu)
(Sheng Mu Li)
(Sheng Long Gu)
(Wang Bu Liu Xing Zi)

*Fu Fang Hai Zao Wan (Pian) is made of 100% pure authentic Chinese herbs of highest qualities. Traditional preparation procedures are combined with modern pharmaceutical processes to extract the active ingredients from the herbs and to further concentrate them into pills or tablets. It is produced in the certified GMP facilities of Shanghai TongHanChun Herbs Factory (Guang Ci Tang) and is imported to USA in accordance with the FDA guidelines.
What is Available?
One top Chinese herbs brand:
Guang Ci Tang (
learn more
): 40 grams in 200 mg 200 tablets or 200 mg 200 pills per bottle.
How do I use it?
Take 5 to 7 pills or 3 to 4 tablets three times daily.


Differentiation in Usage
Side Effects
Fu Fang Hai Zao Wan (Pian) has been safely used with few adverse effects.


Warning
Precaution
1. Consult your herbalist or physician before use if you are taking other medicines.
2. Only to be used by children under adult's direction.
3. Keep out of reach of children.
Allergy Info
Effective. Safe. Affordable
True 5:1 concentration
Double the strength of other brands
Minimal fillers and binders
No pharmaceuticals, sugar, or dyes
Comprehensive lab testing (e.g., heavy metals,etc.)
Made in a cGMP certified facility
Unbeatable value
Safely used in the USA since 1995