Jian Bu Wan (Pian)
(StrideEase™)
An All Natural Chinese Herbal Supplement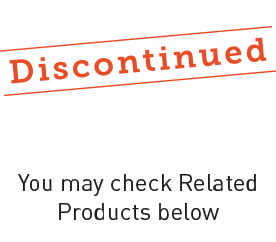 Jian Bu Wan (Pian) Product Details
What does it do?
Jian Bu Wan (Jian Bu Pian, 健步片), literally "Strong Stride Pills" in Chinese, expels wind and cold, eliminates dampness and dredging collateral. The Chinese medicine is used for rheumatic arthritis, weakness in the waist, legs and the muscles and bones of limbs, bony legs and feet, walking with difficulty, infantile paralysis, and rheumatoid pain.†


What is the formula composition?
A proprietary blend* of
Cortex Phllodendri Chinensis
Radix Paeoniae Lactiflorae
Pericarpium Citri Reticulatae
Rhizoma Anemarrhenae Asphodeloides
Radix Achyranthis Bidentatae
Rhizoma Zingiberis Officinalis
Radix Rehmanniae Preparata
Radix Angelicae Sinensis
Carapax Et Plastrum Testudinis
Herba Cynomorii Songarici

(Huang bo)
(Bai shao)
(Chen pi)
(Zhi mu)
(Niu xi)
(Gan jiang)
(Shu di)
(Dang gui)
(Gui jia)
(Suo yang)

*Jian Bu Wan (Pian) is made of 100% pure authentic Chinese herbs of highest qualities. Traditional preparation procedures are combined with modern pharmaceutical processes to extract the active ingredients from the herbs and to further concentrate them into pills or tablets. It is produced in the certified GMP facilities of Shanghai TongHanChun Herbs Factory (Guang Ci Tang) and is imported to USA in accordance with the FDA guidelines.
What is Available?
One top Chinese herbs brand:
Guang Ci Tang (
learn more
): 40 grams in 200 mg 200 tablets (pian) or 200 mg 200 pills (wan)
How do I use it?
Take 5 to 7 pills or tablets three times daily after meal.
Differentiation in Usage
Side Effects
An Shen An Mian Chong Ji has been safely used with few adverse effects when it is used as directed.


Warning
Precaution
1. As the formula makes you hot, it is not suitable for use if you have heat feeling, dry mouth, thirst, sweat, or dry stool.
2. Discontinue use if any adverse symptom occurs.
3. Consult your herbalist or physician before use if you are taking other medicines.
4. Keep out of reach of children.
Allergy Info
Effective. Safe. Affordable
True 5:1 concentration
Double the strength of other brands
Minimal fillers and binders
No pharmaceuticals, sugar, or dyes
Comprehensive lab testing (e.g., heavy metals,etc.)
Made in a cGMP certified facility
Unbeatable value
Safely used in the USA since 1995