Blood pressure is a measure of the force of blood against the walls of the arteries as the heart pumps. It rises when the heart beats and falls when the heart relaxes between beats. Such a pumping cycle normally generates blood pressure at the reading of less than 120/80 mm Hg. However, if the reading goes higher and reaches 140/90 mmHg, it is considered high blood pressure. Most of the time, high blood pressure is asymptomatic. Occasionally there may be headaches, changes in vision, nosebleed, lightheadedness, nausea or vomiting. Elevated blood pressure is an important risk factor for stroke, heart attack, heart failure, etc. Blood pressure is influenced by many factors including electrolyte balance, hormones, medications, stress, diet, lifestyle and certain medical conditions.
From the perspective of traditional Chinese medicine (TCM), rising blood pressure often falls into a pattern called "Ascendant Liver Yang" or ascendant hyperactivity of liver yang, which is often associated with headaches, lightheadedness, sensation of swelling in the eyes, irritability, sleeplessness, or palpitations. The TCM pattern results from an imbalance of Yin and Yang in which Yin is weakened and cannot hold Yang in the Liver in balance and causes the Yang uprising. Therefore, a main principle in TCM to address rising blood pressure is to calm the liver, subdue the errant Yang, and simultaneously enrich the Yin.
HypertenSure™ is Guang Ci Tang's signature formula that works to maintain a healthy blood pressure. This Chinese herbal supplement is recommended for blood pressure elevation due to Liver Yang rising, and in cases where Heat is evident (especially of the Liver) such as a red tongue and a rapid pulse.
Jiang Ya Pian is composed of 11 herbs which act together to calm the liver, subdue the Yang, enrich the Yin, and regulate blood pressure as detailed below.
Huang Qin (Scutellaria) clears heat especially from the upper body and has been shown to lower blood pressure by causing dilation of the blood vessels.1 Zhi Zi (Gardenia) clears heat and sedates fire and also has anti-hypertensive properties. Long Dan Cao (Gentiana) clears heat and anchors Liver Yang. Zhen Zhu Mu (Pearl shell) calms the Liver and anchors the Yang. In addition, it settles the Shen (spirit) to help with sleep and irritability.
Xia Ku Cao (Prunella) clears Liver fire and causes dilation of vessels,2 similar to Huang Qin. Huai Mi (Sophora) is used here in conjunction with Xia Ku Cao to sedate Liver fire, and it also possesses anti-hypertensive properties.3
Mu Dan Pi (Mouton) clears heat due to Yin deficiency or heat in the blood level and also treats Liver Yang rising/Liver fire. Studies show that Mu Dan Pi is empirically effective at lowering blood pressure.4 Dan Shen (Salvia root) is a key blood invigorating herb which regulates blood circulation, cools the blood and is prized for its ability to treat chest tightness.5 It is also shown to regulate blood pressure. Similarly, Niu Xi (Achyranthis root) nourishes the Liver and Kidneys, activates the blood and eliminates stasis but has the added effect of directing fire downwards and reducing blood pressure.
Zhi Mu (Anemarrhena) clears heat and sedates fire but also nourishes Yin and protects fluids, and clears deficiency fire. Sheng Di Huang (Rehmannia root) nourishes Yin, Blood and Essence (Jing). Their inclusion in the formula is also very suitable for those who undergo menopause.
What is the formula composition?
Radix Salviae Miltiorrhizae
Cortex Moutan Radicis (Paeonia Suffruticosa)
Radix Scutellariae Baicalensis
Fructus Gardeniae Jasminoidis
Rhizoma Anemarrhenae Asphodeloidis
Concha Margaritifera Usta
Radix Gentianae Scabrae
Radix Rehmanniae Glutinosae
Radix Achyranthis Bidentatae
Spica Prunellae Vulgaris
Flos Sophorae Japonicae Immaturus

(Dan Shen)
(Mu Dan Pi)
(Huang Qin)
(Zhi Zi)
(Zhi Mu)
(Zhen Zhu Mu)
(Long Dan Cao)
(Di Huang)
(Niu Xi)
(Xia Ku Cao)
(Huai Mi)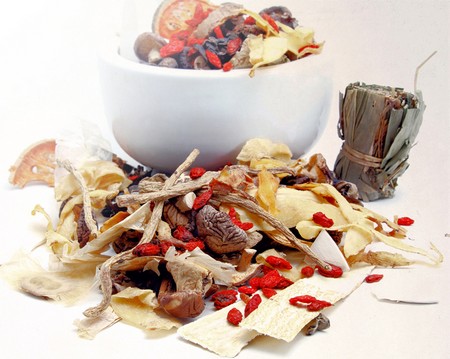 What is Available?
Guang Ci Tang
® Jiang Ya Pian (HypertenSure™) 40 grams in 200 mg 200 tablets @ 5:1 strength.
Guang Ci Tang® Jiang Ya Wan (HypertenSure™) 40 grams in 200 mg 200 pills @ 5:1 strength.
At a true 5:1 concentration, both products represent the most potent form of Jiang Ya Pian (Wan) on the market. One tablet or pill is equal to 1 gram of raw herb. Both tablets and pills have the same formulation.
HypertenSure™ is a Guang Ci Tang signature formula.
Jiang Ya Pian tablets are made with 100% natural herbs that are tested for authenticity, quality, and potency. A traditional water decoction is prepared with the herbs to reproduce the time-tested efficacy of the formula, and this water decoction is concentrated with our proprietary technology to form a potent extract that is made into easily absorbed tablets, which are remarkably effective, easy to use, and safe. The tablets are produced by Guang Ci Tang
®
in our state of the art cGMP-certified facility and imported in accordance with U.S. FDA guidelines. When you choose Guang Ci Tang
®
products, you are taking advantage of a wonderful fusion of science and tradition that incorporates the highest standards in the field of Chinese medicine today.
Effective. Safe. Affordable
True 5:1 concentration
Double the strength of other brands
Minimal or no fillers and binders
No pharmaceuticals, sugar, or dyes
Comprehensive lab testing (e.g., heavy metals,etc.)
Made in a cGMP certified facility
Unbeatable value
Safely used in the USA since 1995
Check for an independent US lab test report.
The standard dosage for HypertenSure™ is 7 tablets or pills each time, taken 2 to 3 times daily with or before meals. One bottle lasts users 10 to 14 days.
The dose may be doubled for a quicker and stronger response as needed (e. g., in an acute phase). Consult your practitioner for precise dosage recommendations based on body weight and other factors.
HypertenSure™ has a mild action and therefore it usually takes time before its effects become apparent. It may take one month or more before symptoms begin to improve. An initial course of treatment is suggested as 4 - 6 bottles taken at the full dose.
Differentiation in Usage
Side Effects
Jiang Ya Pian (Wan) has been safely used with few adverse effects.
Warning
1. Not for use during pregnancy.
Allergy Info
HypertenSure™ is gluten free
In the Media
Precaution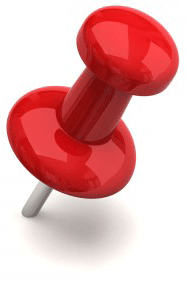 Consult your herbalist or physician before use if you are taking other medications (especially blood thinners such as Warfarin) or receiving other medical treatments.
Discontinue use if allergic reaction occurs.
Keep out of reach of children.
Hypertension is a serious and potentially life threatening condition. Consult your physician before using this or any other product to address hypertension.
HypertenSure™ (Jiang Ya Pian)
is rated out of
5
by
4
.
Rated

5

out of

5
by
Charles M
from
I am very happy and impressed with the Jiang Yan Wan's results.
I have high blood pressure for many years and had been taking prescription drug Benazepril at 2 tablets daily. Concerned about the side effect of long term use of Benazepril, I sought help from Dr. Kuan who is an acupuncturist and TCM doctor. Now I am taking Guang Ci Tang's "Jiang Ya Wan" and garlic supplement, I am able to reduce taking Benazepril from 2 tablets a day to 1 tablet every 5 days. My blood pressure is normal now at 142/92. I am very happy and impressed with the Jiang Yan Wan's results. I am taking Jiang Ya Wan twice a day and 5 pills each serving.Charles M., California

"I have taken your Jiang Ya Wan for half a year. It works great. It reduces the dose of western medicine I have to take."

-- Joan Y., California
Date published: 2010-02-17
Rated

5

out of

5
by
Joan Y
from
I have taken your Jiang Ya Wan for half a year. It works great.
I have taken your Jiang Ya Wan for half a year. It works great. It reduces the dose of western medicine I have to take.
Date published: 2010-06-18
Rated

5

out of

5
by
Drcathyjo
from
Take this first
If you have hypertension and you are worried about how to control it - take this medicine first before going forward with doctor prescription. This medication really does work.
Date published: 2014-05-17
Rated

5

out of

5
by
Jan D
from
Hypertensure works well for me.
Hypertensure works well for me. I aim to eliminate western drugs and has successfully reduced the drug dose.
Date published: 2012-02-22
Is there any known side effects with Jiang Ya Pian? Thanks.
Thanks for the question. No side effect has been noticed for Jiang Ya Pian.

Date published: 2014-10-27