Ling Qiao Jie Du Pian (Wan)
(Cold Signoff Plus™)
An All Natural Chinese Herbal Supplement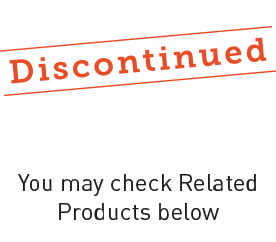 Ling Qiao Jie Du Pian(Wan) Product Details
What does it do?
In Traditional Chinese Medicine (TCM), our body is vulnerable to attacks of pathogenic influences. The attacks first invade the peripheral and the body reacts with symptoms like fever, cough, and headache. If not halted they further invade the interior of the body and causes severe conditions. The pathogenic influences in modern medical terms belong to bacteria and viruses (e. g., cold viruses and flu viruses).
Ling Qiao Jie Du Pian works to halt the invasion of pathogenic influences and relieves the associated symptoms. It is mainly used for the common cold and flu (influenza). It is most effective when taken at the first signs of cold or flu such as sore throat, runny nose, cough, nasal congestion, and headache.

Ling Qiao Jie Du Pian is derived from Cold SignoffTM (Yin Qiao Jie Du Pian), the most popular Chinese herbal cold/flu remedy. Ling Qiao Jie Du Pian contains additional ingredients to clear away heat.

Ling Qiao Jie Du Pian is indicated in China Pharmacopoeia1 for relieving the exterior symptoms and clearing away toxins. The symptoms may include wind-heat type common cold, fever with headache, cough with dry mouth and sore throat.
What is the formula composition?
A proprietary blend* of
Radix Scrophulariae Ningpoensis
Flos Lonicerae Japonicae (Honeysuckle Flower)
Fructus Arctii Lappae (Edible Burdock)
Rhizoma Phragmitis Communis
Radix Platycodi Grandiflori (Balloon Flower)
Semen Sojae Praeparatum (Femented Soybean)
Frucus Forsythiae Suspensae (Forsythia)
Herba Schizonepetae
Herba Lophatheri Gracilis (Bamboo Leaf)
Radix Glycyrrhizae Uralensis (Licorice Root)
Herba Menthae Haplocalycis (Peppermint)
Cornu Saigae Tataricae

(Xuan shen)
(Jin yin hua)
(Niu bang zi)
(Lu gen)
(Jie geng)
(Dan dou chi)
(Lian qiao)
(Jing jie sui)
(Dan zhu ye)
(Gan cao)
(Bo he)
(Ling yang jiao fen)

*Ling Qiao Jie Du Pian is made of 100% pure authentic Chinese herbs of highest qualities. Traditional preparation procedures are combined with modern pharmaceutical processes to extract the active ingredients from the herbs and to further concentrate them into pills or tablets. It is produced in the certified GMP facility of Shanghai TongHanChun Herbs Factory (Guang Ci Tang) and is imported to USA in accordance with the FDA guidelines.

It contains no pharmaceuticals, no artificial colors, and no sugar. Heavy metals are within or well beyond the standards set by US Pharmacopeia.
What is Available?
One top Chinese herbs brand:
Guang Ci Tang (
learn more
): 40 grams in 200 mg 200 tablets or 200 mg 200 pills per bottle.
How do I use it?
Take 5 to 7 tablets or pills 2-3 times daily for adults at the onset of colds or flu.
For children, dose should be reduced accordingly to the weight.
For cold or flu prevention, the dose may be reduced to half.


Differentiation in Usage
Ling Qiao Jie Du Pian is highly related to
Cold Signoff
™ in composition and function. Ling Qiao Jie Du Pian has a stronger fever reducing function.
Side Effects
Ling Qiao Jie Du Pian has been safely used with few adverse effects when used as directed.


Warning
Precaution
1. Do not use it for cases in which the body feels cold.

2. Consult your herbalist or physician before use if you have chronic diseases of heart, liver, or kidney, of hypertension, of diabetes.
3. Consult your herbalist or physician before use if you are pregnant.
4. Consult your herbalist or physician before use if you are under other medical treatment.
5. If the symptoms are not improved in 3 days, it is not applicable for the case and discontinue use.
6. Not recommended to take herbal tonics like YinVive at the same time.
7. Not recommended to liquor, cigarettes, spicy and oily food.
8. Keep out of reach of children.
Allergy Info
Effective. Safe. Affordable
True 5:1 concentration
Double the strength of other brands
Minimal fillers and binders
No pharmaceuticals, sugar, or dyes
Comprehensive lab testing (e.g., heavy metals,etc.)
Made in a cGMP certified facility
Unbeatable value
Safely used in the USA since 1995