Promotes a normal gallbladder function†
You know something's wrong when you sit down and there's an excruciating pain in your abdominal area. Or maybe it feels like you're being stabbed in the back between your shoulder blades.
If you've ever experienced this pain, there's a good chance you've visited your doctor and were told that you may have sludge or stones in your gallbladder, and the solution to relieve the pain or discomfort for good is through surgery, i.e. removing the gallbladder.
But before going through this procedure, have you considered if there are other ways that are less invasive that may flush your gallbladder to normal functioning?
After all, your gallbladder plays a critical part in your digestion, breaking down fats. Is it really necessary to have it removed? If you're looking for a natural remedy to normalizing gallbladder function, consider GallbladClear™.
GallbladClear is formulated to both improve the functionality of your gallbladder and flush gallbladder sludge. A traditional Chinese Medicine (TCM) containing eight all-natural herbs that have been used for centuries, GallbladClear may also improve your digestive function.
Signature formula dredges the Liver and drains the Gallbladder†
GallbladClear acts to dredge the Liver and smoothen Qi flow; to benefit the Gallbladder and clear heat; to disperse sludge and alleviate pain.
Similar to western medicine, in TCM, the Gallbladder and Liver have a symbiotic relationship. In TCM theory, Liver plays a crucial role in circulating Qi and Blood in the body. Gallbladder stores and drains the bile secreted from the Liver. However, when the Liver does not dredge and the Gallbladder does not drain properly, Qi is stagnant and excess bile accumulates, causing sediments to form. Therefore, from a TCM perspective, in order to resolve precipitate formation, the Liver needs to dredge, and the Gallbladder drained. These are the chief actions of GallbladClear.
When taken periodically, GallbladClear may flush your Gallbladder and keep any sediment from recurring.
How does GallbladClear work?
Jin Qian Cao (Gold Coin Grass, aka Asian Moneywort) benefits the Gallbladder, clears damp-heat, and disperses sludge.
Chai Hu (Bupleuri Root) disperses stagnant Qi of the Liver.
Huang Qin (Skullcap Root) also clears damp-heat, purges fire and resolves toxicity.
Bai Shao (White Peony Root) harmonizes the Liver and nourishes the Blood.
Yu Jin (Turmeric Tuber) promotes the movement of Qi, benefits the Gallbladder, and reduces jaundice.
Da Huang (Rhubarb) purges fire and moves the bowels, clears heat from the blood and resolves toxicity.
Yin Chen (Oriental Wormwood) clears damp heat and reduces jaundice.
Mu Xiang (Aucklandia) strengthens the Spleen and promotes Qi movement.
Does research support GallbladClear?
Multiple Chinese herbs in the GallbladClear formula have been found in studies to carry actions in modern biomedical terms supporting its use. These actions include increasing the secretion of bile from the liver and excretion of bile from the gallbladder; disintegrating gallstones; increasing contraction of the gallbladder and movement of the bile duct; reducing the tension of the sphincter of Oddi, the muscular valve surrounding the exit of the bile duct.1
What is the formula composition?
Herba Lysimachiae
Radix Bupleuri Chinensis
Radix Scutellariae Baicalensis
Radix Paeoniae Lactiflorae
Radix Curcumae
Radix Et Rhizoma Rhei
Herba Artemisiae Scopariae
Radix Aucklandiae Lappae

(Jin Qian Cao)
(Chai Hu)
(Huang Qin)
(Bai Shao)
(Yu Jin)
(Da Huang)
(Yin Chen)
(Mu Xiang)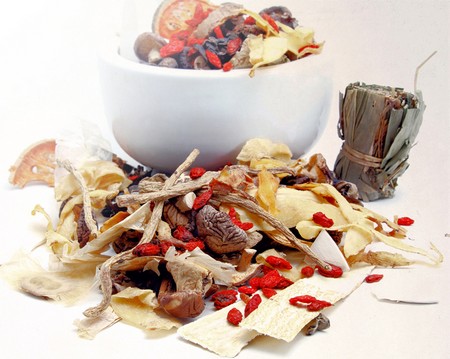 What is Available?
Guang Ci Tang
® Qing Dan Hua Shi Pian (GallbladClear™) 20 grams in 200 mg 100 tablets @ 5:1 strength.
At a true 5:1 concentration, this product represents the most potent form of Qing Dan Hua Shi Pian (Wan) on the market. One tablet is equal to 1 gram of raw herb.
Please note that Guang Ci Tang® Qing Dan Hua Shi Wan in the pill form, which has the same formulation as the tablet, is discontinued.
Qing Dan Hua Shi Pian (Wan) tablets are made with 100% natural herbs that are tested for authenticity, quality, and potency. A traditional water decoction is prepared with the herbs to reproduce the time-tested efficacy of the formula, and this water decoction is concentrated with our proprietary technology to form a potent extract that is made into easily absorbed tablets, which are remarkably effective, easy to use, and safe. The tablets are produced by Guang Ci Tang
®
in our state of the art cGMP-certified facility and imported in accordance with U.S. FDA guidelines. When you choose Guang Ci Tang
®
products, you are taking advantage of a wonderful fusion of science and tradition that incorporates the highest standards in the field of Chinese medicine today.
Effective. Safe. Affordable
True 5:1 concentration
Double the strength of other brands
Minimal or no fillers and binders
No pharmaceuticals, sugar, or dyes
Comprehensive lab testing (e.g., heavy metals,etc.)
Made in a cGMP certified facility
Unbeatable value
Safely used in the USA since 1995
Check for an independent US lab
test report
.
The standard dosage for GallbladClear™ is 6 tablets each time, taken 2 to 3 times daily with or before meals. One bottle lasts users 11 to 17 days.
The dose may be doubled for a quicker and stronger response as needed (e. g., in the initial phase). Consult your practitioner for precise dosage recommendations based on body weight and other factors.
GallbladClear™ has a mild action and therefore it takes time before its effects become apparent. It may take one month or more before symptoms begin to improve. An initial course of treatment is suggested as 4 - 6 bottles taken at the full dose.
Differentiation in Usage
Side Effects
Qing Dan Hua Shi Pian (Wan) has been safely used with few adverse effects.
Warning
Allergy Info
GallbladClear™ is gluten free
In the Media
Precaution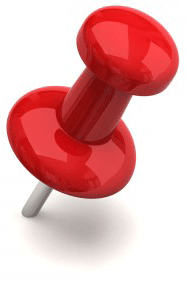 Use with caution during pregnancy.
Not recommended for use if you are in a very weak condition.
Consult your herbalist or physician before use if you are taking other medicines.
Keep out of reach of children.
GallbladClear™ (Qing Dan Hua Shi Pian)

is rated out of

5

by

5

.

Rated

5

out of

5

by

Annie

from

Excellent product and results

I have been using GallbladClear for a year now, after a gallstone attack. I did not want surgery or other medical interventions, and have been able to avoid them because of this product. Everything from ActiveHerb is such high quality, from the ingredients to the customer service. I think they saved my life.

Date published: 2014-03-12

Rated

5

out of

5

by

Sharon C

from

the product that dissolves kidney stones works almost instantaneously for my husband!

the product that dissolves kidney stones works almost instantaneously for my husband!

Date published: 2007-06-11

Rated

5

out of

5

by

evlin

from

combination of liver cleanse and gallbladclear seem to be an excellent combination

Very happy with results ordering again.

Date published: 2014-09-28

Rated

5

out of

5

by

TiaoWu

from

Wow!

I was pleasantly surprised by this product. I took it for approximately six weeks and had excellent results. Two years ago, I had developed sludge in my gallbladder as a result of an imbalance I had sustained during pregnancy. It was terrible. Every time I ate a meal with even a little fat in it, I became extremely sick with nausea, vomiting, and a wracking pain in my ribs. After I gave birth to my child, the gallbladder issue seemed to subside for a time. About a year and a half after giving birth, the pain from my gallbladder began to return, so I scheduled an appointment with my doctor. In the meantime, I ordered Qing Dan Hua Shi Pian, and took it everyday (3 times a day, 6 tablets at a time). Six weeks later, I noticed that the pain became less and less. When I went in for the ultrasound of my gallbladder and liver, the doctor said "everything looked great!" I couldn't believe it. This was about three months ago, and I do not have to take Qing Dan Shi Hua Pian anymore; although I do keep a bottle on hand, because every once in a while after an indulgent meal, I sometimes start to feel that fullness in my ribs and pain along my liver meridian. . If you are having gallbladder troubles, I highly recommend this, but please don't use it as a substitute for seeing your doctor and Traditional Chinese Medicine practitioner. I also recommend that you examine the underlying cause for your gallbladder issue. Myself, it appears to be that I have stagnant liver qi, so I must fix that issue if I am to truly be well again.

Date published: 2014-03-12