Ren Shen Yang Rong Wan (Pian)(GinsenTonic™)
An All Natural Chinese Herbal Supplement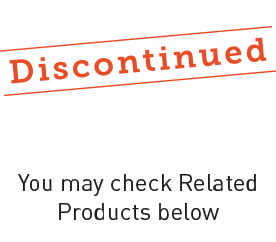 Ren Shen Yang Rong Wan (Pian)(GinsenTonic™)
What does it do?
Ren Shen Yang Rong Wan (Ren Shen Yang Rong Pian, Ginseng formula, 人参养荣丸), literally "Ginseng Beauty Pills" in Chinese, nourishes Qi and blood, tonifies the heart to tranquilize mind.† It is applicable for both deficiency of the heart and spleen and spontaneous deficiency of Qi and blood marked by emaciation, mental fatigue, anorexia, loose stools, chronic consumptive diseases, palpitation due to deficient heart and dry throat and lip, etc.†


What is the formula composition?
A proprietary blend* of
Radix Ginseng
Rhizoma Atractylodis Macrocephalae
Radix Astragali Membranacei
Radix Glycyrrhizae Uralensis
Cortex Cinnamomi Cassiae
Fructus Jujubae
Radix Paeoniae Lactiflorae
Pericarpium Citri Reticulatae
Radix Angelicae Sinensis
Radix Rehmanniae Preparata
Fructus Schisandrae Chinensis
Sclerotium Poriae Cocos
Radix Polygalae Tenuifoliae
Rhizoma Zingiberis Recens

(Ren shen)
(Bai zhu)
(Huang qi)
(Gan cao)
(Rou gui)
(Da zao)
(Bai shao)
(Chen pi)
(Dang gui)
(Shu di huang)
(Wu wei zi)
(Fu ling)
(Yuan zhi)
(Sheng jiang)

*Ren Shen Yang Rong Wan (Pian) is made of 100% pure authentic Chinese herbs of highest qualities. Traditional preparation procedures are combined with modern pharmaceutical processes to extract the active ingredients from the herbs and to further concentrate them into pills or tablets. It is produced in the certified GMP facilities of Shanghai TongHanChun Herbs Factory (Guang Ci Tang) and is imported to USA in accordance with the FDA guidelines.
What is Available?
One top Chinese herbs brand:
Guang Ci Tang (
learn more
): 100 grams of granules in 10 grams x 10 bags per box.
How do I use it?
Take 5 to 7 pills or 3 to 4 tablets three times before meails or with daily.


Differentiation in Usage
Side Effects
Ren Shen Yang Rong Wan (Pian) has been safely used with few adverse effects.


Warning
Precaution
1. Not recommended during pregnancy.
2. Not recommend to take it together with Chinese cold medicine.
3. Not recommended if you are physically strong and have no sign of deficiency in qi and blood.
4. Avoid tea and carrot while taking the product for best results.
5. Consult your herbalist or physician before use if you have hypertension, diabetes, disease of heart, liver, and kidney.
6. Consult your herbalist or physician before use if you are taking other medicines.
7. Consult your herbalist or physician before use if you are children, old or very weak.
8. Keep out of reach of children.
Allergy Info
Effective. Safe. Affordable
True 5:1 concentration
Double the strength of other brands
Minimal fillers and binders
No pharmaceuticals, sugar, or dyes
Comprehensive lab testing (e.g., heavy metals,etc.)
Made in a cGMP certified facility
Unbeatable value
Safely used in the USA since 1995
Check for independent US lab

test report

.