Fu Fang Xia Ku Cao Wan (Pian)
(Prunellaclear™)
An All Natural Chinese Herbal Supplement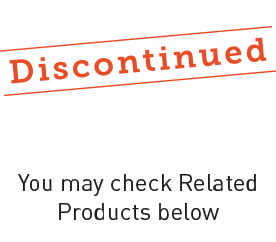 Fu Fang Xia Ku Cao Wan (Pian) Product Details
What does it do?
Fu Fang Xia Ku Cao Wan (Fu Fang Xia Ku Cao Pian, 复方夏枯草丸, literally "Prunella Combo Pills" in Chinese, promotes blood circulation to remove blood stasis, and clears away heat and resolves masses.† The Chinese medicine may be used for redness and swell and pain of the eyes, headache, dizziness and restlessness, etc†
What is the formula composition?
A proprietary blend* of
Spica Prunellae Vulgaris
Radix Angelicae Sinensis
Radix Paeoniae Lactiflorae
Radix Scrophulariae Ningpoensis
Radix Linderae Strychnifoliae
Bombyx Batryticatus
Thallus Laminariae
Radix Platycodi Grandiflori
Pericarpium Citri Reticulatae
Rhizoma Ligustici Chuanxiong
Radix Glycyrrhizae Uralensis
Rhizoma Cyperi Rotundi
Flos Carthami Tinctorii
Sargassum
Concha Ostreae
Bulbus Fritillariae Thunbegii
(Xia Ku Cao)
(Dang Gui)
(Bai Shao)
(Xuan Shen)
(Wu Yao)
(Jiang Can)
(Kun Bu)
(Jie Geng)
(Chen Pi)
(Chuan Xiong)
(Gan Cao)
(Xiang Fu)
(Hong Hua)
(Hai Zao)
(Mu Li)
(Xiang Bei)
*Fu Fang Xia Ku Cao Wan (Pian) is made of 100% pure authentic Chinese herbs of highest qualities. Traditional preparation procedures are combined with modern pharmaceutical processes to extract the active ingredients from the herbs and to further concentrate them into pills or tablets. It is produced in the certified GMP facilities of Shanghai TongHanChun Herbs Factory (Guang Ci Tang) and is imported to USA in accordance with the FDA guidelines.
What is Available?
One top Chinese herbs brand:
Guang Ci Tang (
learn more
): 40 grams in 200 mg 200 tablets or 200 mg 200 pills per bottle.
How do I use it?
Take 5 to 7 pills or 3 to 4 tablets three times daily.


Differentiation in Usage
Side Effects
Fu Fang Xia Ku Cao Wan (Pian) has been safely used with few adverse effects when used as directed.


Warning
Precaution
1. Consult your herbalist or physician before use if you are taking other medicines.
2. Keep out of reach of children.
Allergy Info
Effective. Safe. Affordable
True 5:1 concentration
Double the strength of other brands
Minimal fillers and binders
No pharmaceuticals, sugar, or dyes
Comprehensive lab testing (e.g., heavy metals,etc.)
Made in a cGMP certified facility
Unbeatable value
Safely used in the USA since 1995