Xi Guan Jie Xiao Tong Pian (Xi Guan Jie Xiao Tong Wan, KneeKinder™,
膝关节消痛丸
), replenishes the kidney and liver, tonifies qi and blood, dispels wind and dampness, and relieves obstructive pain.
†
The Chinese medicine may be used for wind-cold-damp syndrome due to deficiency of the liver and kidney marked by cold and dull pain of the knees and loin, unsmooth movement or numbness of the legs and feet, or spasm of the hands and feet due to qi and blood stagnation.
†
It is a Chinese herbal formula that replenishes the Kidney and Liver, tonifies Qi and Blood, dispels Wind and Dampness, and may help keep your knees healthy.
†
What is the formula composition?
Radix Dipsaci Asperi
Cortex Eucommiae Ulmoidis
Radix Saposhnikoviae Divaricatae
Cortex Cinnamomi Cassiae
Radix Codonopsis Pilosulae
Sclerotium Poriae Cocos
Radix Angelicae Sinensis
Radix Paeoniae Lactiflorae
Radix Astragali Membranacei
Radix Cyathulae Officinalis
Radix Glycyrrhizae Uralensis
Radix Gentianae Macrocephalae
Radix Rehmanniae Glutinosae
Rhizoma Ligustici Chuanxiong
Radix Angelicae Pubescentis
Rhizoma Zingiberis Officinalis
Rhizoma Wenyujin Concisa

(Xu Duan)
(Du Zhong)
(Fang Feng)
(Rou Gui Xin)
(Dang Shen)
(Fu Ling)
(Dang Gui)
(Bai Shao)
(Huang Qi)
(Chuan Niu Xi)
(Gan Cao)
(Qin Jiao)
(Sheng Di Huang)
(Chuan Xiong)
(Du Huo)
(Gan Jiang)
(Pian Jiang Huang)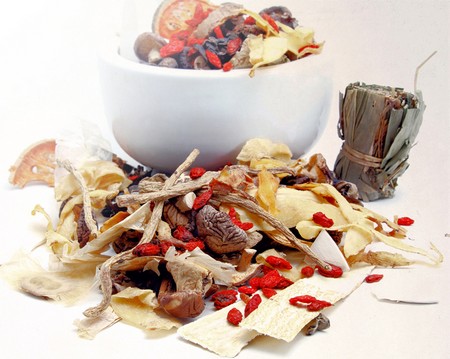 What is Available?
Guang Ci Tang
® Xi Guan Jie Xiao Tong Pian (KneeKinder™) 40 grams in 200 mg 200 tablets @ 5:1 strength.
At a true 5:1 concentration, this product represents the most potent form of Xi Guan Jie Xiao Tong Pian (Wan) on the market. One tablet is equal to 1 gram of raw herb.
Please note that Guang Ci Tang® Xi Guan Jie Xiao Tong Wan in the pill form, which has the same formulation as the tablet, is discontinued.
KneeKinder™ is a Guang Ci Tang signature formula.
Xi Guan Jie Xiao Tong Pian tablets are made with 100% natural herbs that are tested for authenticity, quality, and potency. A traditional water decoction is prepared with the herbs to reproduce the time-tested efficacy of the formula, and this water decoction is concentrated with our proprietary technology to form a potent extract that is made into easily absorbed tablets, which are remarkably effective, easy to use, and safe. The tablets are produced by Guang Ci Tang
®
in our state of the art cGMP-certified facility and imported in accordance with U.S. FDA guidelines. When you choose Guang Ci Tang
®
products, you are taking advantage of a wonderful fusion of science and tradition that incorporates the highest standards in the field of Chinese medicine today.
Effective. Safe. Affordable
True 5:1 concentration
Double the strength of other brands
Minimal or no fillers and binders
No pharmaceuticals, sugar, or dyes
Comprehensive lab testing (e.g., heavy metals,etc.)
Made in a cGMP certified facility
Unbeatable value
Safely used in the USA since 1995
Check for an independent US lab test report.
The standard dosage for KneeKinder™ is 7 tablets each time, taken 2 to 3 times daily with or before meals. One bottle lasts users 10 to 14 days. The dose may be doubled for a quicker and stronger response as needed (e. g., in an acute phase). Consult your practitioner for precise dosage recommendations based on body weight and other factors.
KneeKinder™ has a mild action and therefore it usually takes time before its effects become apparent. It may take one month or more before symptoms begin to improve. An initial course of treatment is suggested as 4 - 6 bottles taken at the full dose.
Differentiation in Usage
Side Effects
Xi Guan Jie Xiao Tong Pian (Wan) has been safely used with few adverse effects when used as directed.
Warning
Allergy Info
KneeKinder™ is gluten free
In the Media
Precaution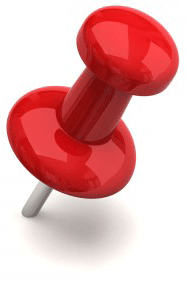 Consult your herbalist or physician before use if you are taking other medicines.
Keep out of reach of children.
KneeKinder™ (Xi Guan Jie Xiao Tong Pian)

is rated out of

5

by

2

.

Rated

5

out of

5

by

Truth whisperer

from

My joints feel normal again.

I'm very pleased with the pain relief I get from taking this product. It works better than Motrin but it does take a couple of weeks before you may notice a difference.

Date published: 2014-11-16

Rated

5

out of

5

by

Darlene

from

Lessened knee pain

I have been taking KneeKinder for about a year now. I dance Tahitian and Zumba 6 days a week. At 59 years old that's a lot of stress on my knees. Doing the quick turns would make my knees have momentary sharp pains and dull aches for most of the time. Since I have been taking KneeKinder I rarely experience any pain in my knees. I will continue to take the KneeKinder twice daily so I can fullfill my love of dancing.

Date published: 2014-10-03