This research-based, customized formula is particularly suited to cases that are characterized by abundant pimples, blackheads or bumps. Beyond noncystic acne, it is suitable for a range of skin conditions that manifest in swelling, itching, and redness, and fit into the pattern that Chinese medicine ascribes to heat and/or dampness.
According to traditional Chinese medicine (TCM), the skin is associated with the lung and body fluids, and acne is often associated with heat and dampness. The redness seen in acne is related to heat, and the tendency of acne to present with a greasy complexion and large pustules is associated with dampness. Zhen Zhu An Chuang Pian is made up of natural Chinese herbs that treat the root of the condition by clearing heat and eliminating dampness from the skin.
Zhen Zhu, true pearl, is one of Chinese medicine's most famous agents for improving the facial complexion, and it is often incorporated into skin and beauty products. Pearl clears heat and brightens the skin while improving the skin's tone and texture. When taken internally, it also acts as a highly bio-available calcium supplement and improves the skin at the deepest possible level.
Pu Gong Ying (Dandelion), Jin Yin Hua (Honeysuckle flower), Ye Ju Hua (Wild Chrysanthemum flower), Zi Hua Di Ding (Violet), and Tian Kui Zi (Semiaquilegia root) are all herbs that are found together in the classical formula Wu Wei Xiao Du Yin (Five Ingredient Toxin-Dispersing Beverage). These herbs clear heat and resolve toxins, and they are particularly suited to skin conditions that manifest with redness and/or signs of damp-heat.
Chi Shao (Red Peony), Mu Dan Pi (Moutan cortex), and Dan Shen (Salvia root) are cooling herbs that move the blood, and together they clear deep-lying heat from the channels of the face. Dan Shen also improves the circulation of blood into the body' tiny capillaries to nourish the skin. Constituents found in Salvia have also been shown to support the function of the heart, the brain, and the liver.1, 2
Di Fu Zi (Kochia fruit) helps the other herbs to target the skin, and it clears dampness and heat from the skin. Bei Sha Shen (Glehnia root) nourishes the lung yin, which helps the skin to stay lustrous and nourished.
What is the formula composition?
Stratum Margaritae
Herba Taraxaci
Flos Lonicerae Japonicae
Fructus Forsythiae Suspensae
Radix Semiaquilegiae
Herba Violae
Flos Chrysanthemi Indici
Radix Paeoniae Rubra
Cortex Moutan Radicis
Radix Salviae Miltiorrhizae
Fructus Kochiae
Radix Glehniae

(Zhen Zhu)
(Pu Gong Ying)
(Jin Yin Hua)
(Lian Qiao)
(Tian Kui Zi)
(Zi Hua Di Ding)
(Ye Ju Hua)
(Chi Shao)
(Mu Dan Pi)
(Dan Shen)
(Di Fu Zi)
(Bei Sha Shen)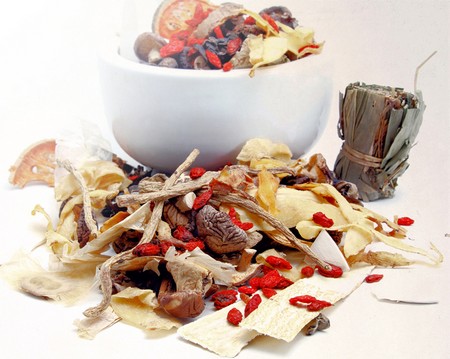 What is Available?
Guang Ci Tang
® Zhen Zhu An Chuang Pian (AcniPearl™) 40 grams in 200 mg 200 tablets @ 5:1 strength.
At a true 5:1 concentration, this product represents the most potent form of Zhen Zhu An Chuang Pian (Wan) on the market. One tablet is equal to 1 gram of raw herb.
Please note that Guang Ci Tang® Zhen Zhu An Chuang Wan in the pill form, which has the same formulation as the tablet, is discontinued.
AcniPearl™ is a Guang Ci Tang signature formula.
Zhen Zhu An Chuang Pian tablets are made with 100% natural herbs that are tested for authenticity, quality, and potency. A traditional water decoction is prepared with the herbs to reproduce the time-tested efficacy of the formula, and this water decoction is concentrated with our proprietary technology to form a potent extract that is made into easily absorbed tablets, which are remarkably effective, easy to use, and safe. The tablets are produced by Guang Ci Tang
®
in our state of the art cGMP-certified facility and imported in accordance with U.S. FDA guidelines. When you choose Guang Ci Tang
®
products, you are taking advantage of a wonderful fusion of science and tradition that incorporates the highest standards in the field of Chinese medicine today.
Effective. Safe. Affordable
True 5:1 concentration
Double the strength of other brands
Minimal or no fillers and binders
No pharmaceuticals, sugar, or dyes
Comprehensive lab testing (e.g., heavy metals,etc.)
Made in a cGMP certified facility
Unbeatable value
Safely used in the USA since 1995
Check for an independent US lab test report.
The standard dosage for AcniPearl™ is 6 tablets each time, taken 2 to 3 times daily with or before meals. One bottle lasts users 11 to 17 days.
The dose may be doubled for a quicker and stronger response as needed (e. g., in an acute phase). Consult your practitioner for precise dosage recommendations based on body weight and other factors.
AcniPearl™ has a mild action and therefore it takes time before its effects become apparent. It may take one month or more before symptoms begin to improve. An initial course of treatment is suggested as 4 - 6 bottles taken at the full dose.
Differentiation in Usage
Side Effects
Zhen Zhu An Chuang Pian has been safely used with few adverse effects or contraindications.
Warning
1. Not for use during pregnancy.
Allergy Info
AcniPearl™ is gluten free
In the Media
Precaution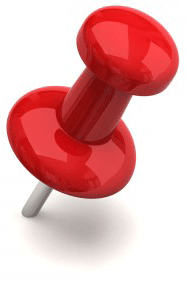 Avoid alcohol, cigarettes, and excessively greasy or spicy foods in order to achieve the best results.
Consult your herbalist or physician before use if you are taking medications or using other medical treatments.
Consult your herbalist or physician before use for children or the elderly, or for those with diabetes or other diseases.
Discontinue use if allergic reaction occurs.
Use with caution if you have loose stools, diarrhea, low appetite or chronic digestive weakness.
Keep out of reach of children.
AcniPearl™ (Zhen Zhu An Chuang Pian)

is rated out of

5

by

3

.

Rated

4

out of

5

by

Glori

from

I love it it helps me

I have problematic deep acne-it really helps clear it and the sensitivity and swelling-I cannot say there is anything like this and I need to order more -I have Lupus and the acne is bacterial due to my immune system and being in Missouri, from California,-I just has been worse--I found the right thing!-hope it helps you all.

Date published: 2014-04-19

Rated

5

out of

5

by

tarahealt

from

A future life of beautiful Skin

This product is a real cure from Acne, not only I have not have one single pimple in many months, but I notice how soft my skin feels and how smaller my pores look . I believe it is important to clean our skin from the inside out and this formula is absolutely perfect to accomplish this To all the girl out there fighting acne or just wanting a better skin, try AcniPearl ..It really works!

Date published: 2014-03-15

Rated

5

out of

5

by

Jill G

from

I was recommended Zhen Zhu An Chuang Pian by an herbalist.

I was recommended Zhen Zhu An Chuang Pian by an herbalist. I tried it and it worked great, when I stop taking it my skin reverted back.

Date published: 2007-01-16