Zhu Li Da Tan Wan (Pian)
(Bamboo Flemclear™)
An All Natural Chinese Herbal Supplement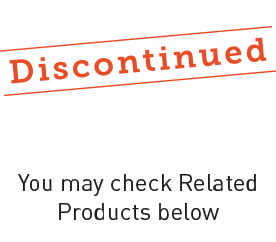 Zhu Li Da Tan Wan (Pian) Product Details
What does it do?
Zhu Li Da Tan Wan (Zhu Li Da Tan Pian, 竹沥达痰丸), literally "Bamboo Juice Purge Phlegm Pills" in Chinese, purges pathogenic fire to eliminate dampness and regulates Qi flow to relieve cough.† The Chinese medicine may be used for obstructive phlegm due to sthenic fire marked by cough with sticky sputum, full pain in the chest and epigastric region, or severe palpitation and coma, or dizziness and tinnitus, or insomnia, constipation, yellowish thick lingual fur, and strong slippery pulse.†


What is the formula composition?
A proprietary blend* of
Radix Scutellariae Baicalensis
Rhizoma Pinelliae Ternatae Preparata
Radix Glycyrrhizae Uralensis
Radix Et Rhizoma Rhei
Lignum Aquilariae Resinatum
Exocarpium Citri Rubrum
Concretio Silicea Bambusae
Sclerotium Poriae Cocos
Fructus Aurantii Immaturus
Semen Trichosanthis
Succus Bambusae
Bulbus Fritillariae Thunbegii
(Wu Shao She)
(Huang Qin)
(Zhi Ban Xia)
(Gan Cao)
(Da Huang)
(Chen Xiang)
(Ju Hong)
(Tian Zhu Huang)
(Fu Ling)
(Zhi Shi)
(Quan Gua Lou)
(Zhu Li)
(Xiang Bei)
*Zhu Li Da Tan Wan (Pian) is made of 100% pure authentic Chinese herbs of highest qualities. Traditional preparation procedures are combined with modern pharmaceutical processes to extract the active ingredients from the herbs and to further concentrate them into pills or tablets. It is produced in the certified GMP facilities of Shanghai TongHanChun Herbs Factory (Guang Ci Tang) and is imported to USA in accordance with the FDA guidelines.
What is Available?
One top Chinese herbs brand:
Guang Ci Tang (
learn more
): 40 grams in 200 mg 200 tablets (pian) or 200 mg 200 pills (wan) per bottle.
How do I use it?
Take 5 to 7 pills or 3 to 4 tablets three times daily.


Differentiation in Usage
Zhu Li Da Tan Pian is for chronic cough producing thick, sticky, yellow phlegm. It may be hard to spit out phlegm and comes with short of breath and chest tightness. We have an array of Chinese medicines for cough, please check
our guide
to select the suitable product for your condition.
Side Effects
Zhu Li Da Tan Wan (Pian) has been safely used with few adverse effects when used as directed.


Warning
Precaution
1. Avoid oily, cold, and spicy food.
2. Avoid smoking and alcohol.
3. Avoid taking together with tonic Chinese herbs.
4. Not suitable for cough and asthma due to wind-cold.
5. Concern should be relieved within several days if the Chinse herb fits the concern.
6. Use with caution during pregnancy and lactation.
7. Use with caution if you have loose stool.
8. Not for a long team use.
9. Use with caution for people with hypertension and heart disease.
10. Consult your herbalist or physician before use if you have diabetes, chronic liver or kidney disease.
11. Consult your herbalist or physician before use if you are taking other medicines.
12. Keep out of reach of children.
Allergy Info
Effective. Safe. Affordable
True 5:1 concentration
Double the strength of other brands
Minimal fillers and binders
No pharmaceuticals, sugar, or dyes
Comprehensive lab testing (e.g., heavy metals,etc.)
Made in a cGMP certified facility
Unbeatable value
Safely used in the USA since 1995