ActiveHerb Unveils New Label Design For Guang Ci Tang Chinese Medicines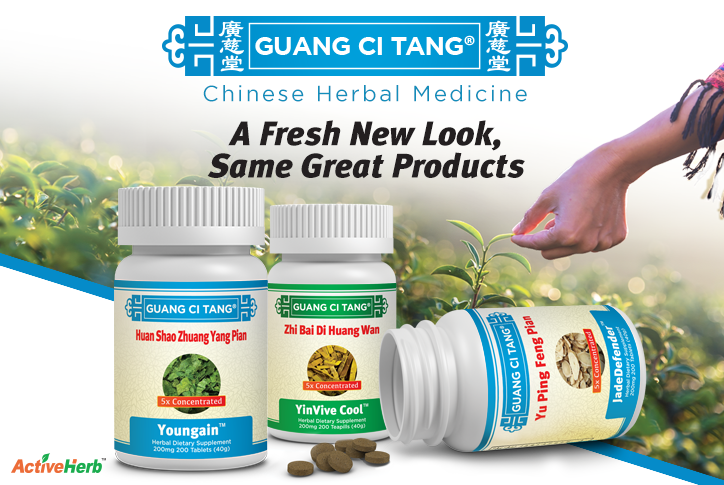 ActiveHerb today announced that it is introducing a new label design for its Guang Ci Tang® line of Chinese medicine products.
The new label is considered an enhancement to brand image, more contemporary in design, more user-friendly, while meeting FDA regulatory requirements.
Guang Ci Tang has been a leading brand of Chinese medicine in the USA since the mid-1990s, with over 100 formulas in the brand's product portfolio. Guang Ci Tang products are known for being of the high quality, purity, efficacy, safety, and unbeatable value. For these reasons, Guang Ci Tang is popular among acupuncturists, herbalists and TCM enthusiasts.
Dr. Sheldon Li, Chairman of ActiveHerb, says of the new Guang Ci Tang label design, "Chinese medicine is still a hidden treasure for most Americans. With the new labels, we hope more American consumers will be within the reach of best-in-class Chinese medicine and achieve their goals for better health and a more active lifestyle."