New Year's Health Resolutions Achievable with Chinese Medicine
Approximately 40 to 45 percent of American adults will make one or more resolution each year. By far, the top 3 health-related goals are: 1) losing weight; 2) exercising more and 3) stop smoking. ActiveHerb has an effective, simple solution for these three resolutions.
Even if your wellness goal isn't in one of these three (or the other most popular goals listed below), we have a solution for you.
But let's start with the most popular health resolution.
Resolution #1: Weight Loss
About half the people who make a resolution list weight loss as their primary goal. However, half of the people who resolve to lose weight give up by the end of June.
The problem with weight loss resolutions is that diets are often too difficult to maintain. Restrictive diets work in the short term but they are not sustainable.
Of course most people would rather take a magic pill than be forced to stick with a strict diet.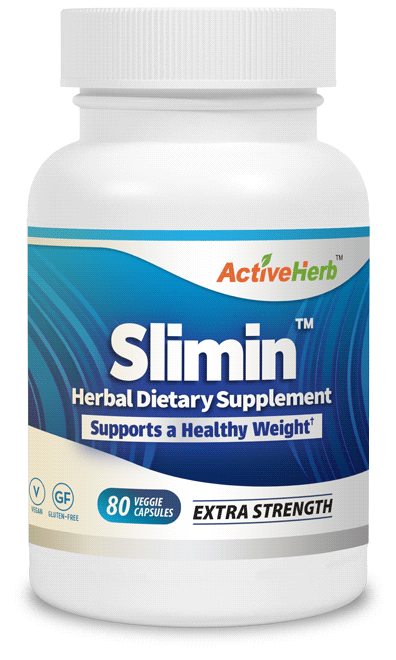 Unfortunately, such a magic pill doesn't exist.
Or does it?
For some of our customers, our formula Slimin works like a miracle.
Now of course, if you eat and drink things with lots of added sugar and consume unhealthy, fried and fatty foods, taking all the Slimin in the world may not help you with your resolution.
However, when combined with sensible eating and moderate exercise, taking Slimin may help your body get rid of metabolic waste that as accumulated in the tissues, which causes water retention and, hence, excess weight.
"I have been taking this product for 2 weeks and so far I lost 5 pounds, and have been eating more soups and doing light exercise. This product gives me more energy. I just ordered 2 more bottles." — Customer from Victorville, CA
Resolution #2: Exercise More
Everybody knows that exercise is vital for health. If it's common knowledge, then why do many people struggle with doing it on a regular basis?
Is it because some people think that exercising means joining a gym and participating in strenuous classes? Perhaps this is the belief of some people. In reality, all it takes to potentially prevent disease is going for a walk or two every day.
If you don't have the energy to go for a walk, your motivation to exercise will be lacking
But the biggest reason some people don't even go for walks is lack of energy. If you don't have the energy to go for a walk, your motivation to exercise will be lacking.
If you can relate, we have the herbal solution for starting—and sticking—to your goal of exercising: QiVive.
Taking just two capsules of QiVive twice a day may help correct organ imbalances in your body that are responsible for causing low energy. QiVive works by boosting Spleen function, thereby increasing nutrient absorption. The more nutrients you absorb, the more energy you'll have to go for walks. For those who prefer tablets over pills, you can replenish your Qi (energy) with our classic formula.
"QiVive is a good energizer! I take one capsule each morning. It energizes me and I don't feel the mid afternoon slump and also eliminates the need to take caffeine products for energy."— DeeDee from Florida
Resolution #3: Be Pain Free
Another reason why people don't stick to exercise goals is that it's just too painful for them to move much. If you'd like to go for more walks or play tennis or enjoy another activity but you're hobbled by joint pain, start regularly taking our formula, JointsJoy.
"I have used Joints Joy for the past 2 months, it has eliminated the pain in both my knees. If you have pain, this is the product to get." — Gil Beaux, Los Angeles, CA
JointsJoy works by expelling internal conditions that result in stagnant energy that produces inflammation in the joints.
Resolution #4: Conquer Addiction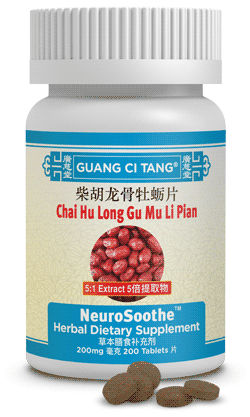 As mentioned above, smoking cessation is one of the most common resolutions. Many people fail to kick addictive habits because withdrawal symptoms are unpleasant and cause anxiety. If you have an addictive habit that is robbing you of your health and well-being, our spirit-calming formula NeuroSoothe may help.
"I have been using Chai Hu Long Gu Mu Li Wan for smokers who are trying to give up the cigarettes along with Acupuncture/Hypnotherapy. The success rate is high." – David H, California
Resolution #5: Look Better
Who doesn't want to age more gracefully? But is it possible to turn back the clock on premature aging? Yes. But only if your organs are working in complete harmony. Our six anti-aging formulas will help balance Yin-Yang energy, improve digestion, nourish your blood, strengthen your immune system and more.
If you're looking for an all-around anti-aging formula, we recommend AllTonic. You can think of AllTonic as an all-in-one TCM multi-vitamin.
"This formula was recommended to me by a classmate and I love it! It definitely provides the energy and I feel great after taking it. I don't get the jitters that are common with excessive caffeine."  — Kita, St. Petersburg, FL
Resolution #6: More Love
According to the market-research firm, Statista, having more sex is the third most popular resolution. But for some people, hormonal imbalance and stress diminishes libido. Our formula YinVive can reignite passion in your life.
"As I age, I find that my sexual desire and performance has dipped slightly. Neither need nor want western pharmaceutical sexual enhancement products so decided to try these. After a few weeks, I feel energized and restored. Restores what I have lost due to age." — Customer from California
We also have other formulas for sexual wellness and performance.
Good luck with your health resolutions! We hope that our formulas pave the way for a more healthy, confident and youthful you.