All new bulk herbs to granules calculator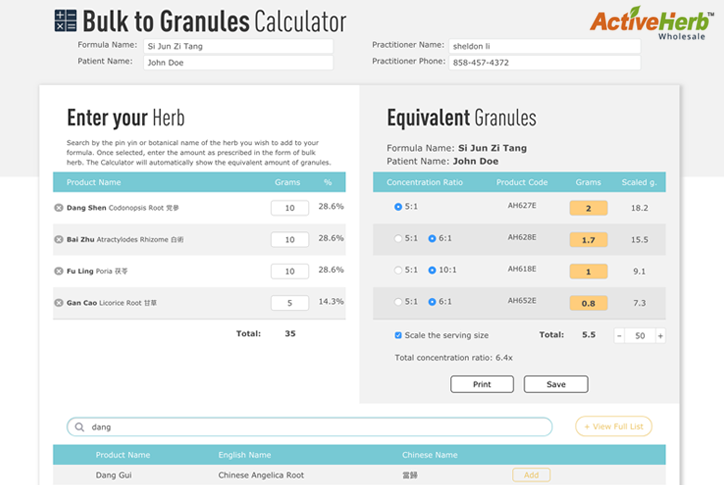 It has never been easier to calculate the amount of herb granules you should use when it comes to fulfill a herbal prescription, no matter how many herbs are involved, and how good or bad your math is.
Welcome to our all new "Bulk to Granules Calculator".
What it takes to get started is to enter any herb name in the search box and add it to the list, one after another.
Enter the bulk amount in the prescription.
Choose the concentration ratio of each herb granule, whether it is 5x, 6.7x, or 30x.
Your result is displayed automatically with the amount of each granules to be used, along with the sum and total granule concentration ratio.
Have a prescription for one week or one month and need to scale it up? No problem. Just click the Scale button and you can scale it up to any desired amount.
Want to save as PDF or print the result? Simply click the Print button.
What if I want to save the prescription for future use? Again, no problem. Simply click the Save button if you have a wholesale account with us.
Try it today. We trust you'll find the calculator to be an indispensable tool in your practice.